Blitzen IPTV is an excellent IPTV service with a good lineup of channels, from the latest blockbusters to classic movies and TV shows. They offer over 3,500 live channels, including 150+ sports channels and 15000+ Video On Demand content. It also offers 24 hours of free trial for all its users. Moreover, this IPTV provider supports various devices such as Android, iOS, Smart TV, Firestick, MAG, Enigma, and Windows PC.
Why Choose Blitzen IPTV
The following are the reasons why you shouldn't miss Blitzen IPTV service:
Carries 3,500 live channels
Offers 15000+ VOD content
Provides a variety of subscription plans at affordable prices
Get multiple connections with a single subscription
Available with SD, HD, FHD, and 4K streaming quality
Supports all IPTV Players
Subscription Plans Offered by Blitzen IPTV
The following are the subscription plans offered by Blitzen IPTV:
1 Month plan: $9.99 per month
3 Months plan: $24.95 / 3 months
6-Month Plan: $49.95 / 6 month
1 Year plan: $89.95 per year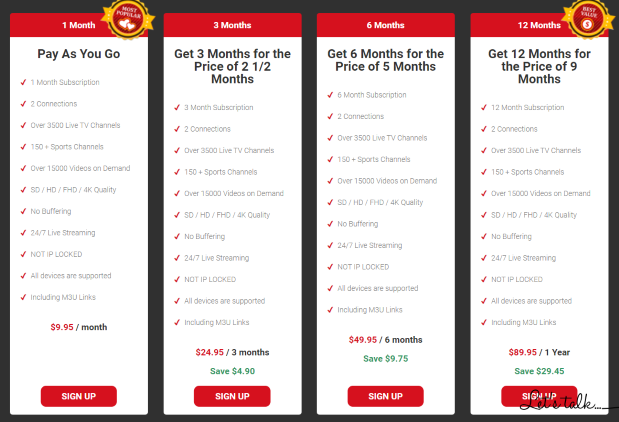 How to Subscribe to Blitzen IPTV
[1] Visit the webpage of Blitzen IPTV and choose the plan you'd like to purchase and select Sign Up.
[2] You will be directed to another page. Choose your billing cycle and whether you need an auto-renewal, and click Continue.
[3] Now enter a promo code if you have any and click Checkout.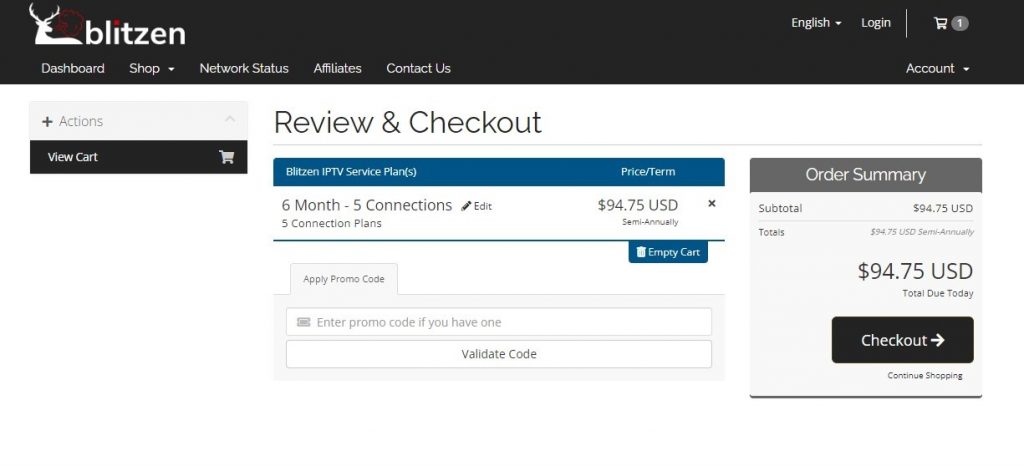 [4] Now enter all the details asked, like your name, e-mail address, and billing address, and click Complete order.
[5] After payment, you'll receive a mail with confirmation and the M3U URL playlist link.
Why is VPN Necessary to Access Blitzen IPTV
IPTVs are considered illegal in many countries, irrespective of some of the IPTVs being legal. So, make sure you enable your VPN when streaming IPTV content to avoid many unnecessary troubles. The reason for using VPN is that it can help hide the IP address from ISPs, data hackers, and others, thereby allowing you to continue streaming the IPTV while being anonymous. You can use the VPN to stream IPTV in restricted countries. Some of the best VPNs you can choose from are NordVPN and IPVanishVPN.
How to Watch Blitzen IPTV
You can watch the IPTV channels from this IPTV provider using the devices mentioned below:
Android
iOS
PC
Smart TV
Firestick
MAG
Enigma 2
How to Watch Blitzen IPTV on Android Smartphone
[1] Download the Rayo IPTV app from Play Store.
[2] Launch the Rayo IPTV app and click on the Use Your Playlist URL option.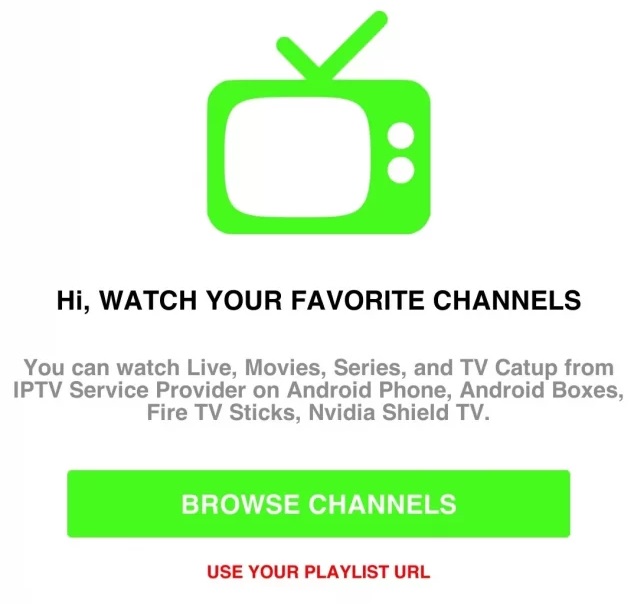 [3] Enter the M3U Playlist URL of Blitzen IPTV and click on Add Playlist.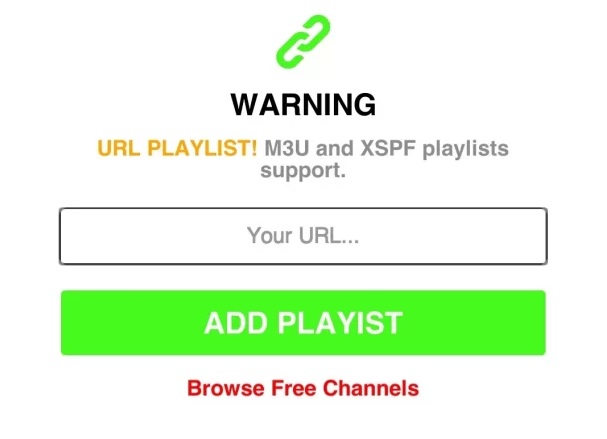 [4] Then, you can start watching your favorite IPTV content on your device.
How to Watch Blitzen IPTV on iOS Smartphones
[1] Open App Store and install the 247 IPTV app.
[2] Next, launch the 247 IPTV app and enter all the asked details like the Username, Password, and M3U URL of Blitzen IPTV.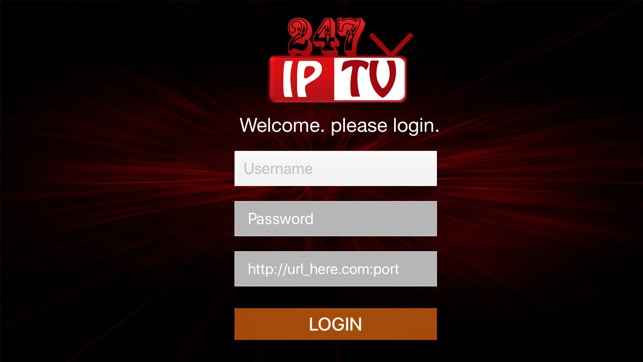 [3] After entering the required details, tap the Login button.
[4] Now the IPTV content will load on your iOS device.
You can now enjoy streaming IPTV content on your iOS Smartphone.
How to Stream Blitzen IPTV on Windows PC
[1] Launch the VLC Media player app on your PC.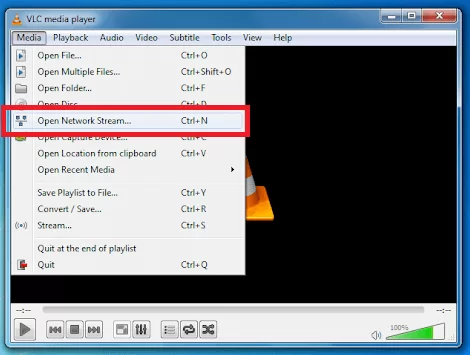 [2] Select Media and click on Open Network Stream option.
[3] Click on Network and type the M3U URL of Blitzen IPTV in the Network Protocol section.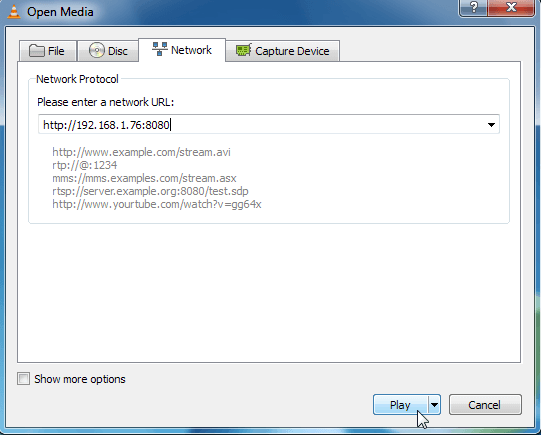 [4] Select Play and enjoy streaming your favorite channels.
How to Get Blitzen IPTV on Android Smart TV
[1] Turn on your Smart TV and open the Google Play Store.
[2] Search for the IPTV Smarters app and install it.
[3] Now open the app and hit the Add New User button.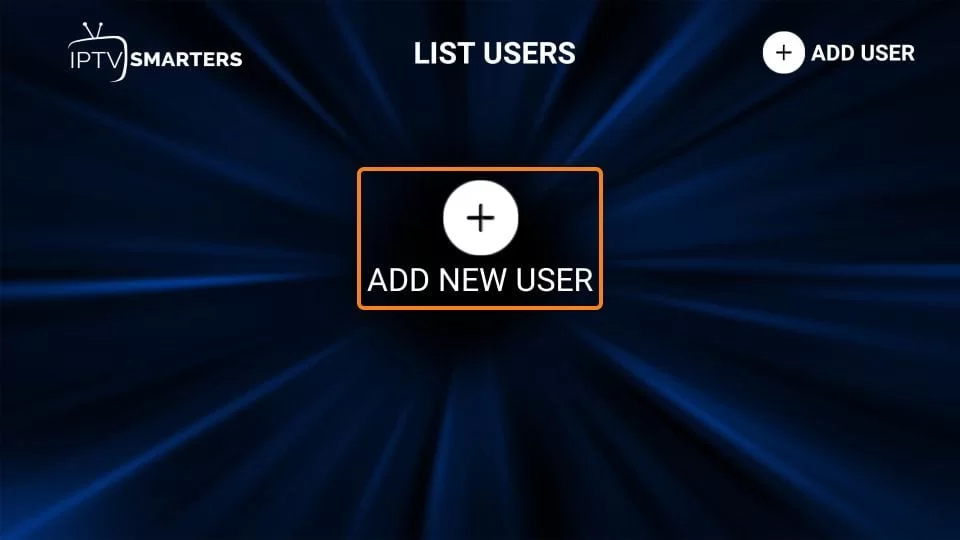 [4] Then, select the Load your Playlist or File/URL option in the next window.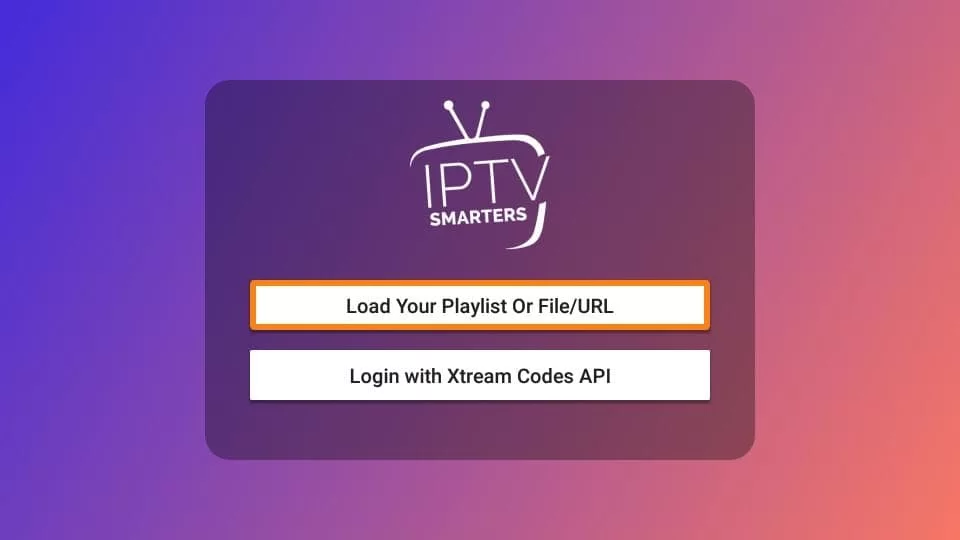 [5] Then enter the M3U URL in the File/ URL box.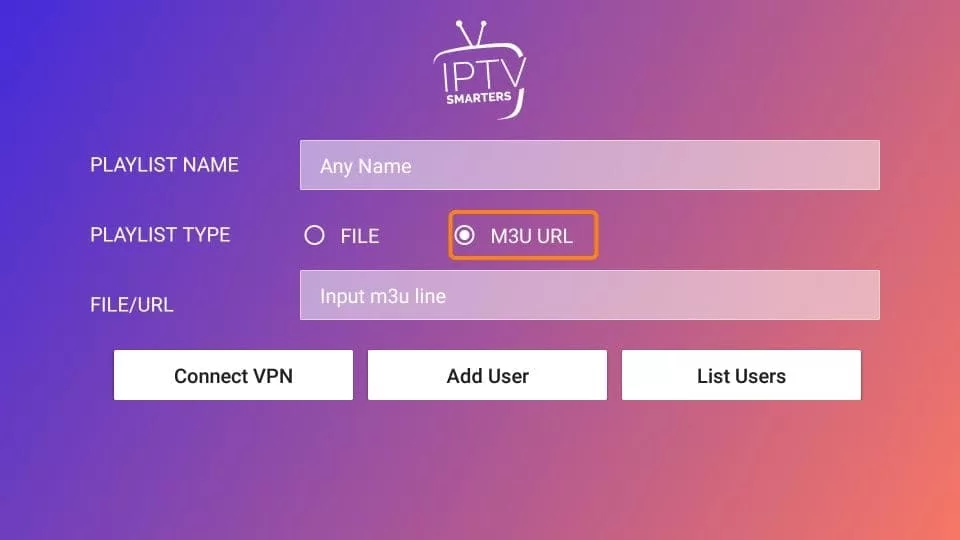 [6] Finally, click the Add User button to stream the IPTV channels of your choice.
How to Stream Blitzen IPTV on Firestick
[1] Switch your Firestick device and go to its Home screen.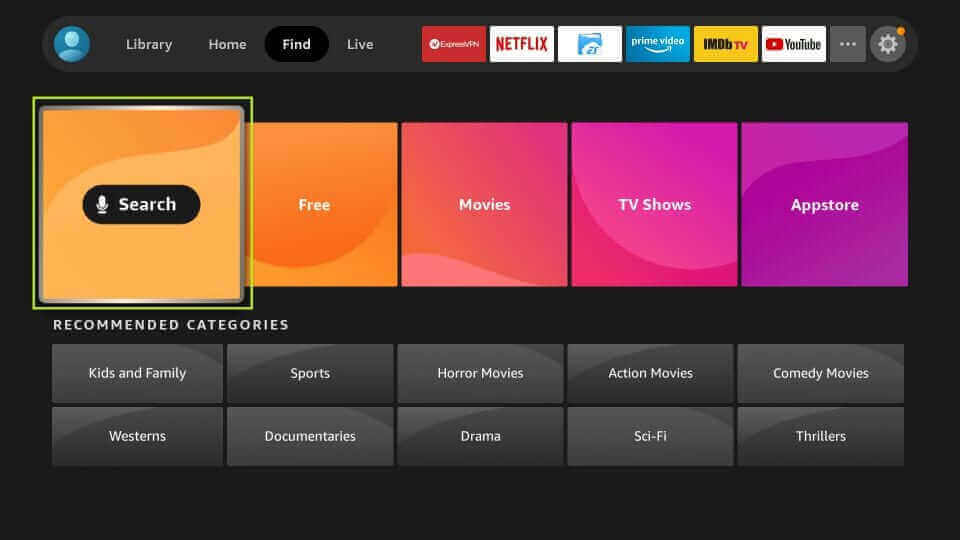 [2] Select the Find tab and then the Search tile.
[3] Search for Downloader and choose the app from the suggestion list.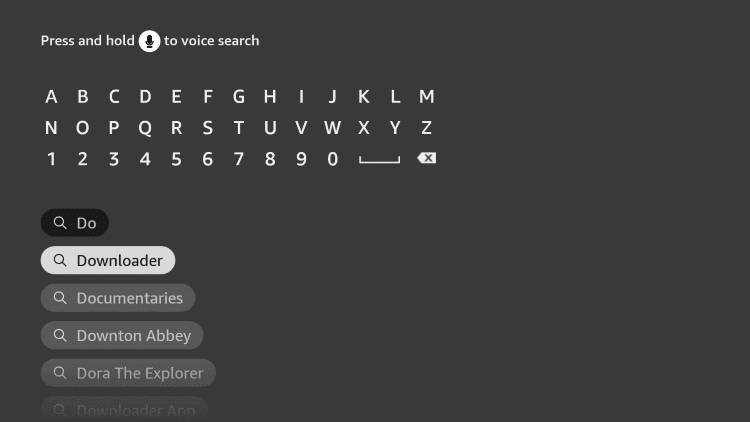 [4] Click on Download to install the app on your Firestick device.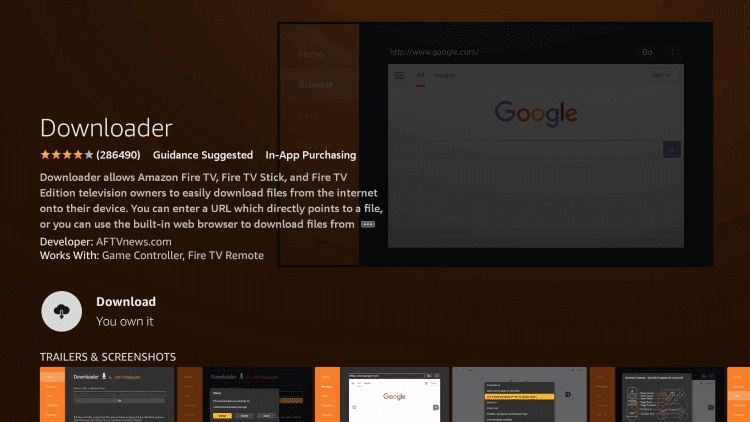 [5] Go back to the home screen and select Settings.
[6] Select My Fire TV > Developer Options.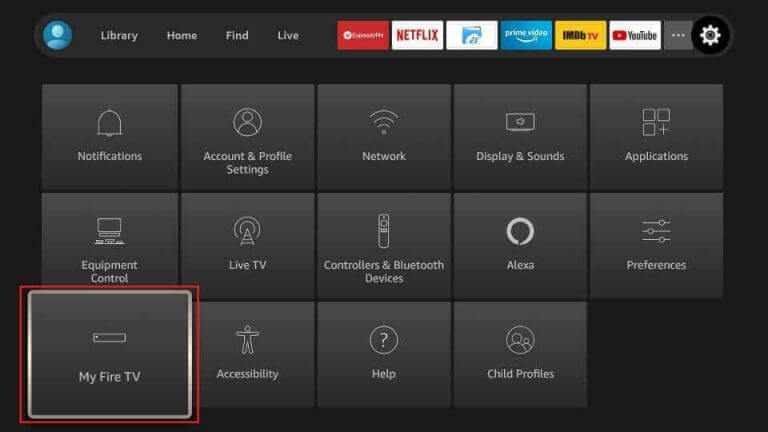 [7] Click on Install unknown apps and choose the Downloader app.
[8] Turn on the toggle near the Downloader app. After that, launch the Downloader app.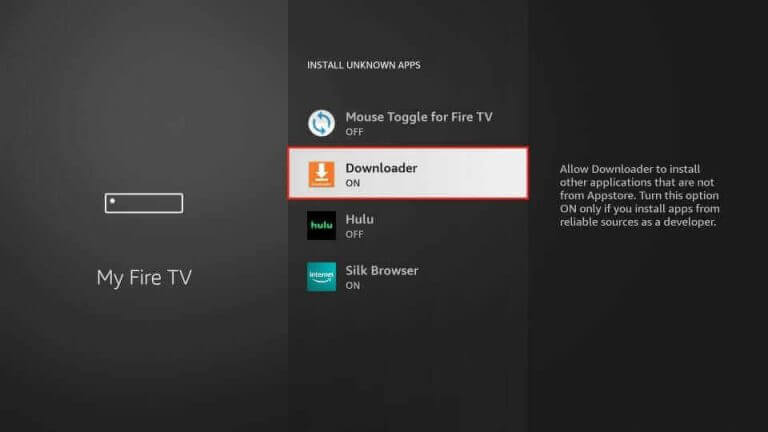 [9] Now type the Tivimate IPTV apk on the URL field and select Go.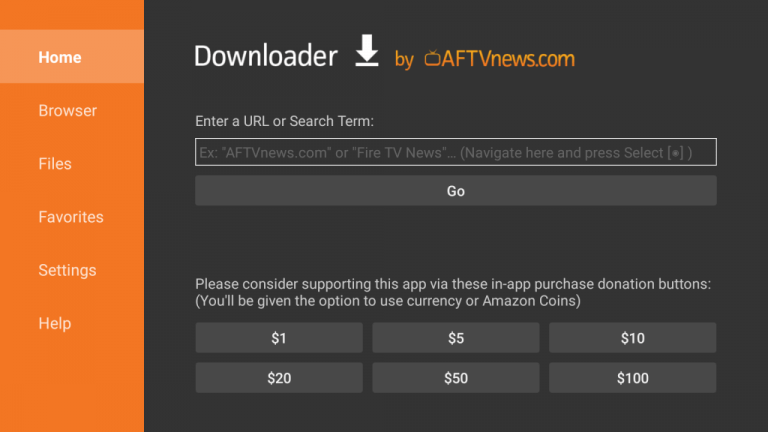 [10] After downloading, click on Install.
[11] Once the installation is done, open the Tivimate IPTV Player app.
[12] Click on the Add Playlist option from the home screen.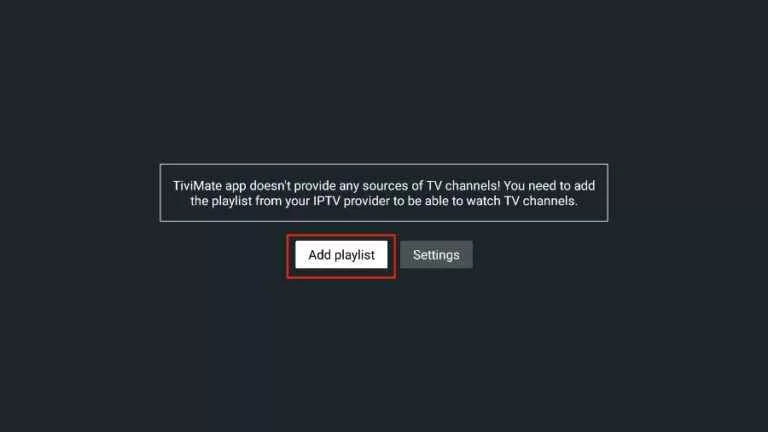 [13] Next, hit the M3U URL option and enter the M3U URL of Blitzen IPTV in the given field.
[13] After these processes, your IPTV content will load on your Firestick.
You can now enjoy streaming your favorite IPTV content on Firestick.
How to Watch Blitzen IPTV on MAG
[1] Connect your MAG device to a TV and enter the Settings option.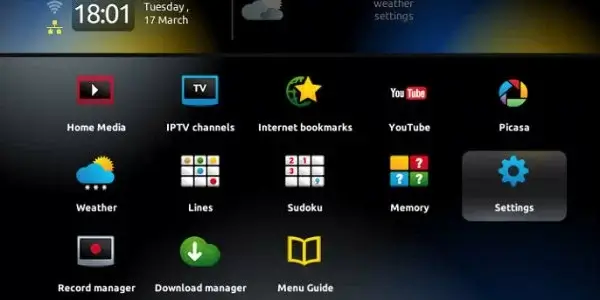 [2] Then choose System settings.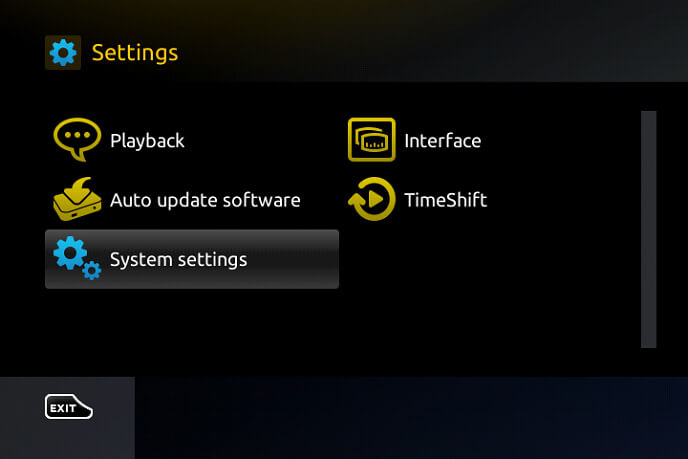 [3] Now select the Servers > Portals option.
[4] On Portal 1 name, enter any name, and on Portal 1 URL, type the M3U URL of the Blitzen IPTV.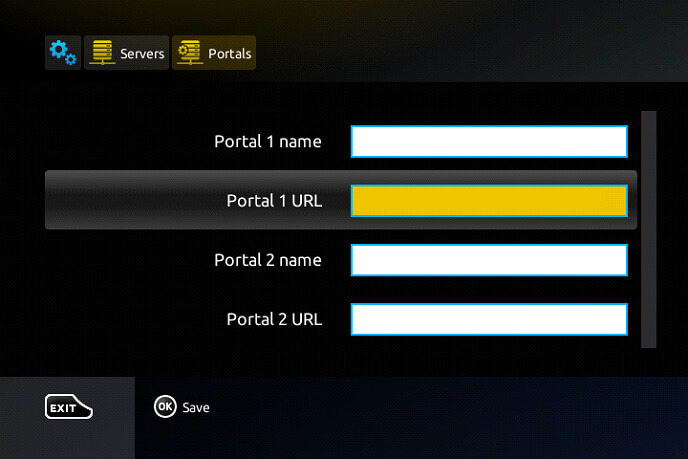 [4] Finally, click on Save, and your MAG device will restart.
[5] Then your IPTV channels will load on MAG.
You can now choose any IPTV channels and stream them on your MAG device
How to Get Blitzen IPTV on Enigma 2
[1] Go to Settings on your Enigma 2 device.
[2] Select the following options: Setup > System network device > Setup adapter > Settings.
[3] Note down the IP address appearing on the screen.
[4] Download the Putty software from the official website on your PC.
[5] Install and launch the software on your PC.
[6] Type the noted IP address in the required field.
[7] Select the Telenet option and choose Open.
[8] Then set the Default Login as Root.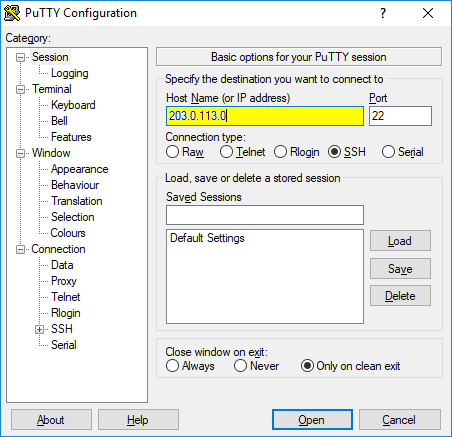 [9] Now enter the M3U URL from the Blitzen IPTV and hit the Enter key.
[10] Next, type reboot and press the Enter key.
[11] Now, your MAG device will reboot. After that, you can stream the IPTV content.
Customer Support
They have a wonderful customer support service. You can contact customer support through live chat or through email, and you will get an immediate response within a couple of minutes. That means all your queries will be attended to with immediate effect. So, the customer support service is not a problem with this IPTV provider.
Verdict
Blitzen IPTV is a great option for those looking for a quality IPTV service. It has a wide selection of channels with top-notch picture quality. You can switch between each channel easily using its Electronic Program Guide (EPG) feature. It supports all external media players and is not IP location locked. Considering its features and the channel it offers, this IPTV service is highly recommended.
Alternatives to Blitzen IPTV
Read the above article carefully and buy the IPTV service only if you are satisfied with the channels and features it offers. In case you are not satisfied, you try out other alternatives like