Internet Protocol Television (IPTVs) are the primary source of entertainment for most of us. But most of the IPTV providers are available for Android devices and Fire TV Stick. Only a few are available for iOS and Apple TV. If you are looking for an IPTV provider that has support for Apple devices, you can get the Universe IPTV.
Universe IPTV offers 3200+ live TV channels and 7200+ on-demand video content. All the live TV channels in the IPTV are in HD and 4K streaming quality. The live TV channels are from countries like America, Britain, and other countries. It offers four subscription plans. Let's see how to buy those subscription plans.
How to Sign Up for Universe IPTV
(1) Go to the Universe IPTV website on your PC or smartphone.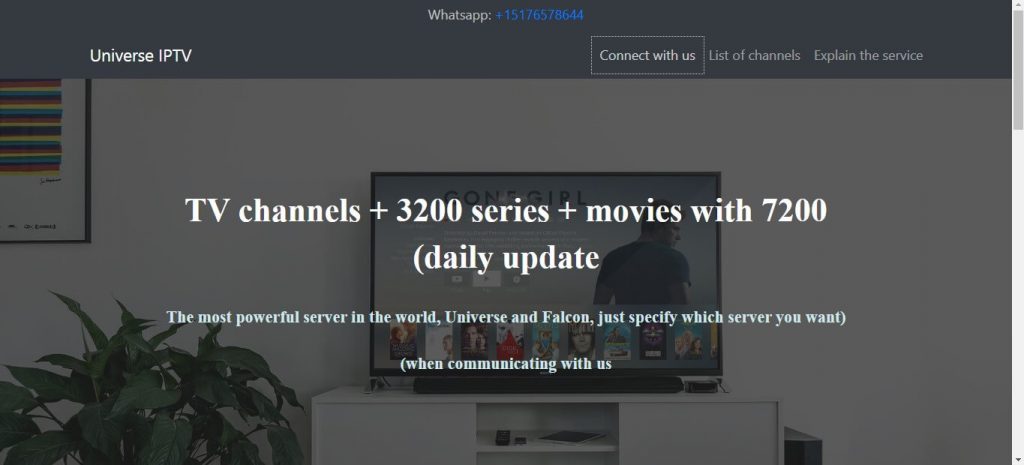 (2) Scroll down to the Bouquets section. You will get the four subscription plans.
(3) Choose your preferred subscription plan by clicking the I request button.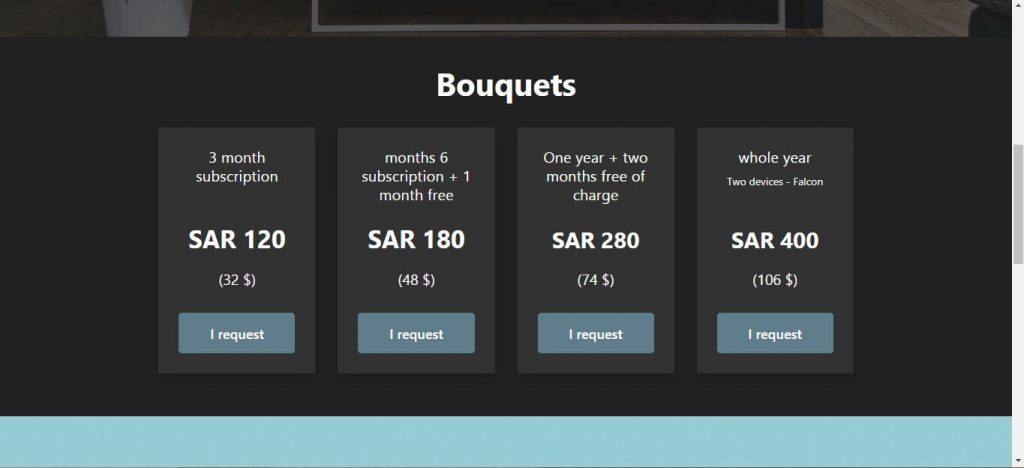 (4) The IPTV has payment support for two platforms, PayPal and stc pay. Choose your preferred way of payment.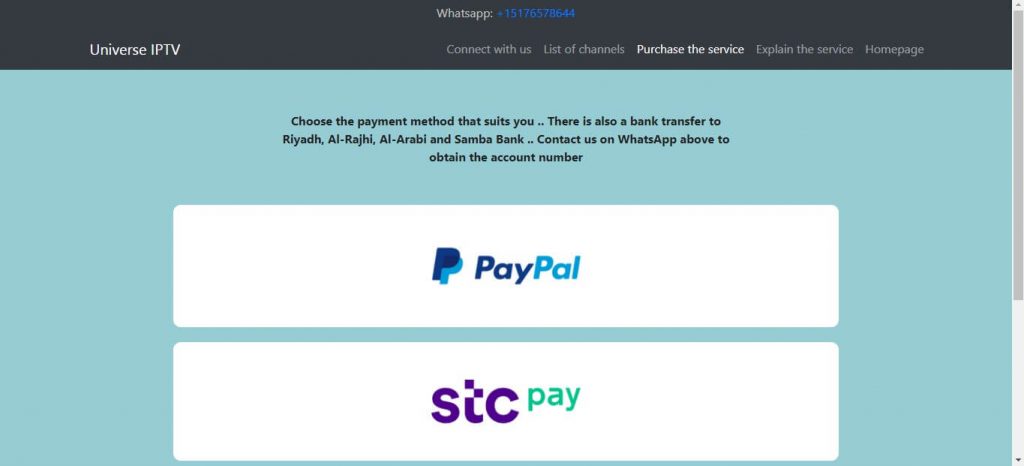 (5) Once the payment is completed, the IPTV link (M3U URL) will be sent to your mail ID.
Why need a VPN to access IPTV?
Some countries are restricting their users from using the IPTV service. If your country is on that list, you can't use any IPTV services. To bypass the geo-restriction, you have to use a VPN. With the VPN, you can hide your IP address and change your real geolocation to any virtual location. We recommend powerful VPNs like NordVPN and ExpressVPN.
Supported Devices
Universe IPTV doesn't provide any built-in app to stream the video contents. You can use any of the IPTV Media Player apps like Smart IPTV or GSE SMART IPTV app on your smartphone or streaming devices to stream the content.
You can also check our guide on how to install GSE SMART IPTV on Android, Firestick, and iOS devices to stream any IPTV video content. GSE SMART IPTV app is available for free and can be installed on any smart device without any signup process.
How to Use Universe IPTV on Roku Streaming Devices
For Roku streaming devices, you can use the Smarters Player app. The app is available on the Roku Channel Store.
(1) On your Roku, go to the Streaming Channels section.
(2) Select the Search channels option and search for the Smarters Player app.
(3) Select the app and tap the Add Channel button to install the app.
(4) Now, tap the Go to Channel button to open the Smarters Player app or open the from the Home screen.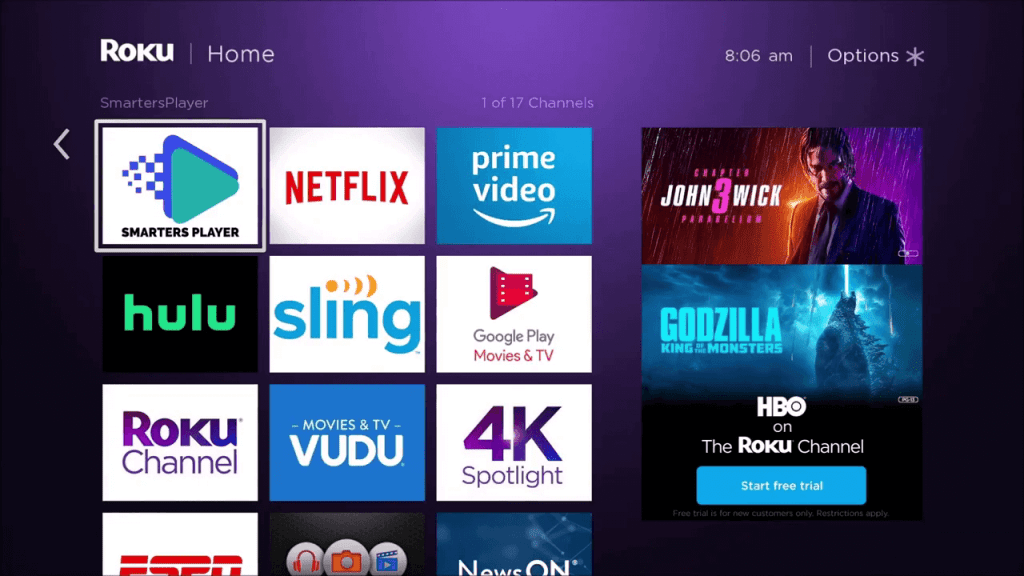 (5) Sign in with your IPTV credentials.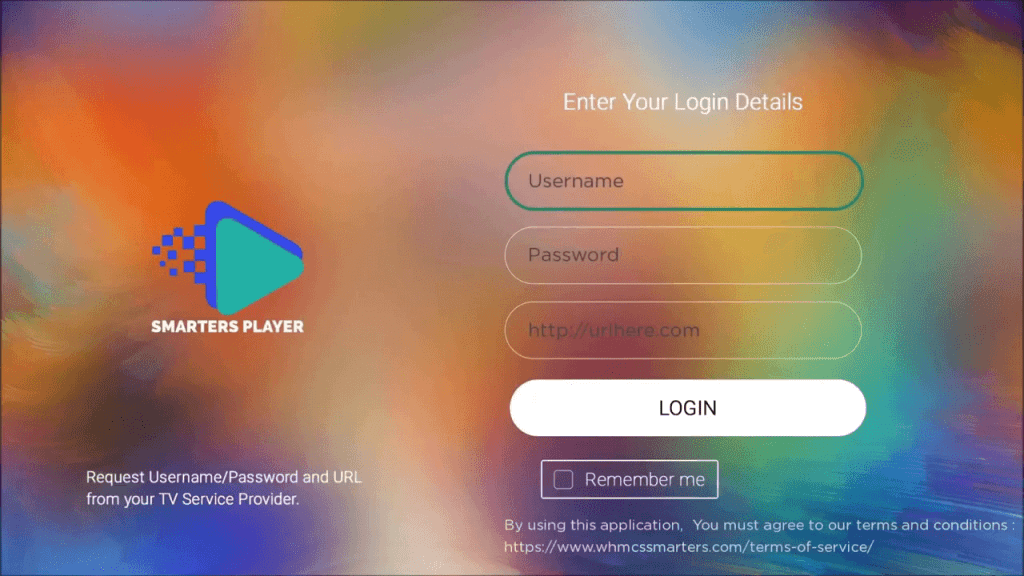 (6) Choose the category and start watching.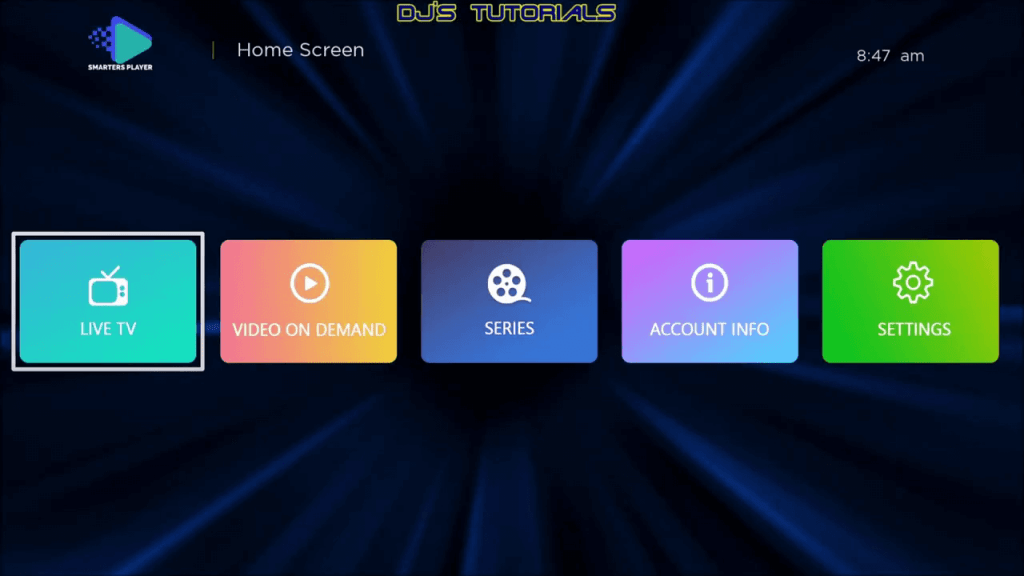 How to Use Universe IPTV on Mag Box
(1) On your Mag box, go to the Settings menu.
(2) Navigate to the System Settings –> Servers –> Portals –> Enter Portal 1 Name. Give any name.
(3) In the Set Portal 1 URL, enter the M3U URL provided by the IPTV subscription.
(4) After that, save all the changes.
(5) Now, restart the device. After restarting, the IPTV app will be installed on your Mag box.
Customer Support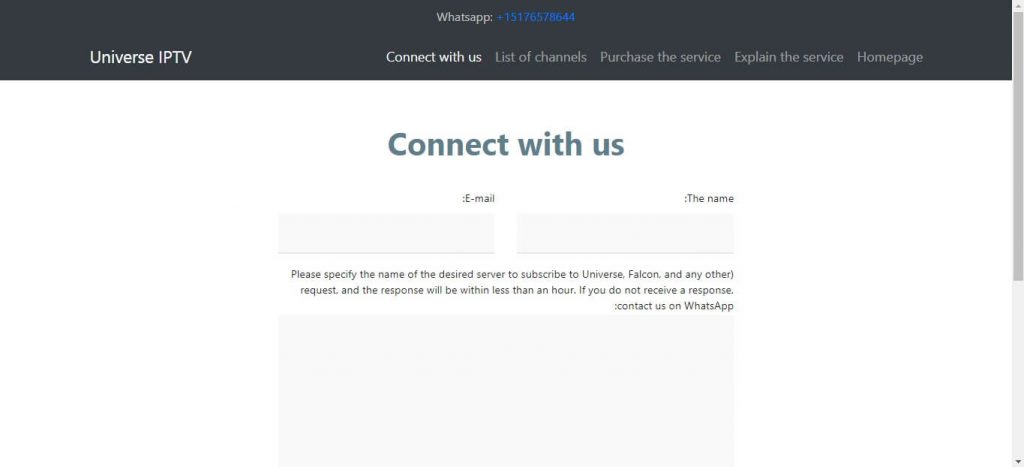 Universe IPTV offers two types of customer support, Email support and WhatsApp support. If you want an instant reply, you can contact IPTV customer support via its WhatsApp number @ https://wa.me/+15176578644. You can also use their email support, in which you will get a reply mail within three days.
Opinion
Until now, Universe IPTV is providing quality IPTV services, and there are no buffering issues with the M3U URL. But, the lack of a built-in video player is one of the major disadvantages of the IPTV. If you have no issues in using third-party video players, you can use this IPTV. The number of channels and on-demand content is price worthy.