Nowadays, IPTV plays a major role in entertainment. With IPTV providers, you can stream live TV channels, series, movies, TV shows, and on-demand videos. There are thousands of IPTV providers available in the market. Moreover, IPTV technology is an affordable way to enjoy entertainment at home, travel, or any other place. You can also get IPTV services on all devices, including Android, iOS, Firestick, Smart TVs, and other devices. The IPTV services are accessible on your Samsung Smart TV.
Why is VPN Necessary for Streaming IPTV?
It is important to connect to a VPN while streaming IPTV content. VPN will ensure you a safe path in streaming your favorites online. It also helps you to unblock geo-restrictions. So, connect to VPNs like ExpressVPN and NordVPN to stream the IPTV content safely and securely.
How to Get IPTV on Samsung Smart TV using Smart IPTV
You have to follow a two-step process to install and stream the IPTV content from an IPTV player.
Install the Smart IPTV app
Activate and Stream the IPTV content
Install the Smart IPTV App
1. Press the Source button on your remote and navigate to Apps on your Samsung Smart TV.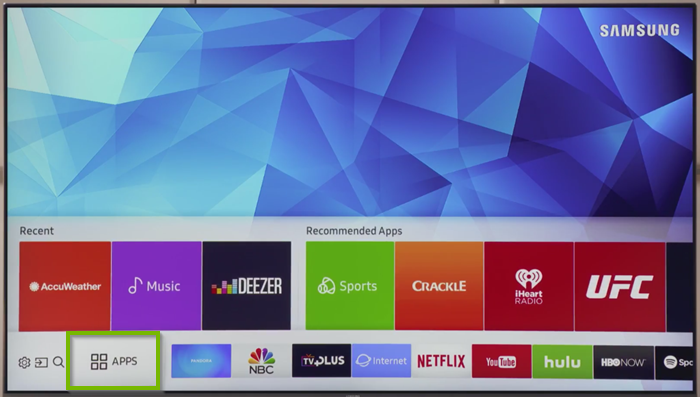 2. Tap the search bar and enter the Smart IPTV in the search bar.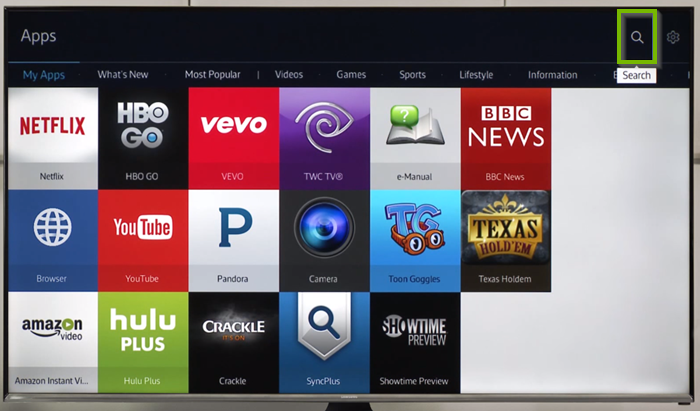 3. Choose the official app from the search results.
4. select the Install button to get the app.
5. After the installation process is over, launch the app on your device.
6. Note the MAC address that you could find on the screen.
Activate Smart IPTV and Stream the IPTV Content
Not every app requires activation. Only a few apps have an activation process to register the device.
1. Now, open a web browser on your PC or Smartphone.
2. Navigate to the official website of Smart IPTV.
3. Then, click on the Activation tab.
4. Enter the MAC address and pay 5.49 EUR using PayPal.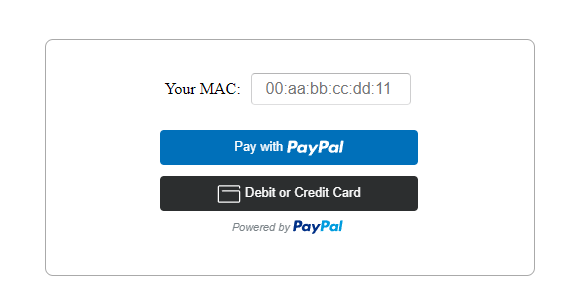 5. After activation is successful, select the My List tab from the home screen.
6. Type the Mac Address and M3U URL provided by the service provider in the given field.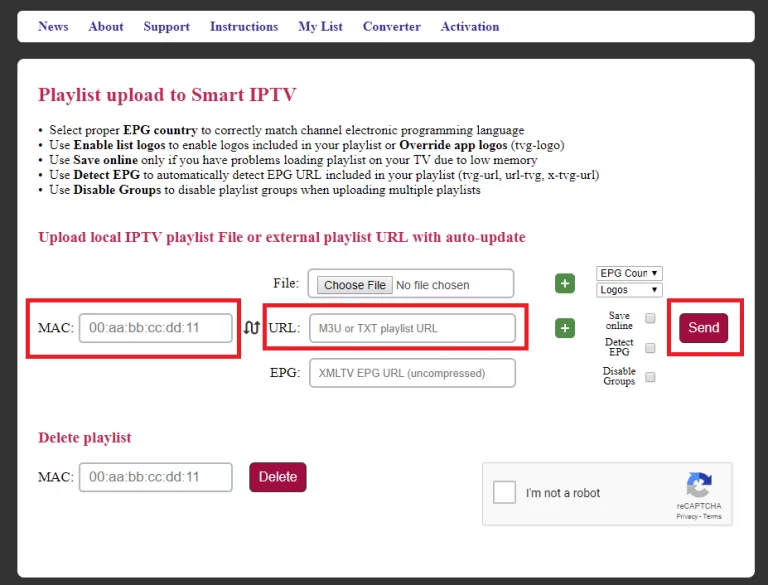 7. Once entered, check the I'm not a robot box and tap the Send button.
8. Now, restart the Smart IPTV app on your Smart TV.
9. Now, you can stream all of your favorite live TV channels and on-demand content.
How to Screen Mirror IPTV to Samsung Smart TV
1. Install the SmartThings app on your Android or iOS device from the Play Store or App Store.
2. After installation, launch the app on your device.
3. On the home screen, click the Devices tab and tap the + icon.
Note: Make sure your Smartphone and Samsung Smart TV are connecting to the same wifi network.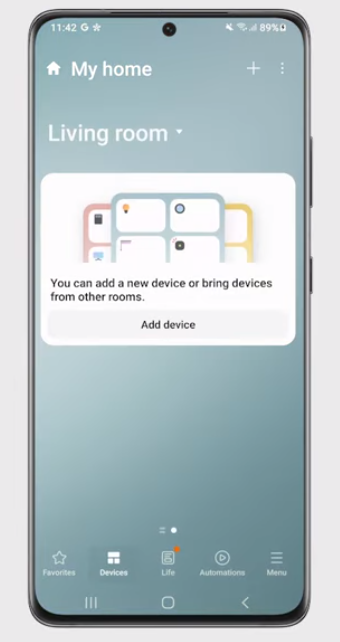 4. Choose the Add device option and scan for nearby devices.
5. Select your Samsung Smart TV name from the list.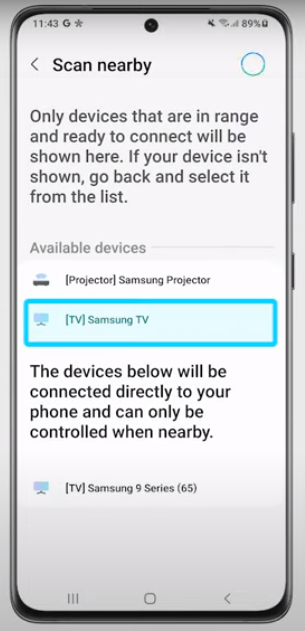 6. Now, a code will appear on your Smart TV screen.
7. Enter the code on your Smartphone and click the Done button.
8. Your Samsung Smart TV is connected to the SmartThings app.
9. Next, click the vertical three dots icon at the top right corner.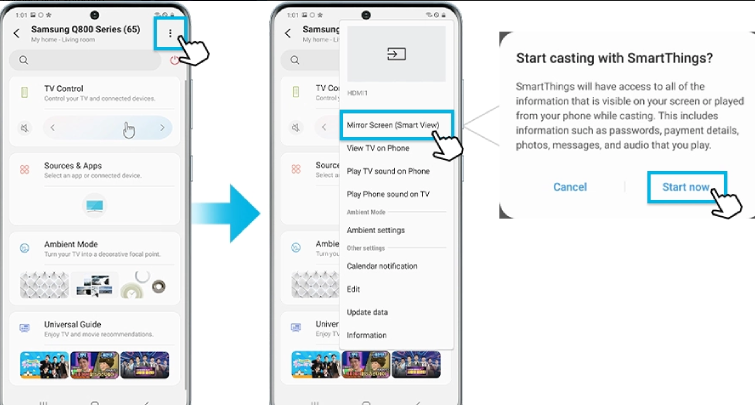 10. Choose Mirror Screen(Smart View) from the menu that appears.
11. Tap the Start now button to start screen mirroring.
12. Install the IPTV Smarters app on your Android or iOS device.
13. Launch the app after installation and add the M3U URL link.
14. After that, all the IPTV content will be loaded.
15. Now, select the content and enjoy streaming it on your Samsung Smart TV.
Best IPTV Providers for Samsung Smart TV
There are plenty of IPTV services available for streaming on Samsung TV. To stream the IPTV content on your Samsung Smart TV, you need to first subscribe to any of the best IPTV service providers.
Xtreme HD IPTV
Xtreme HD IPTV is the perfect IPTV service to watch international TV channels. You can stream 20,000+ Live TV channels. It offers 24/7 customer support to answer streaming queries. This IPTV has Anti-freeze technology to provide buffer-free streaming of TV channels. The TV channels are available in HD and FHD quality.
Hawks IPTV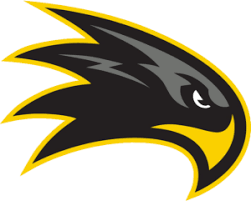 Hawks IPTV is one of the best IPTV service providers for Samsung Smart TVs. It offers 8000+ live TV channels and 10000+ on-demand content. The subscription plan of Hawks IPTV costs $3 per month and $36 per year. It also provides 24 hours free trial for new users.
Delux IPTV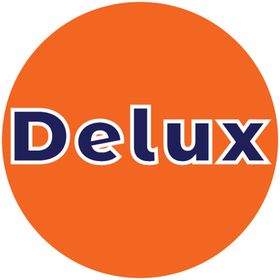 Delux IPTV provides 10,000 live TV channels from the USA, Canada, and the UK. The monthly subscription to Delux IPTV costs $15 per month. It also provides 24/7 customer support for its users.
Joy IPTV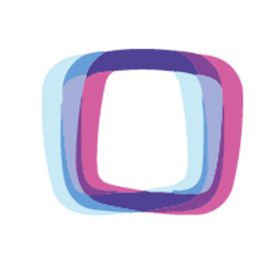 Joy IPTV offers 12500 live TV channels in all categories, including sports, news, and entertainment. This service provider is compatible with all devices. Moreover, the monthly subscription plan of Joy IPTV will cost you $8.99. It also includes Electronic Program Guide for all TV channels.
Fluxus IPTV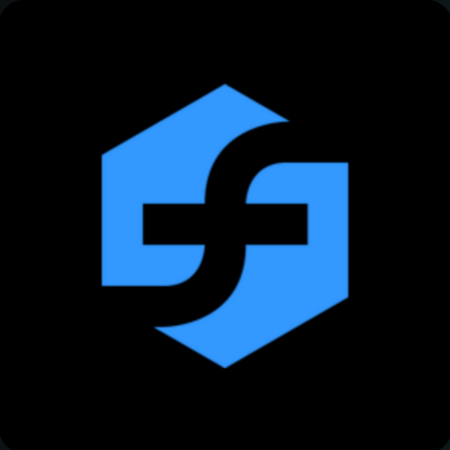 Fluxus IPTV is one of the best free IPTV service providers that offers 4000 live TV channels and video-on-demand content. It offers an M3U URL to access playlists on different devices. You can also use its Electronic Program Guide to access your favorite content easily.