IPTV has changed the way of watching television as you can watch any channel on any device if it has an internet connection. Ordinary TVs use dish or satellites to send and receive signals, but all the operation is carried over the internet in IPTV networks. Also, you can stream videos and shows at your own time. If you're a beginner, you should select an IPTV like Dream IPTV, which has tens and thousands of channels for a low monthly subscription.
Dream IPTV is an all-in-one IPTV with 12,000+ channels worldwide and has 10000+ movies in 8 different languages. You can also activate the free trial for just a few bucks and try it before going for a subscription. They also offer you 24×7 support through WhatsApp, which is good for newbies to answer all IPTV-related queries.
How to Sign up for Dream IPTV
1. Go to the Dream IPTV website.
2. Click the Shop Now button and select any plan as per your requirements.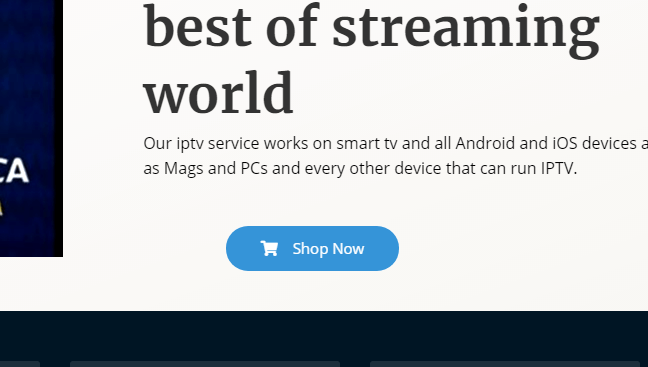 3. After that, click the Add to cart button and then go to the Cart page.
4. Tap the Validate the order button and click the Order button on the checkout page.
5. Pay through PayPal and check your inbox for all the IPTV login details.
Get a VPN for IPTV Streaming
Accessing IPTV with a VPN will give access to the entire contents; for example, even if the IPTV provider provides you with a channel, you cannot watch it in your country if it is geo-blocked. So using premium VPNs like IPVanishVPN and TunnelBear VPN, you can access geo-blocked contents and keep your browsing history safely from hackers and trackers.
How to Stream Dream IPTV on Android Devices
1. Open Google Play Store.
2. In the search box, type Dream IPTV.
3. Now, select the IPTV app and click the Install button.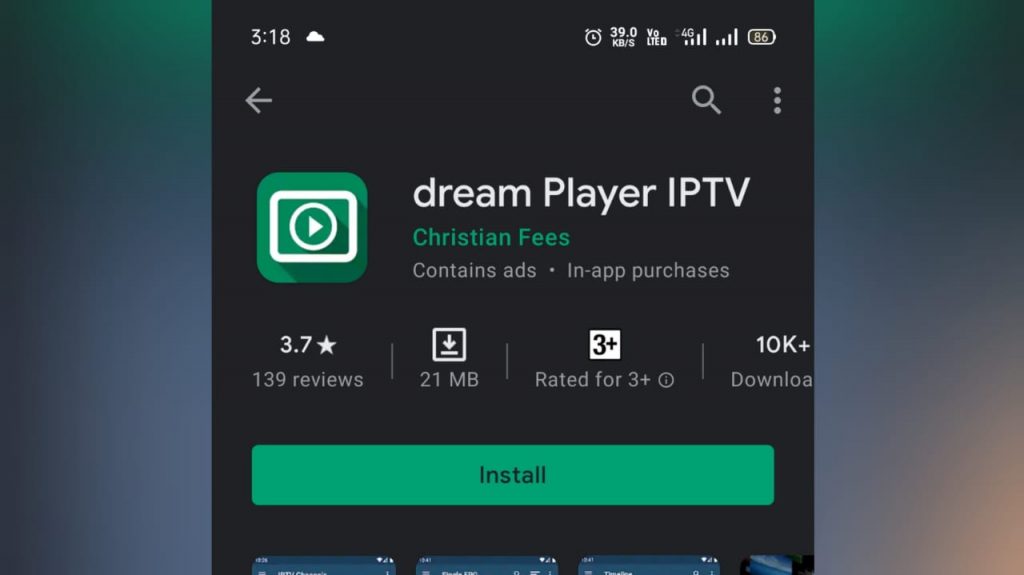 4. After installation, tap Open to launch the IPTV app.
5. Select the language and tick the I ACCEPT THE POLICY box, and press the OK button.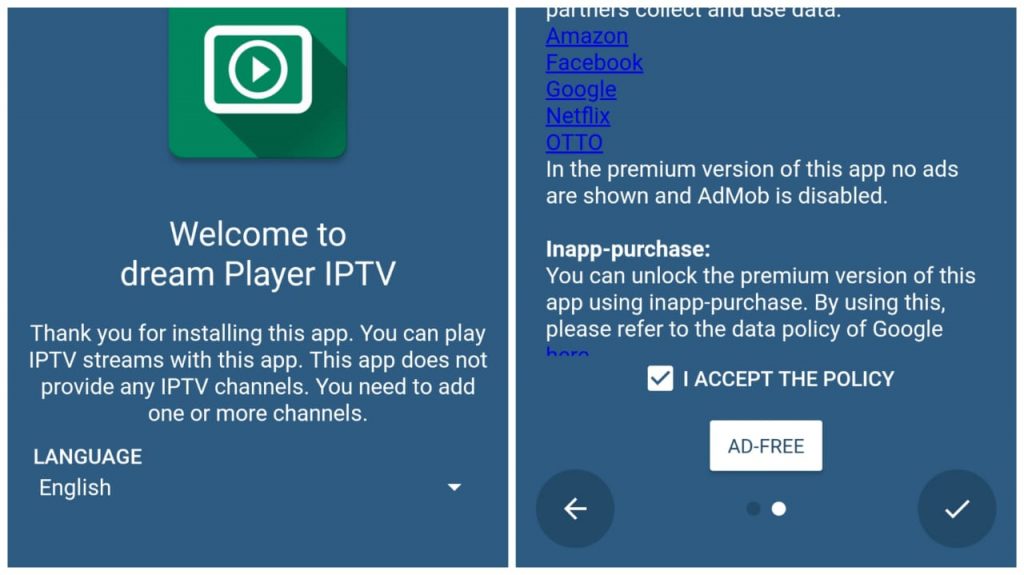 6. Then, click the [+] button and select Add channels and enter your Dream IPTV URL.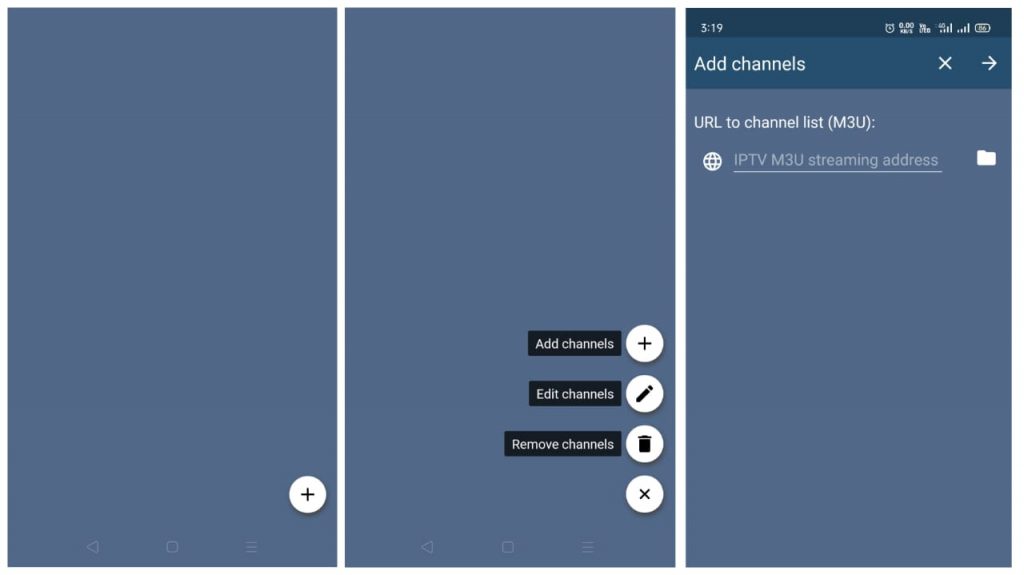 7. Click the Right arrow button and wait for the channels to be loaded.
8. Enjoy streaming IPTV channels on your Android devices.
How to Watch Dream IPTV on iOS
1. Go to App Store and search for the IPTV Smarters Player app.
2. Click the Get button to download and install the IPTV Smarters app.
3. Open the IPTV app and fill in the required credentials.
4. After entering your username, password, M3U URL, click the Add User button.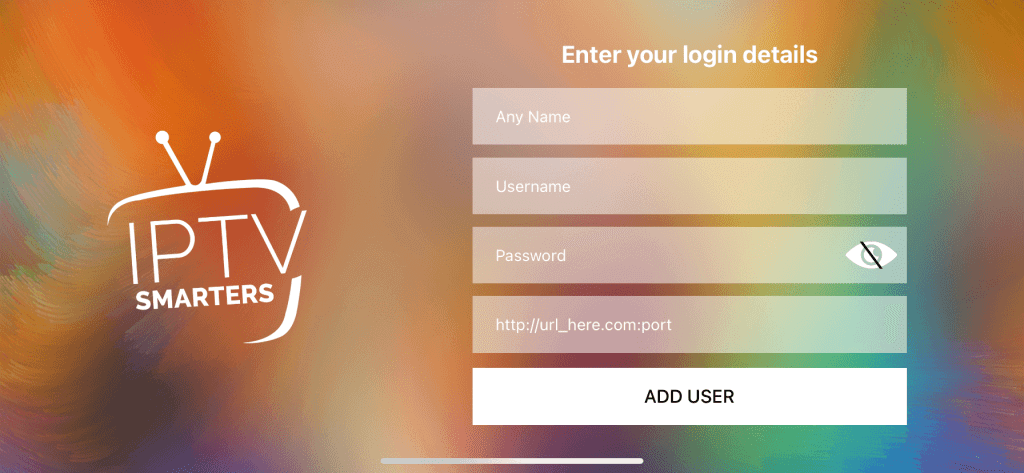 5. For the first time, it might take several minutes to load the channels.
6. Once loaded, select the channel or videos and stream them on your iPhone or iPad.
How to Stream Dream IPTV on Firestick
1. Press the home button and go to the Find tab.
2. Click the Search button and type VLC.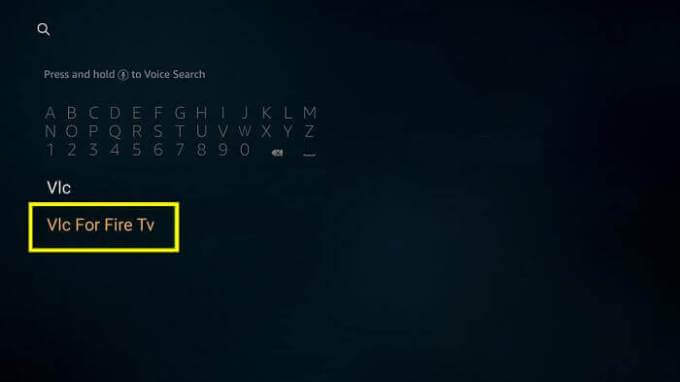 3. Now, select the VLC app from the search list.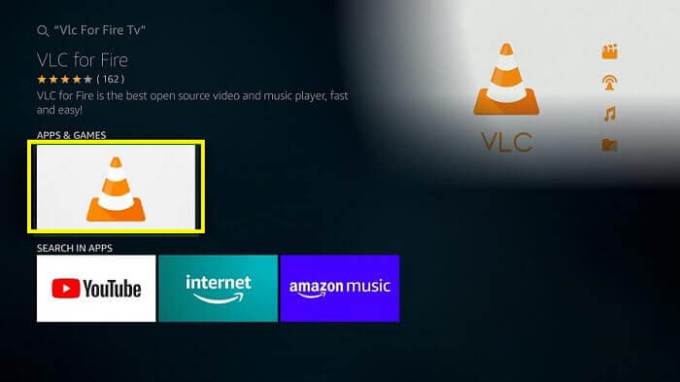 4. Then, tap the Get or Download button.
5. Tap the Open and select Browsing.
6. Click Stream under the Browsing section.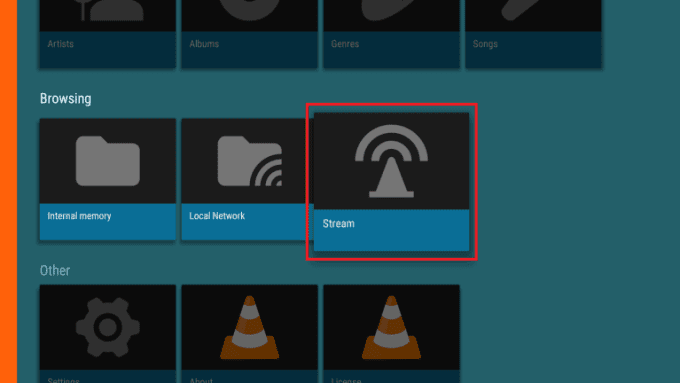 7. Enter the Dream IPTV M3U URL in the URL box and click the Stream button.
8. Select your favorite channel and stream it on your TV with Firestick.
How to Watch Dream IPTV on PC
1. Download and install BlueStacks or any other Android emulator on your PC.
2. Open Google Play Store and sign in to your account.
3. Then, search for the Dream IPTV app and Install it.
4. Go to the My Apps tab and click on the IPTV icon.
5. Click the [+] button and tap Add channels.
6. Enter your Dream IPTV URL and click the Right arrow icon in the top right corner.
7. Watch your favorite movies and TV shows on your PC.
Customer Support
Dream IPTV is a paid premium IPTV network and offers 24×7 customer support to all its users. You can contact them in any of the below options.
Message on WhatsApp to +1234-456-789.
Write an email to contact@dreamiptv-tv.com.
Go to the Contact us page and fill in the form, and tap Send Message button.
Opinion
If you search for a premium IPTV service, then Dream IPTV will be the best choice. So sit back and start watching 22,000+ IPTV content by subscribing to any plan as the subscription varies only for resolution quality. Anyhow, we recommend you take the trial packages as it costs you just a few bucks, and if it works fine on your location, you can close your eyes and go for monthly or annual plans. For more IPTVs, try Shack TV IPTV and Players Klub IPTV.