Tubi TV is a free online streaming platform that offers a huge collection of TV shows and movies for free with ads. You can stream the content in various streaming qualities like SD, HD, and FHD. Further, it provides a simple interface with various premium features. As the platform is legal, you can access Tubi on numerous devices and can install the app directly from the official app stores.
Why Choose Tubi TV?
It provides more than 20000+ movies and TV shows.
It is compatible with several devices, including Android, iOS, Firestick, etc.
You can access all of its content for free of cost.
It also offers live TV channels related to sports and news.
Also, it has different genres of content like Action, Anime, Drama, Horror, Thriller, and much more.
Subscription
Tubi TV is completely free, and it does not require any in-app subscriptions.
Why Use VPN for Streaming Tubi TV?
Though Tubi IPTV is legal, it is recommended to use a VPN while streaming its content. Use any of the premium VPNs like NordVPN or ExpressVPN to hide your personal identity. By using the best VPN, you can protect your personal information like IP address and geolocation so that no phishing sites can track you online.
How to Sign Up for Tubi TV
1. Visit the official website of the Tubi TV on your browser.
2. Tap the Sign In option on the top-right.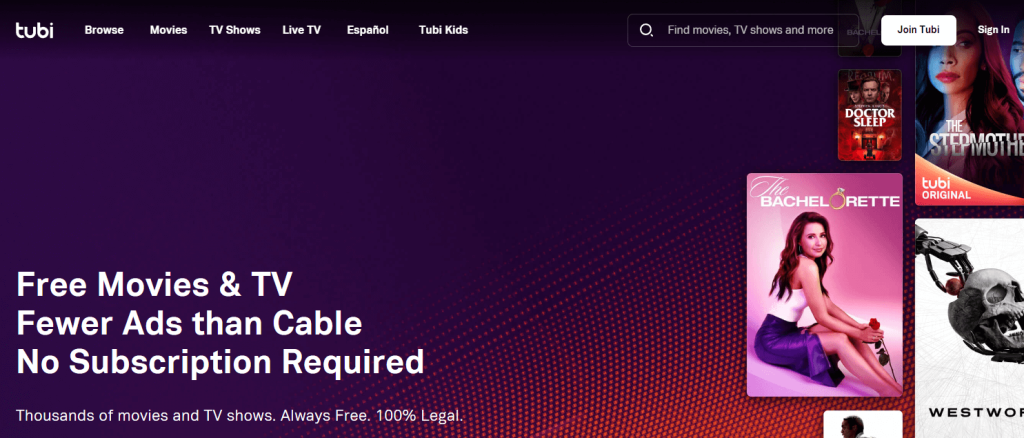 3. Click on the Register option at the top.
4. Enter the name, email, and password for the registration.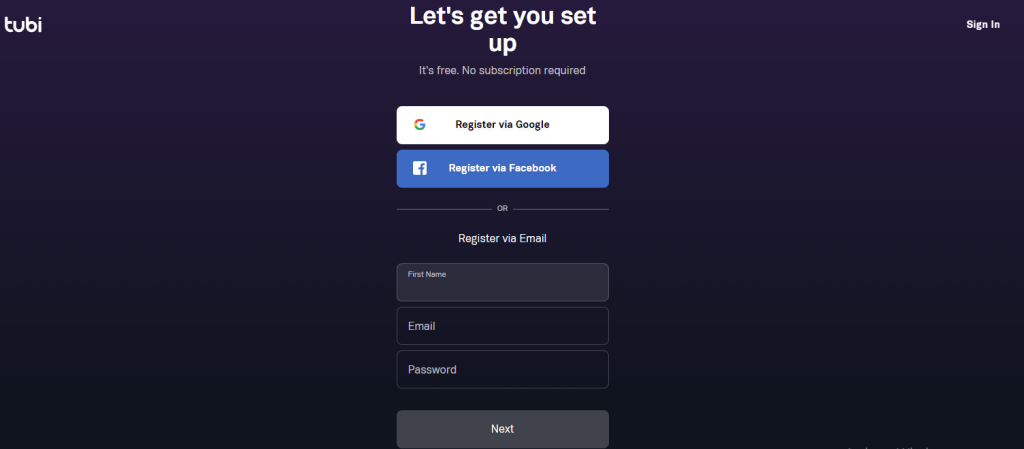 5. Hit the Next button to create a Tubi TV account to watch its content.
How to Install Tubi TV on Android Devices
1. Download and install the Tubi TV app from Google Play Store.
2. Open the app and Sign In to your account using the credentials.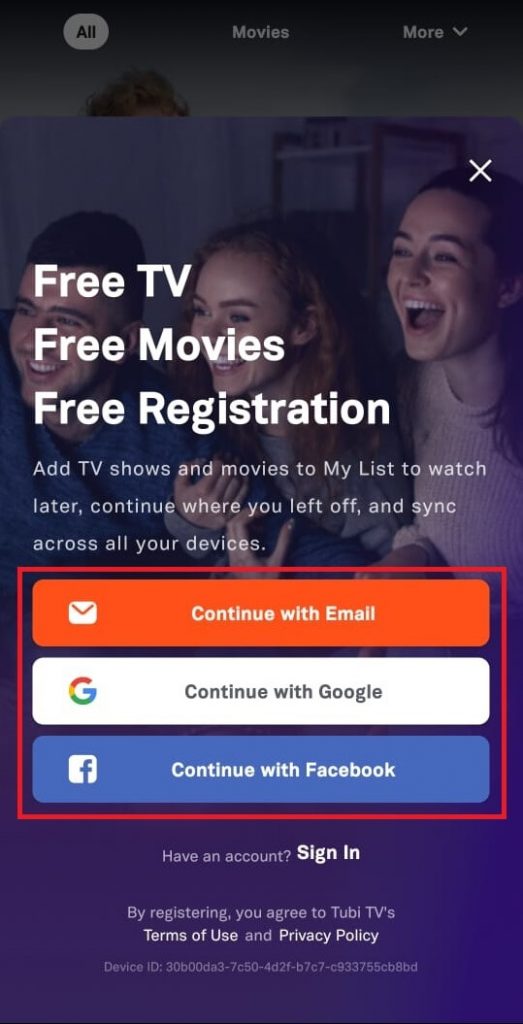 3. Now, select any movies you like to watch.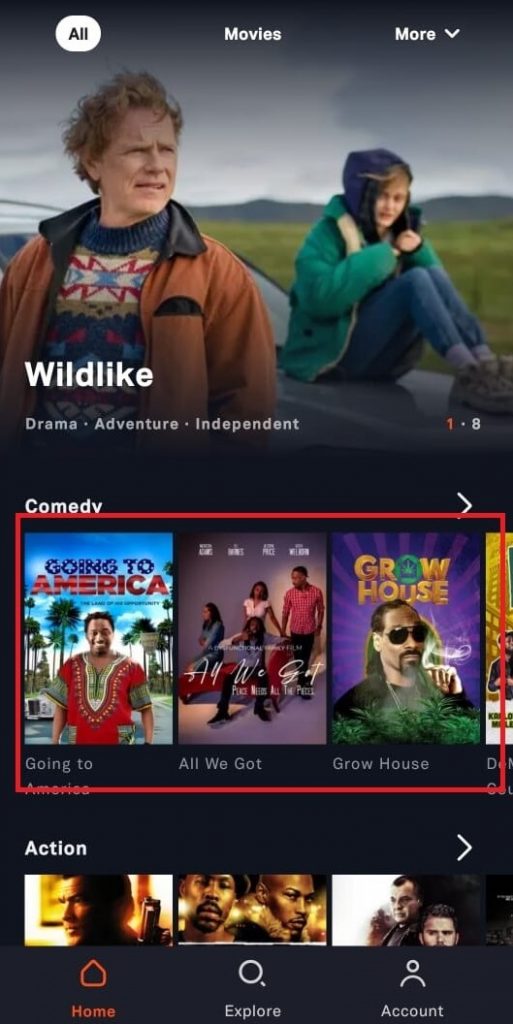 4. Tap the Play Movie button to play the movie.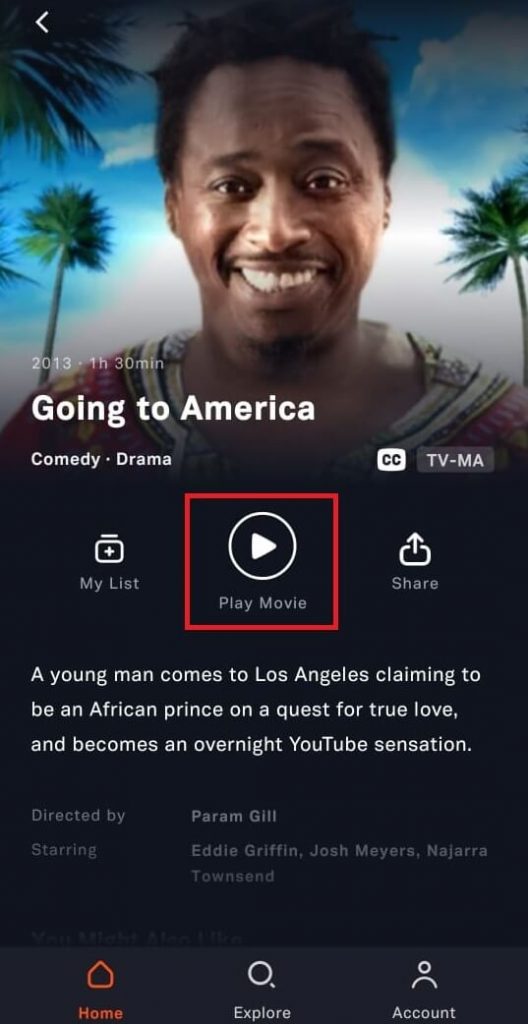 How to Download Tubi TV on iPhone/iPad
1. Open the App Store on your iPhone.
2. Find the Tubi TV app and install it.
3. Open the Tubi app and log in to your account or create a new account.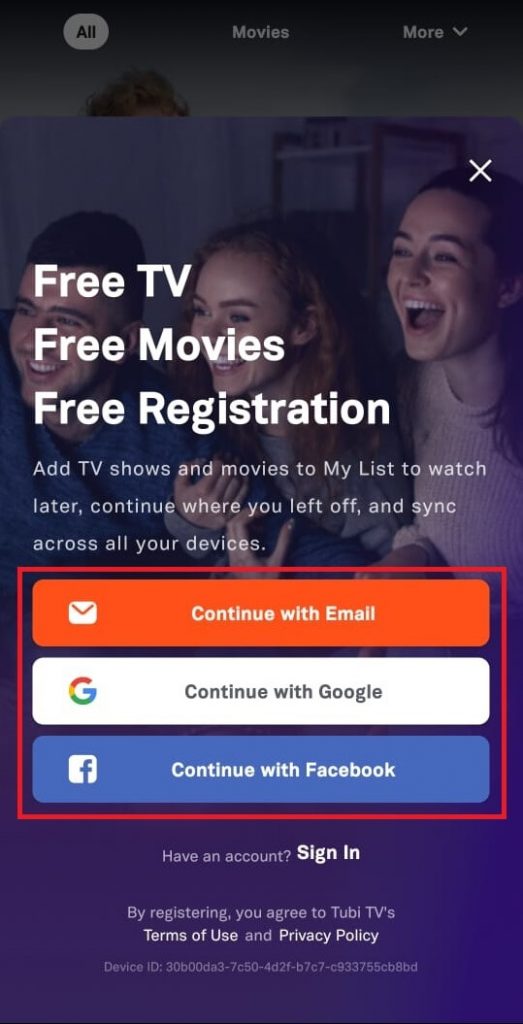 4. After the successful login, you can start watching all TV shows and movies on your Apple device for free.
How to Get Tubi TV on Amazon Firestick
1. Turn ON the Firestick device.
2. Tap the Find icon in the upper left corner to go to the search dashboard.
3. Type Tubi in the search box.
4. Now, select the app that appears in the search results.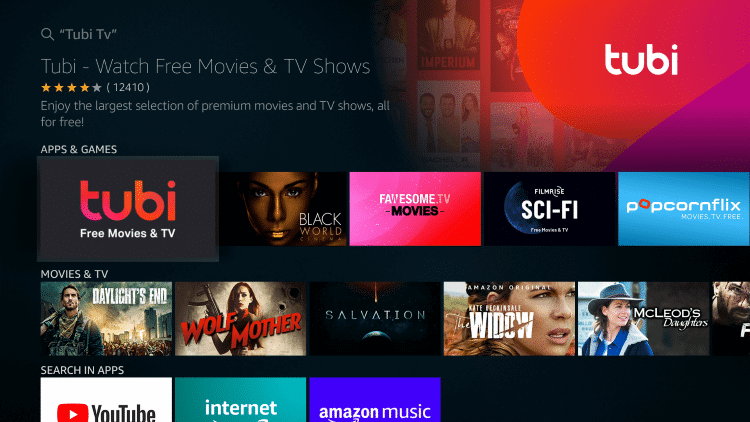 5. Tap the Get or Download icon to download and install the Tubi app on Firestick.
6. Click the Open button to open the Tubi app on Firestick.
7. Log in to your account and watch all the free movies & series on your device.
How to Stream Tubi TV on Roku
1. Switch on the Roku device and press the Star (*) button on the remote.
2. Select the Search Channels option in the main menu.
3. Search for Tubi TV in the search dashboard.
4. Choose the app from the search results.
5. Click the Add channel button to install the app on your Roku device.
6. Now, launch the Tubi app.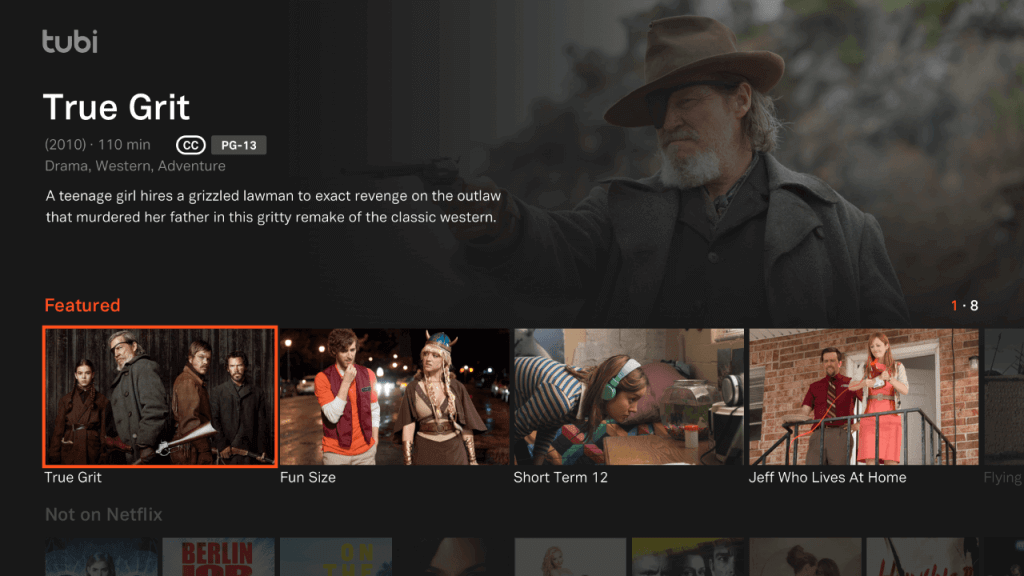 7. Complete the login process using the credentials and stream free movies on Roku.
How to Stream Tubi TV on Android Smart TV
1. Open the Google Play Store on your Smart TV.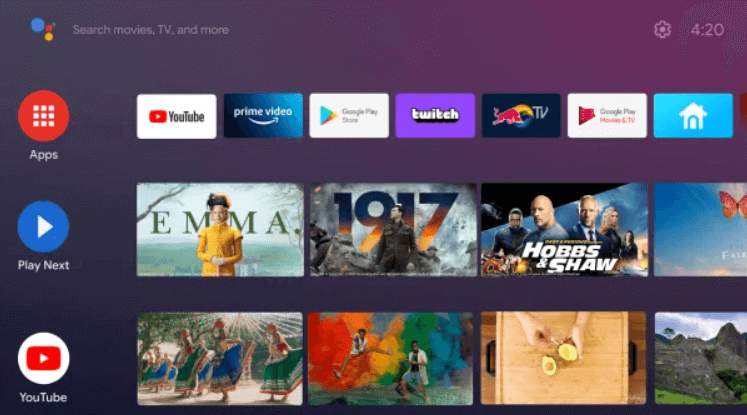 2. Click the Search icon and type Tubi TV on the field.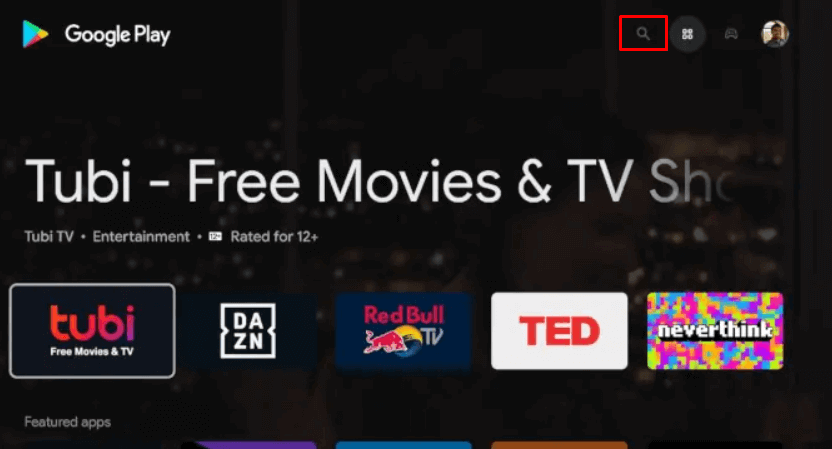 3. Select the application and tap on the Install button.
4. Then, launch the application and sign in with your account credentials.
5. Now, you can stream your favorite movies or shows on your device.
How to Watch Tubi TV on Windows PC or Mac
1. Visit the Tubi website on your favorite browser like Chrome, Firefox, etc.
2. Click the Register or Sign In button in the upper right corner.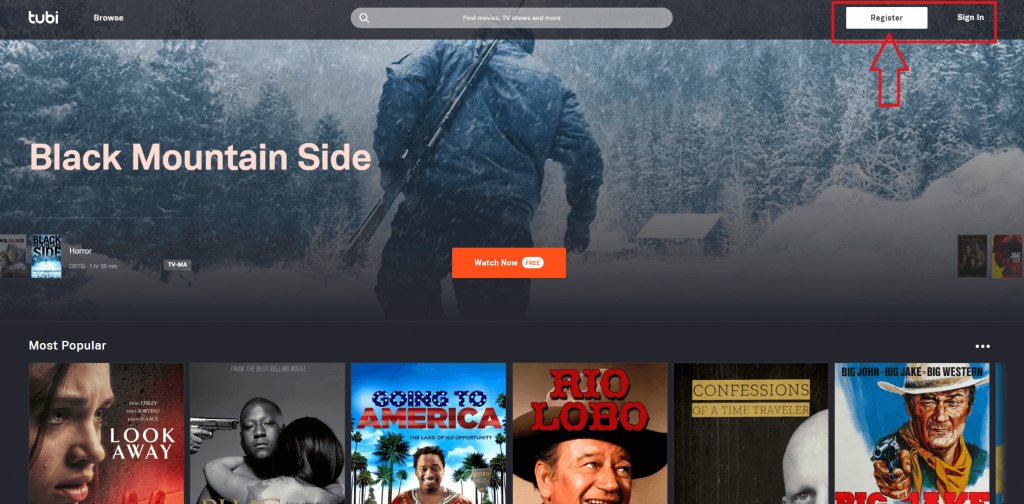 3. Log in to your Tubi account.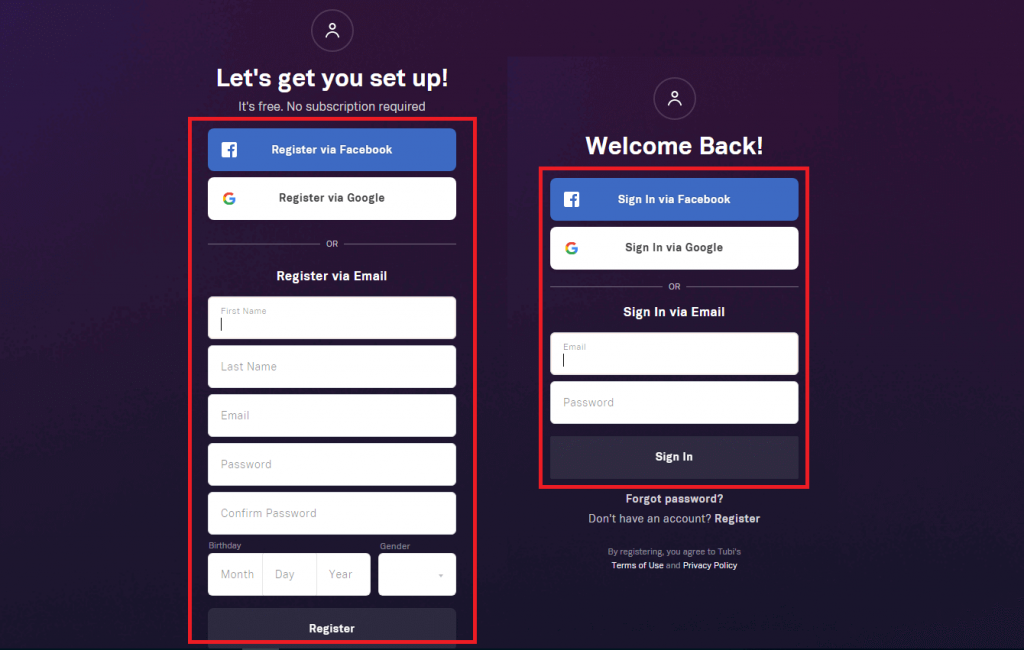 4. Click Browse and select any movies to watch.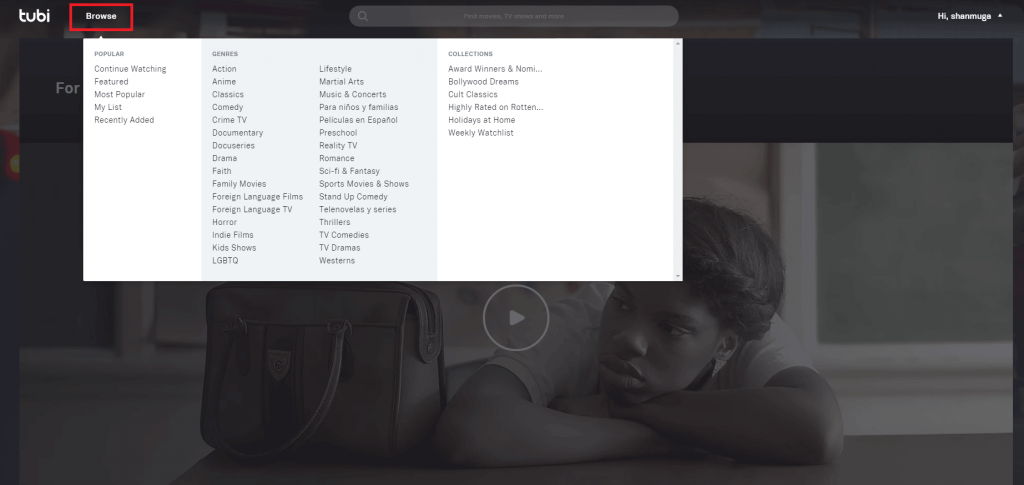 5. You can start watching Tubi directly on the browser.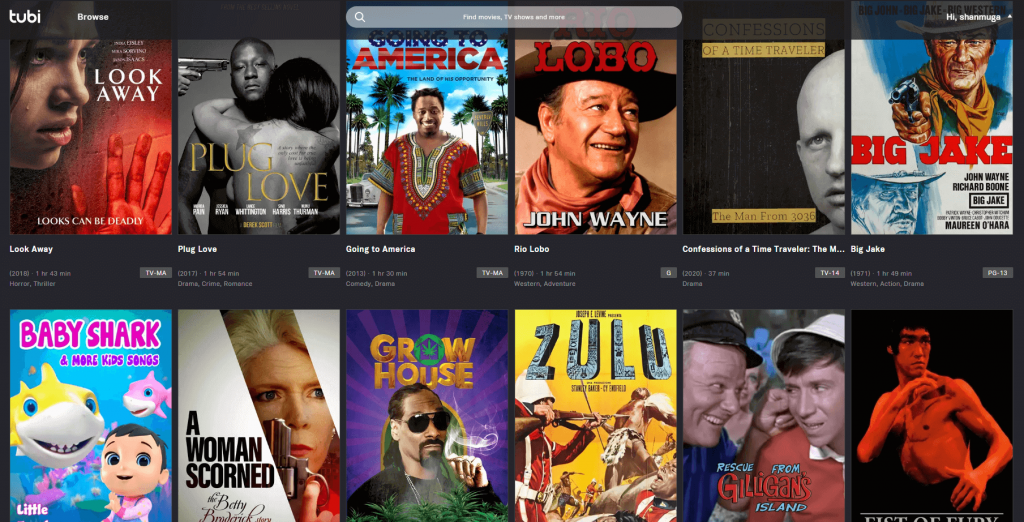 Customer Support
Tubi TV provides free support to all of its customers. Just visit the help center and find the answers to your questions. You can also contact them via email, you'll get a reply within 24 hours. Tubi has official social media handles on all popular platforms like Facebook, Instagram, Twitter, and Linkedin.
Review
Tubi TV offers premium content that has a wide collection of movies, TV shows, and TV channels for absolutely no cost. The only demerit of Tubi is ads while streaming, which may be uncomfortable for many users.
Alternatives of Tubi TV
If you are not satisfied with Tubi TV, then you can try using its similar alternatives to watch various live and VOD content for free.
YuppTV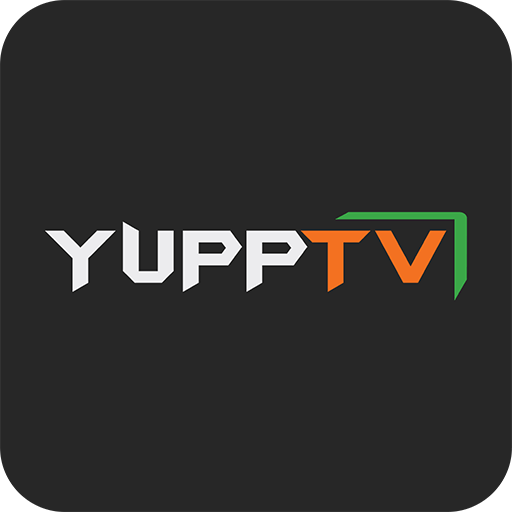 YuppTV is an Indian IPTV service that allows you to stream a wide collection of live TV channels and on-demand content for free of cost. Also, it provides many premium channels with ad support. You can install this application on various devices directly on their official app stores. It also features a catch-up TV option to watch the missed program on your favorite channels.
Xtremity IPTV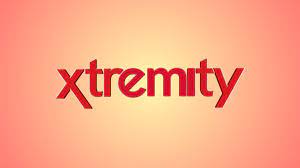 Xtremity IPTV is one of the best IPTV services that provides more than 10,000 live TV channels and on-demand movies & series in high-resolution quality. You can stream the IPTV content simultaneously on the 2 devices. Also, you can get weekly updates on the content to provide new releases to the users. In addition, it offers 24/7 customer support to solve the queries of the user.
Ola TV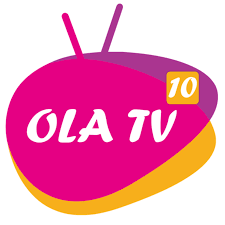 Ola TV is a free IPTV streaming service in which you can stream 50000+ live TV channels and VOD content. Also, you can stream TV channels from various countries like UK, USA, Italy, Turkey, etc. Further, it has a simple user interface with multi-player support. With Real Debrid integration, you can also enhance the streaming experience of the user.