Top Dog IPTV is a subscription-based IPTV service provider that offers over 11000+ live TV channels around the world. Also, you can find over 9000 on-demand content. Additionally, you can watch sports events like NFL, NBA, WWE, MMA, and more. Moreover, Top Dog IPTV offers its very own IPTV player as a part of the subscription, and it can be installed on devices like Android phones, Firesticks, Smart TVs, Windows & Mac PC.
Why Choose Top Dog IPTV
The following features will tempt you to subscribe to this IPTV provider:
It has a server uptime of 99.99%. So, you will find no lag in streaming the IPTV content.
Offers international channels in HD quality
24/7 customer support is available
Subscription Plans Offered By Top Dog IPTV
The following are the subscription plans offered by this IPTV Provider:
1 Month Plan: $19.99
3-Month Plan: $35.99
12-Month Plan: $55.99
How to Subscribe to Top Dog IPTV
1. Go to a web browser on your smartphone or PC.
2. Visit the official website (https://topdogiptv.net/) of Top Dog IPTV.
3. Click on the Pricing tab from the home screen.
4. Pick a subscription plan and hit the Get It Now button.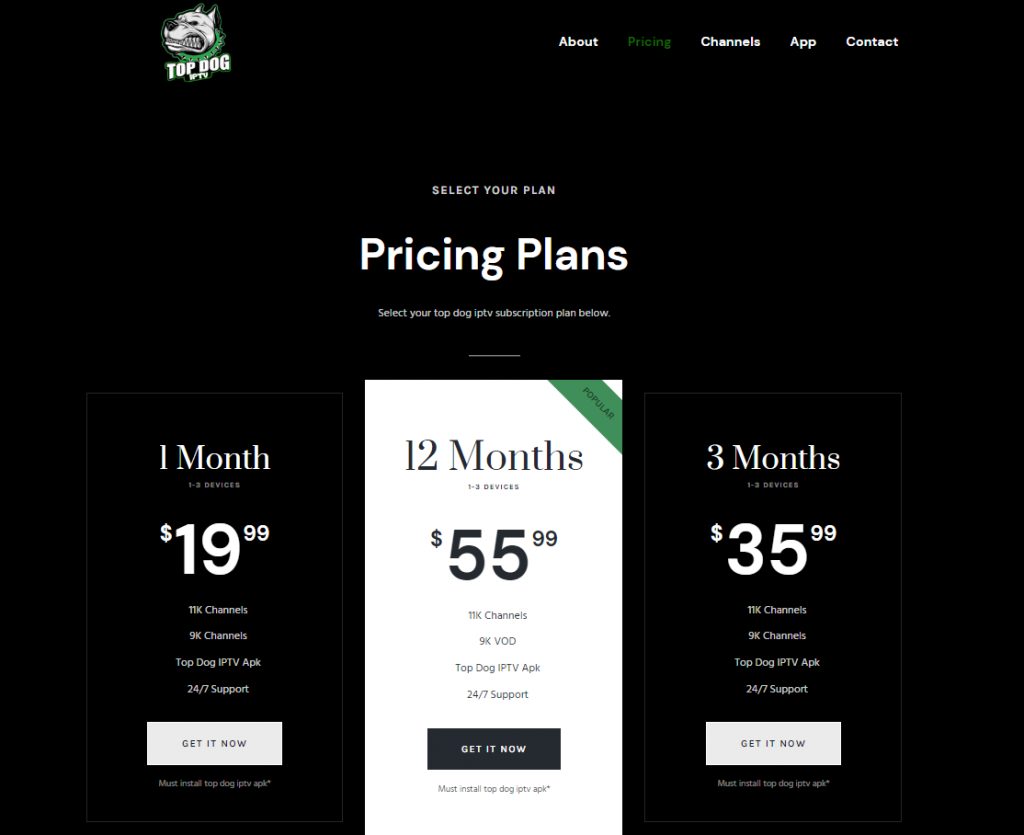 5. Next, enter the details required and hit the Go to Payment button.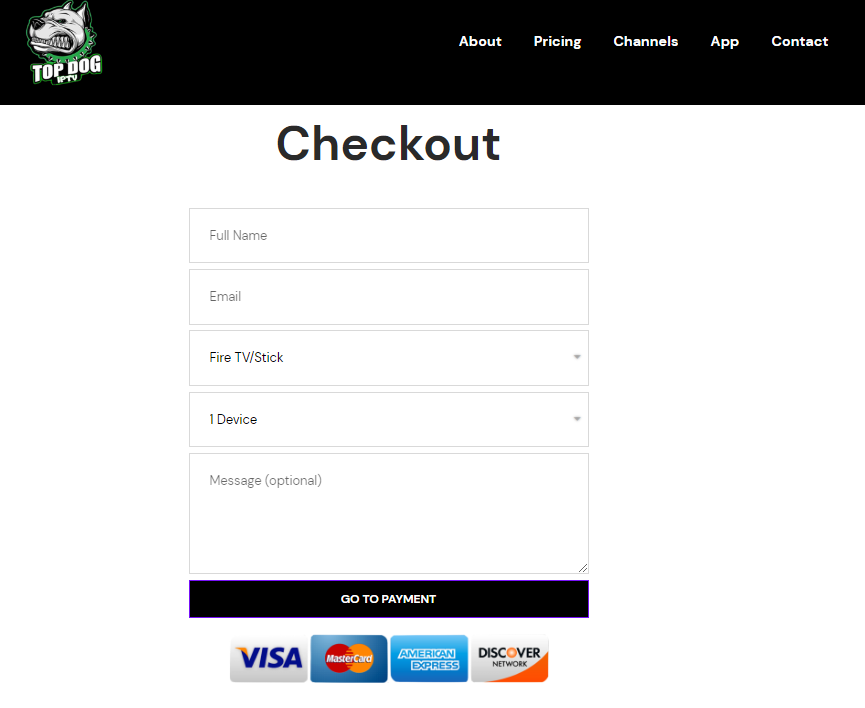 6. Choose a payment method and pay for the subscription.
7. Once the payment process is successful, you will get your login credentials through your registered Email ID.
Why Connect to a VPN to Stream Top Dog IPTV
While using IPTVs like Top Dog IPTV on streaming devices, use a VPN to protect your personal information. These IPTV providers might track your online log and save your personal details. To protect your information like IP address and location, use any powerful VPN like NordVPN or ExpressVPN. With that, you can easily spoof your IP address and location.
How to Install Top Dog IPTV
The Top Dog IPTV supports the following devices:
How to Download Top Dog IPTV on Firestick
1) Launch your FireStick device. Next, navigate to the Find tab and select the Search tile.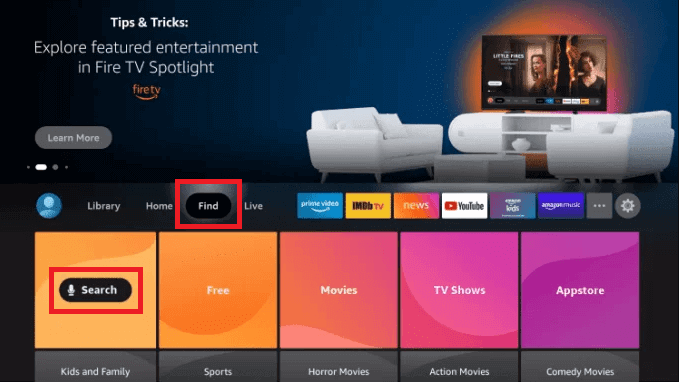 2) Using the on-screen keyboard, type Downloader.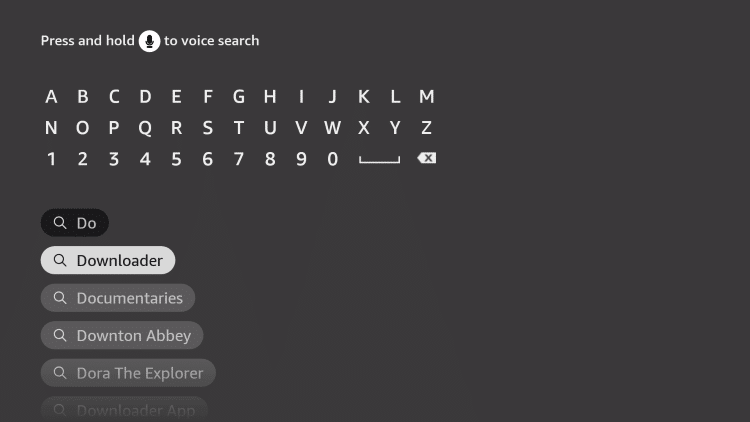 3) Choose the Downloader app.
4) Tap on the Download to install the app on your FireStick.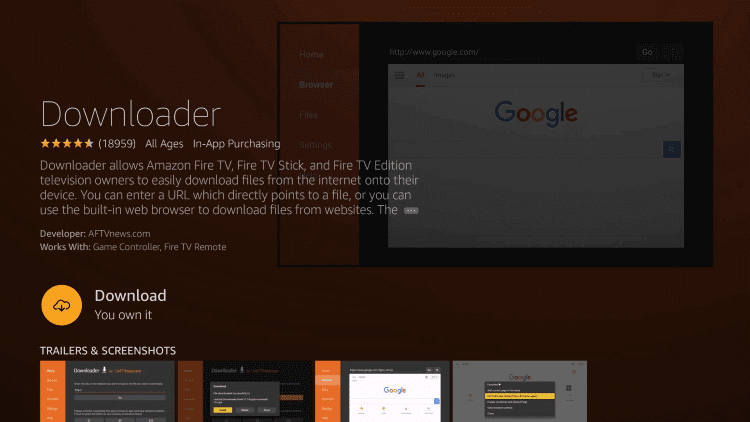 5) Go back to the home screen by pressing the Home button on your FireStick remote.
6) Select Settings > My Fire TV > Developer Options > Install unknown apps > Enable the Downloader app.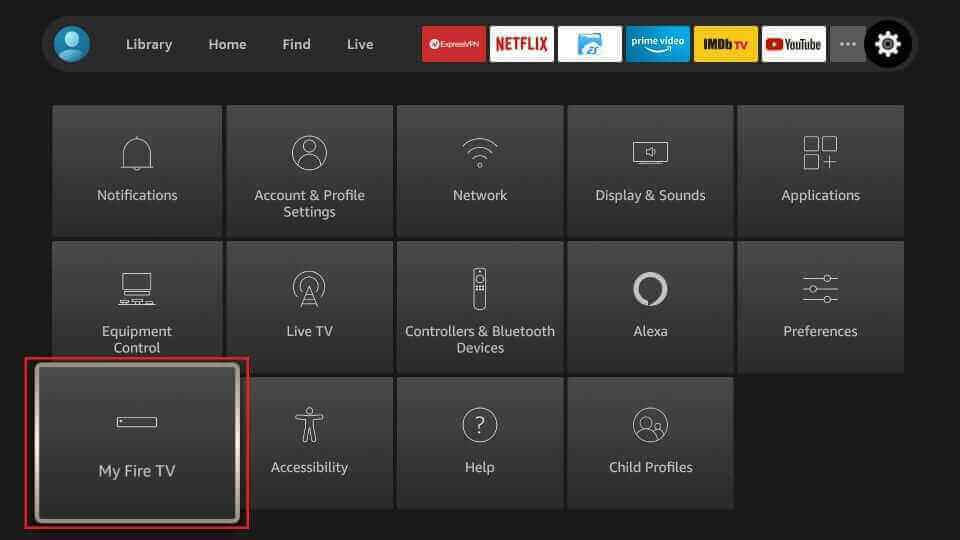 7) It will allow your device to install apps from unknown sources.
8) Open the Downloader app and type the Top Dog IPTV's APK File URL in the URL box.
9) Next, hit the Go button to download the APK File.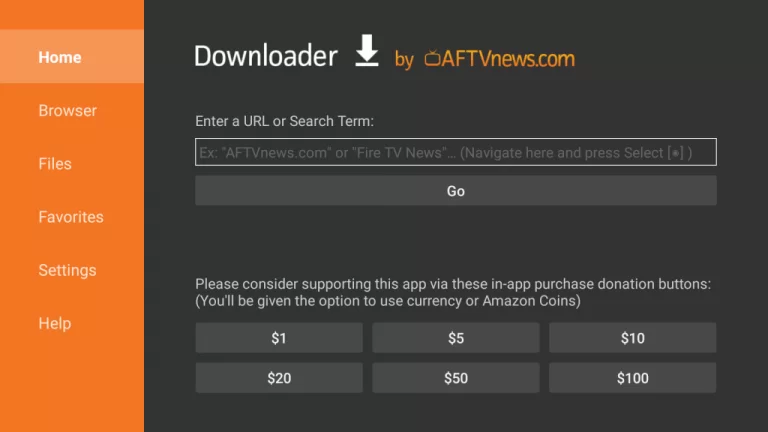 10) Once the Top Dog IPTV's APK File is downloaded, select the Install button.
11) It will take some time for the installation process to complete.
12) Once the installation process is complete, select the Open button from the prompt.
13) Sign in with your subscription credentials.
14) Now, you get the Home screen of Top Dog TV.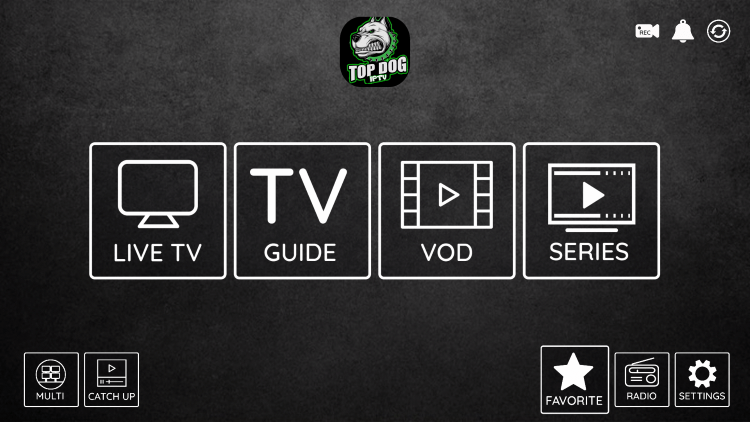 The following are the options you have to watch your favorite IPTV content:
Live TV – Get access to 11,000+ live TV channels.
EPG – Get the programming schedule of all the 11000+ live Tv channels.
VOD (Video On Demand) – Stream all the on-demand content available on the app.
Series – Watch all the available web and TV series.
Catch Up – Stream the on-demand content or series where you left off earlier.
Multi – Watch the multiple contents all on a single screen.
Favorites– All the movies, series, or live TV channels you have set as your favorites will be saved here.
How to Get Top Dog IPTV on Android Phone
1) Switch on your smartphone and connect your Android device to a stable internet connection.
2) Open the Settings app and navigate to the Security option.
3) Enable the option Unknown Sources by tapping the toggle switch next to it.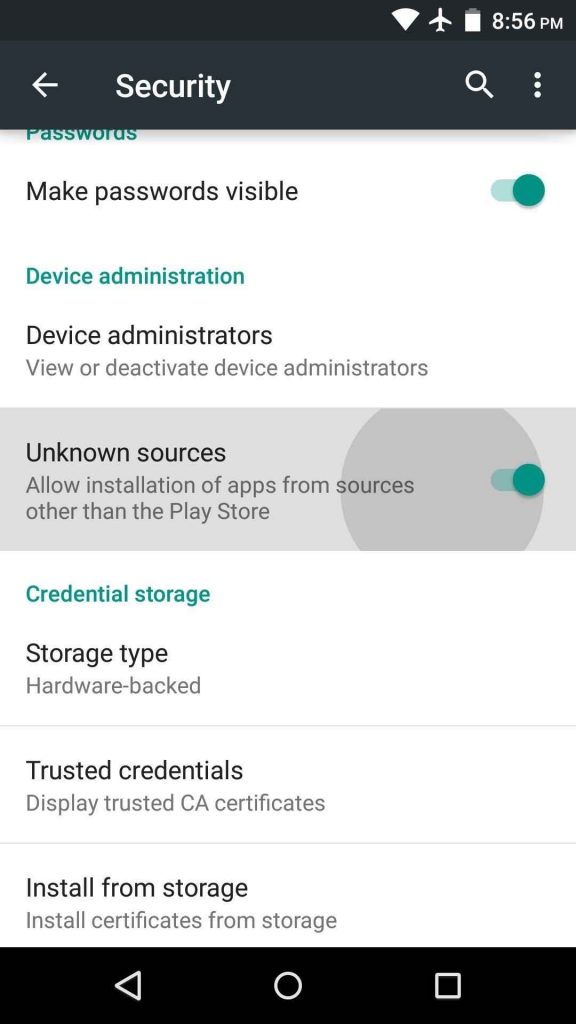 4) Launch a browser on your Android device.
5) Visit a reliable source and download the Top Dog IPTV apk file.
6) Once the APK File is downloaded, open it.
7) Hit the Install button from the pop-up.
8) Now, the Top Dog IPTV app will be installed on your Android phone in minutes.
9) After installation, launch the Top Dog IPTV app and sign in with your subscription account.
10) You can now start streaming your favorite IPTV content on your Android phone.
How to Install Top Dog IPTV on Smart TV
1) Open a browser on your PC and download the Top Dog IPTV apk file.
2) Plug in a USB drive to your PC and transfer the apk file to the USB drive.
3) Remove the USB after the transfer process.
4) Now, turn on your Smart TV and plug the USB drive into the USB port of your Smart TV.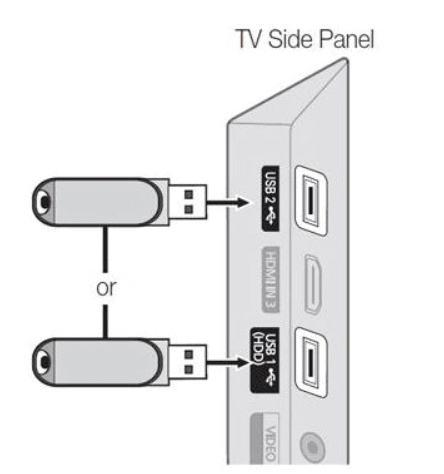 5) After that, go to your Smart TV's Settings and choose the Device Preferences section.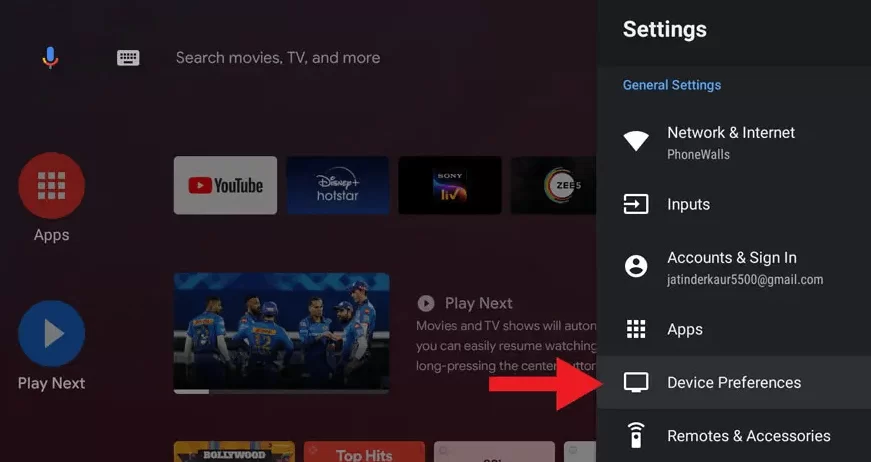 6) Locate and select the Security & Restrictions option.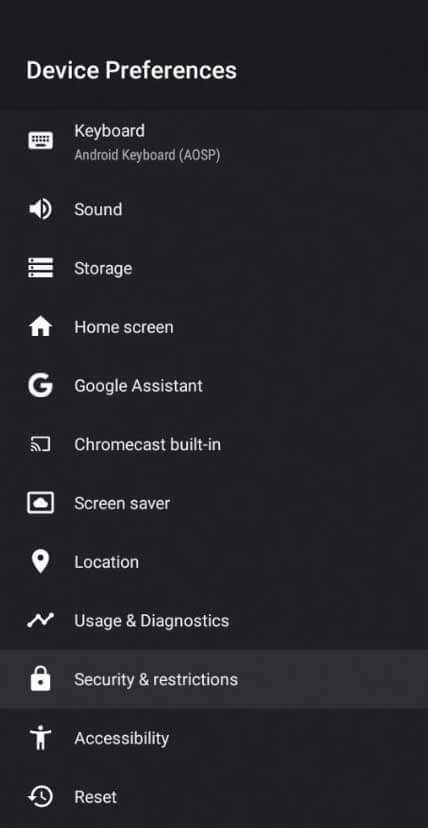 7) Then, choose the Unknown Sources option and turn it on.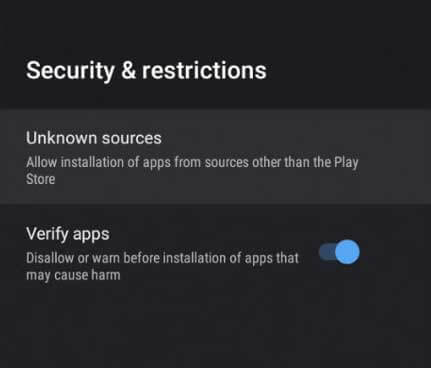 8) After that, go back to Settings and choose the Apps option.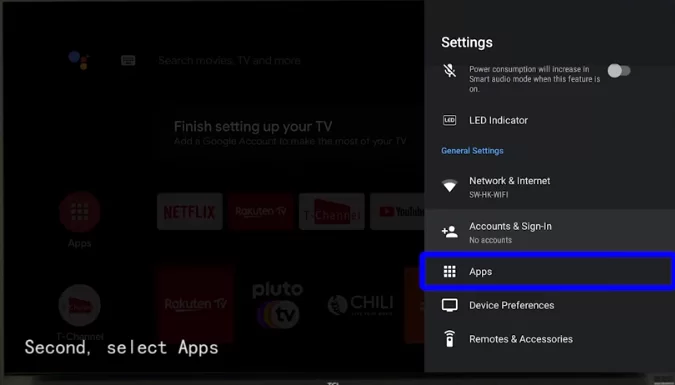 9) Hit the TV Guard option.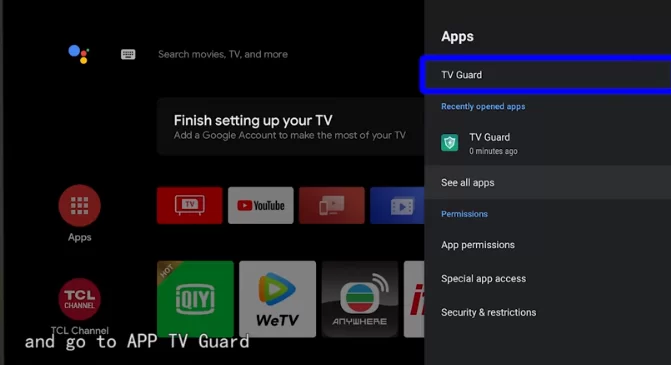 10) Then, click on the App Manager tile.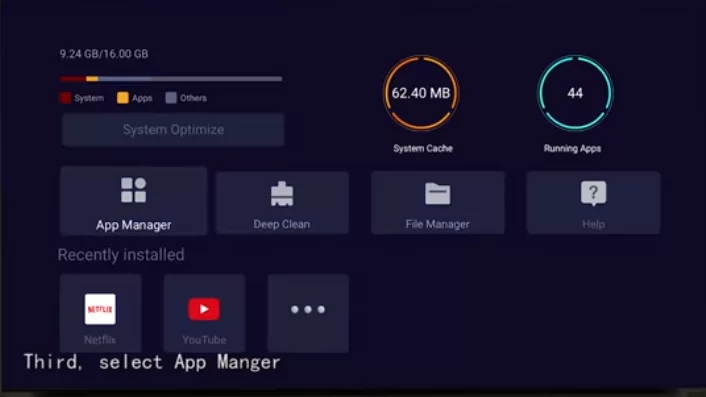 11) Choose the Install from USB option.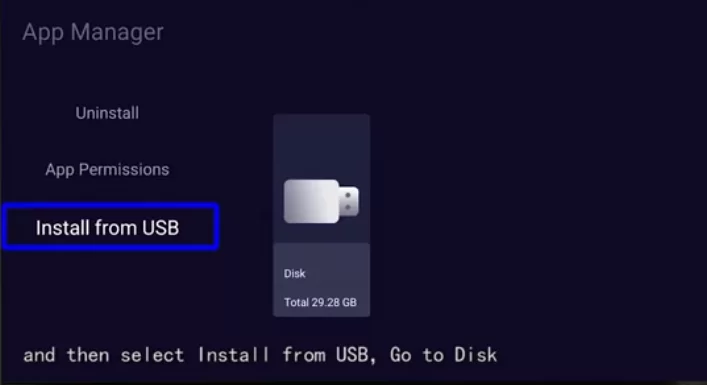 12) Choose the Top Dog IPTV's APK File and install it on your Smart TV.
13) Once the installation is complete, you can launch the Top Dog IPTV.
14) Provide your login credentials and sign in to your account.
15) After that, enjoy streaming the IPTV content on your Smart TV.
How to Stream Top Dog IPTV on Windows and Mac PC
1) Turn On your PC and launch a web browser.
2) Download the Top Dog IPTV apk file from a reliable source.
3) Then, navigate to the Bluestack website and download the extension file.
4) Install and open the Bluestack emulator on your PC.
5) Sign in with your Google Account if required.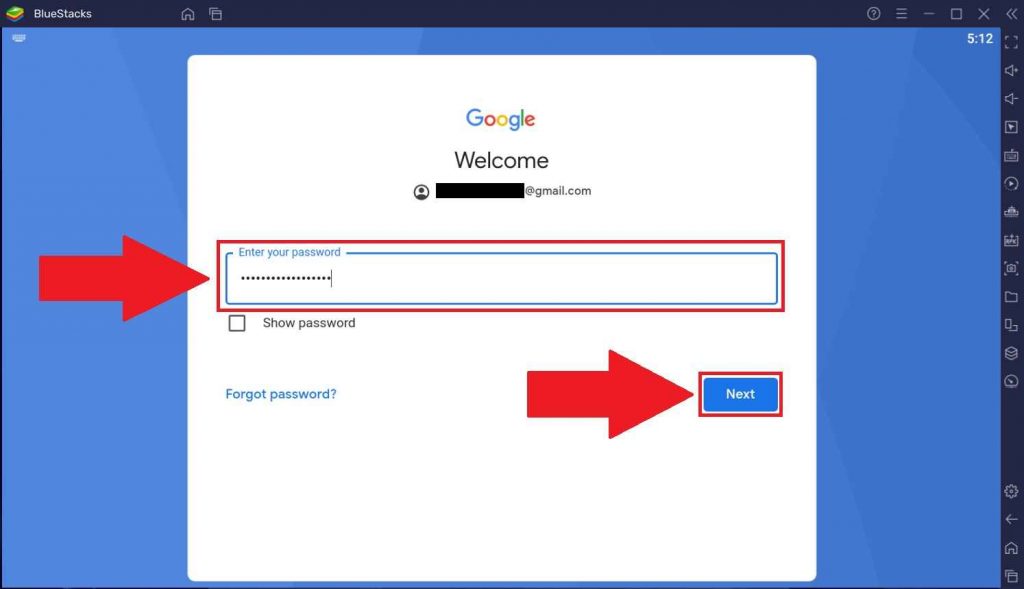 6) Tap the Install apk icon displayed on the sidebar and click the Top Dog IPTV's apk file.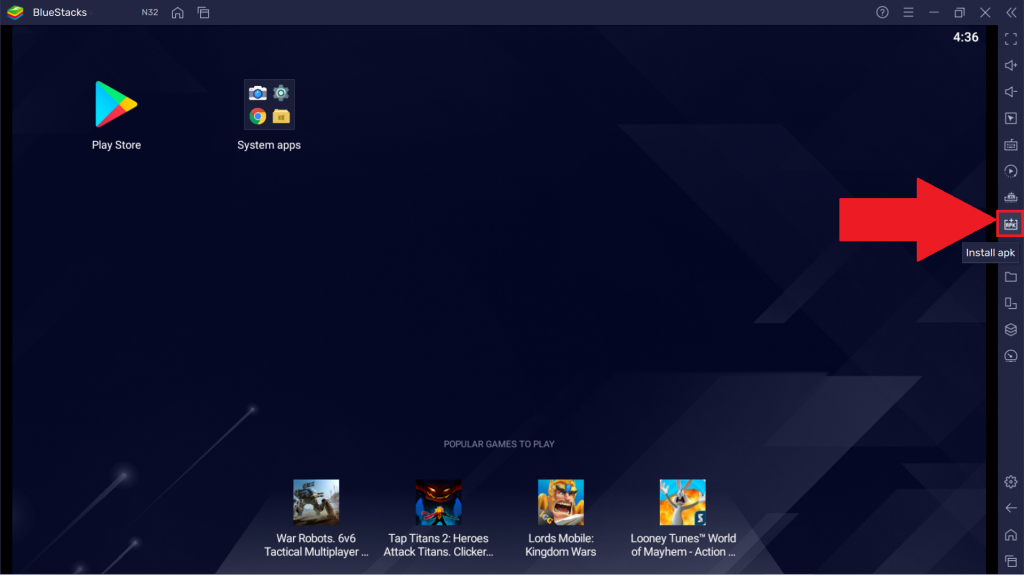 7) Select Open. That's it. The app will automatically install on your PC.
8) After installation, launch the app and sign in using your account credentials.
9) Stream your favorite movies, series, and Live TV channels on Top Dog IPTV.
Customer Support
This IPTV provider offers its users 24/7 customer support. If you have any queries, you can send an email to support@topdogiptv.net. You will get a response within minutes.
Top Dog IPTV Review
Top Dog IPTV is a decent IPTV provider with a minimal number of users. With the launch of the IPTV app on other Android devices, it is gaining more and more new users. But the customer support is very much average as you can only contact them over Email. Still, this IPTV provider is a good option for watching IPTV content without any limits.
Alternatives to Top Dog IPTV
The following are some of the alternatives to this IPTV Provider:
Frequently Asked Questions
Is IPTV Legal?
The legal nature of any IPTV depends on the type of content it provides. Not all IPTVs are legal, as some of them provide titles from torrents or untrusted sources.
Is Top Dog IPTV down?
The website may be down at times for varied reasons. However, it may soon work.