VOD (Video-on-demand) is a popular section in the streaming field that many streaming services and IPTV services offer in their premium package. VODs can be streamed through a broadband network and through cable TV providers for users. With its easy-to-access platform and lots of video content in its library, it is broadcasted on various platforms. In this article, you will learn more about VOD and how it works.
What is VOD?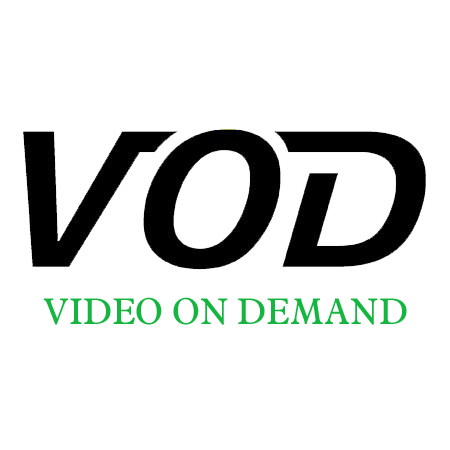 VOD is a term that refers to Video-on-Demand, which is quite known term in the field of IPTV as well as media streaming. It is flexible and lets you access movies, TV shows, series, Documentary content, and other content easily. Mostly the VOD content is offered by streaming services Netflix, Amazon Prime Video, Hulu, etc. But it can also be accessed from the selected IPTV services for streaming. Content creators who upload videos on the internet for monetization are also a part of VOD entertainment.
Why is VPN Necessary for Streaming VOD?
It is uncertain to know the legal nature of IPTV that offers VOD content. You have to rely on the VPN to protect your IP address and personal data. VPN also removes geo-restrictions of the IPTV service providers. We recommend you use NordVPN or ExpressVPN to protect your streaming.
Perks of VOD
By going with VOD content on your IPTV providers, you can explore a lot of content and perks comparing other's content. Some of the perks you can obtain from the VOD are,
VOD lets you access your favorite content easily without any complex process.
You can stream VOD content whenever you want and wherever you can.
VODs are recorded content with better picture quality and graphical content.
Most premium IPTV providers offer VODs ad-free.
The VOD contents of an IPTV comes with 4K and 8K resolutions.
Types of VOD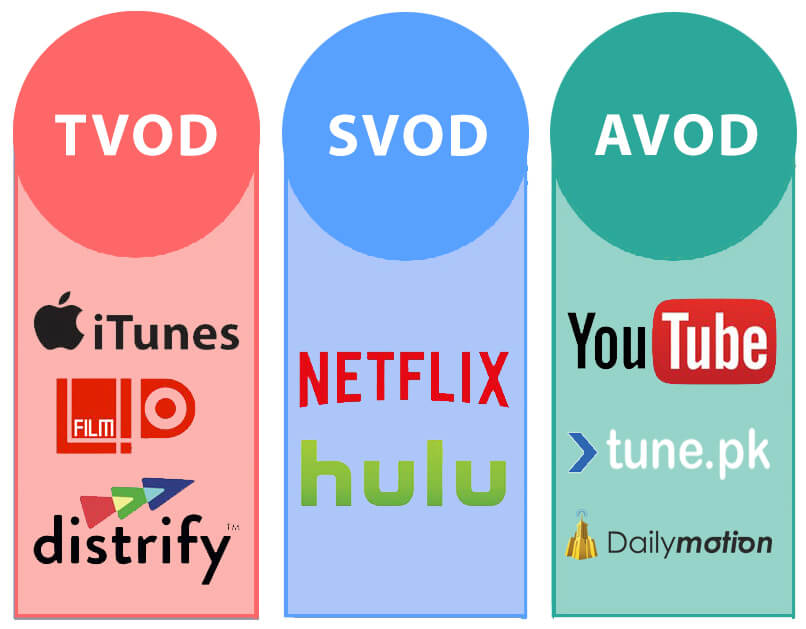 The VOD is classified into three parts that offer the same movies and TV shows but in a different manner. The three different VOD services that an IPTV offers are,
SVOD (Subscription Video-On-Demand)
TVOD (Transactional Video-On-Demand)
AVOD (Advertising Based Video-On-Demand)
SVOD
An SVOD is a subscription-based VOD service that is similar to an IPTV service. With SVOD, you can purchase a monthly or yearly subscription to the service to access its premium content. Some SVOD services let you download their premium content on your device to stream it offline. IPTV Players or Providers with Cloud DVR support can stream the downloaded VOD content easily offline.
TVOD
Transactional VODs take us back to the older times when we go to video stores. With TVOD, you can stream any movie, or TV show easily, but you need to pay a specific amount for the content you stream. Either you can buy the digital print of your content or rent it for a period of time and stream its content. But the TVOD aspect is not compatible with any IPTV providers for streaming.
AVOD
AVOD is a type of VOD that is similar to cable TV networks. This VOD service offers ads in their media as a monetizing process to gain revenue. Streaming content from an AVOD service might be a little unpleasant for users. Some of the premium and free IPTV providers offers AVOD content in their library.
How to Stream VOD on Streaming Devices
Users can stream VOD content easily on their devices with an IPTV provider. But the IPTV provider should hold VOD content in its library in order to stream it. IPTV Providers with playlist support can access the VODs with the help of IPTV Players that support the VOD section.
It is easy to access the VOD section on the IPTV providers library, which offer a standalone app. Few standalone IPTV providers on the internet are available for free of cost. You can stream your favorite VODs without paying a dime. You can install and stream your VODs on Firestick, Android, and Linux easily by following the installation methods.
FAQ
1. What is the difference between VOD vs OTT?
VOD is a content library of movies and TV shows. OTT is a subset that offers VOD content. Streaming services and cable TV services can run VODs in it. But OTT services can only run on SVOD, TVOD, and on AVOD.