Internet TV is becoming one of the most promising advancements in the streaming industry. With an appropriate service provider, one can stream all local national and international TV channels live and on-demand on multiple platforms. With an IPTV service provider, one can easily say goodbye to hanging cables, satellite antennas, and setup boxes. Cable and satellite TV providers offer a limited amount of channels ranging to 200 or 250. With IPTV, one can stream 1000s of channels. Here we are discussing one of the IPTV service providers called iView IPTV.
iView IPTV is a subscription-based IPTV service provider. The subscription ranges from $19.99/month and goes up to $199 based on the service. It offers 1000+ live TV channels, 3000+ on-demand movies, and TV shows, 160+ live channels with seven days catch up. The service provider works well with Android devices and Firestick. They also offer an XTRIX HD subscription with multiple features.
How to Sign Up for iView IPTV
#1 Visit the iView IPTV official site.
#2 Click on the Plan and Pricing menu option.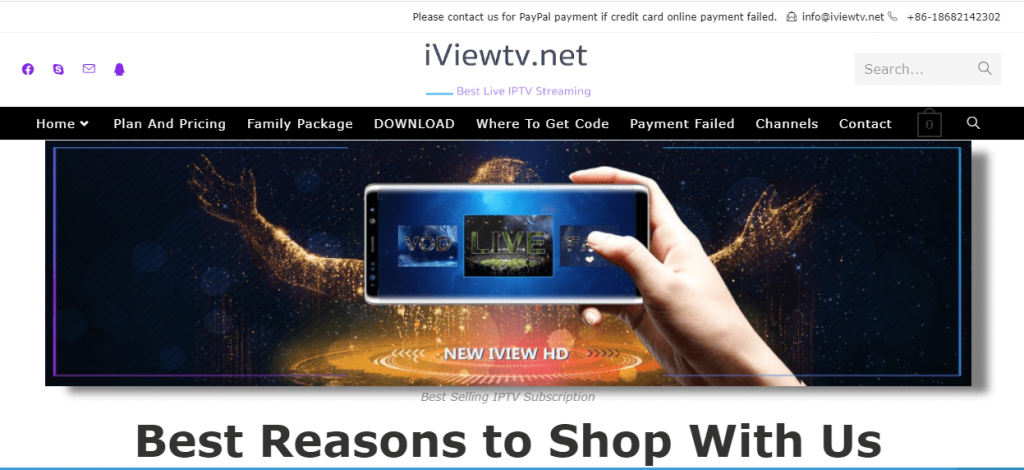 #3 Choose the Package that you want.
#4 Click on the Subscribe Now button.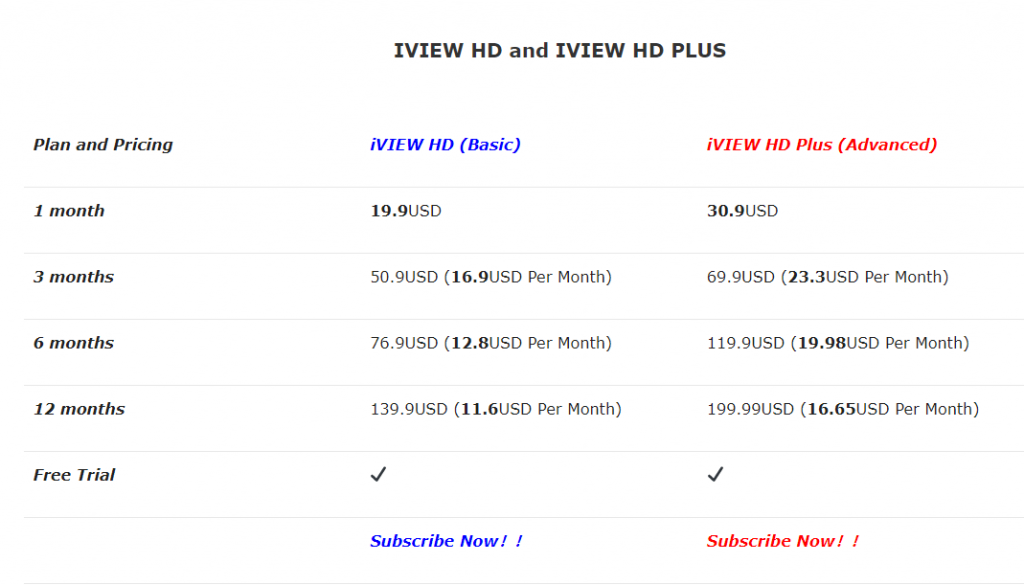 #5 Click Add to Cart.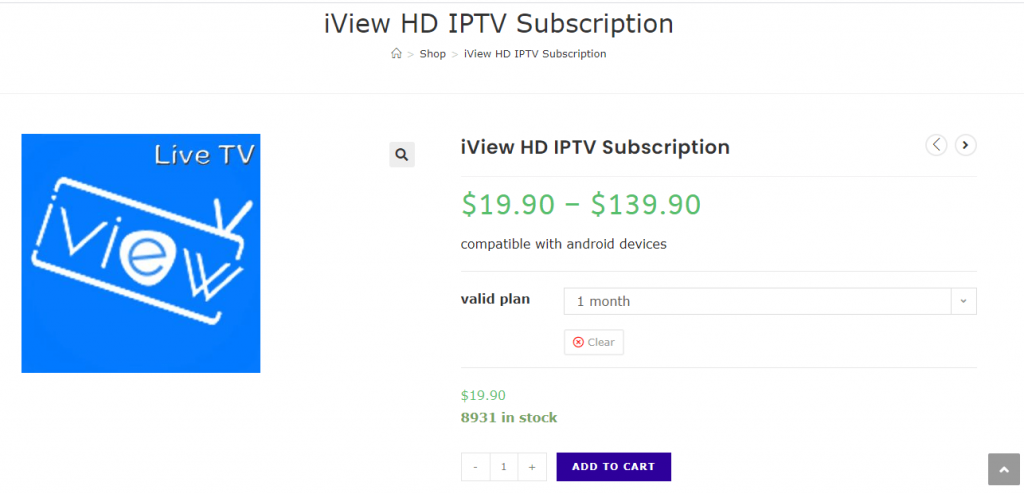 #6 Select the Proceed to Checkout button.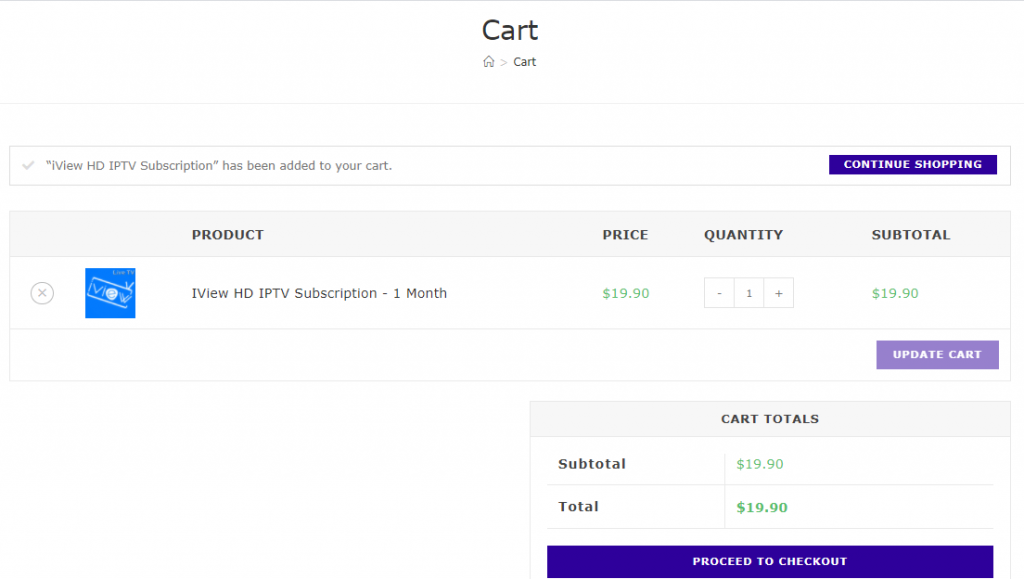 #7 Fill out the Checkout Form and provide your payment details.
#8 Click on the Continue to Payment button.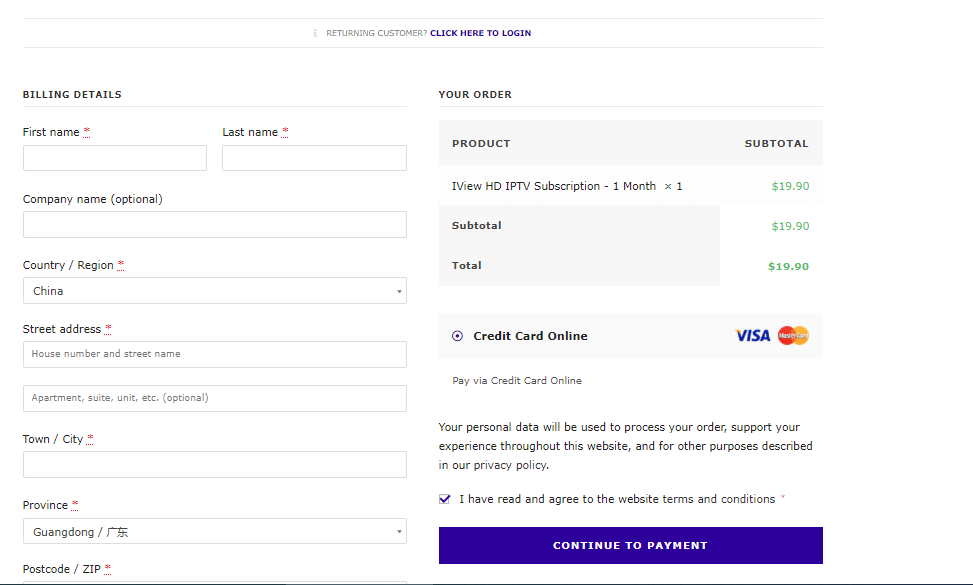 #9 Get the IPTV credentials on your mail.
Importance of VPN while streaming IPTV
VPN is mandatory while streaming with an IPTV service provider. While using a VPN, you will be staying anonymous and your internet activities will remain without any tracks. So using a VPN will help you to bypass geo-restriction. Get a VPN like NordVPN or CyberGhost VPN.
How to Install iView IPTV on Firestick
#1 Install the ES File Explorer app on your Amazon Firestick and get the premium version.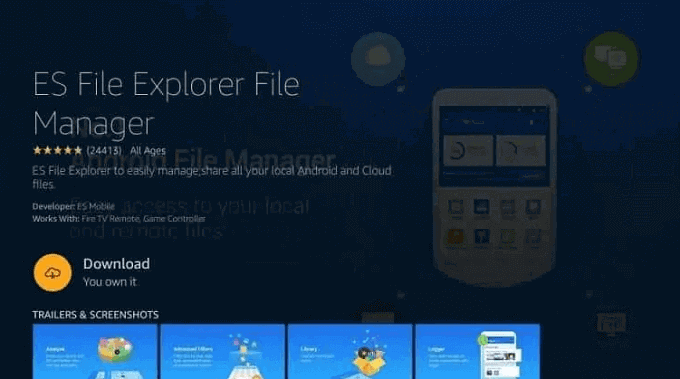 #2 Once the ES File Explorer app is installed, go to the home screen.
#3 On the home screen, click on the Settings option.
#4 Choose My Fire TV.
#5 Click on the Developer Options.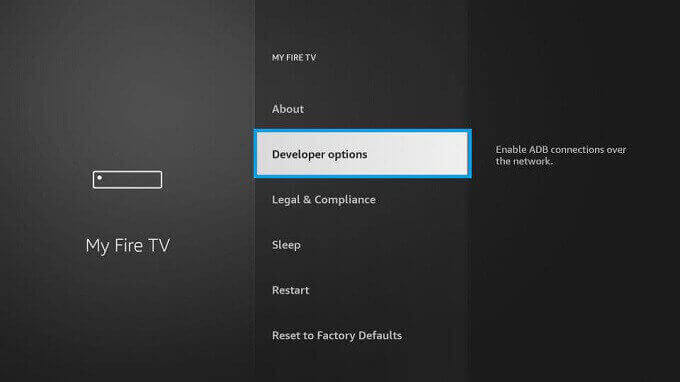 #6 Choose Install Unknown Apps and turn on the ES File Explorer.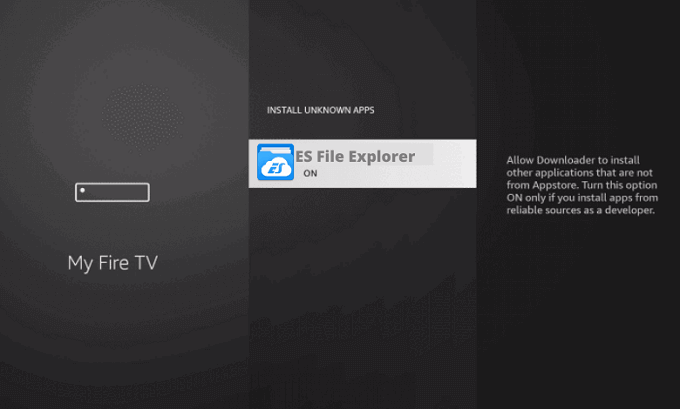 #7 Now, launch the ES File Explorer app.
#8 Then, click on the Tools tab.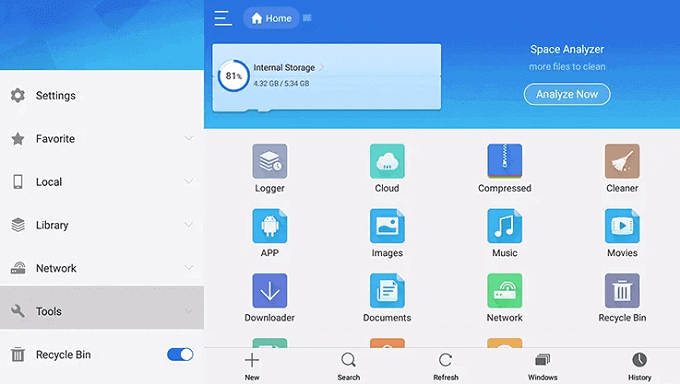 #9 Choose Downloader and click on the New (+) icon.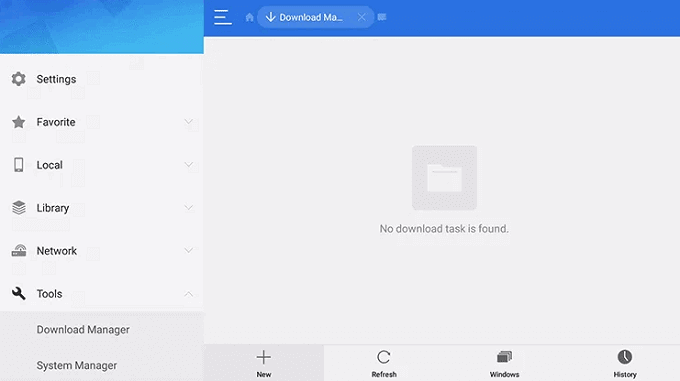 #10 Enter the APK URL of iView IPTV.
#11 Type any name and click Download Now.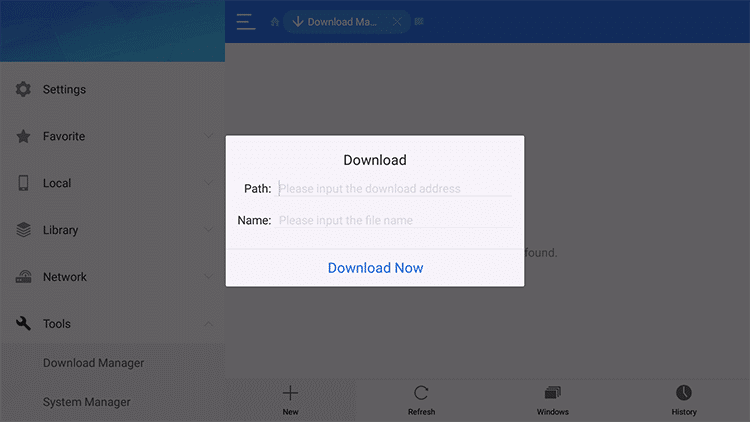 #12 Then, click the Install button.
#13 Launch the IPTV app on your Amazon Firestick and start streaming live TV channels.
How to Download iView IPTV on Android Devices
#1 From your Android phone, launch a web browser.
#2 Go to the iView IPTV website.
#3 Click on the Download menu option.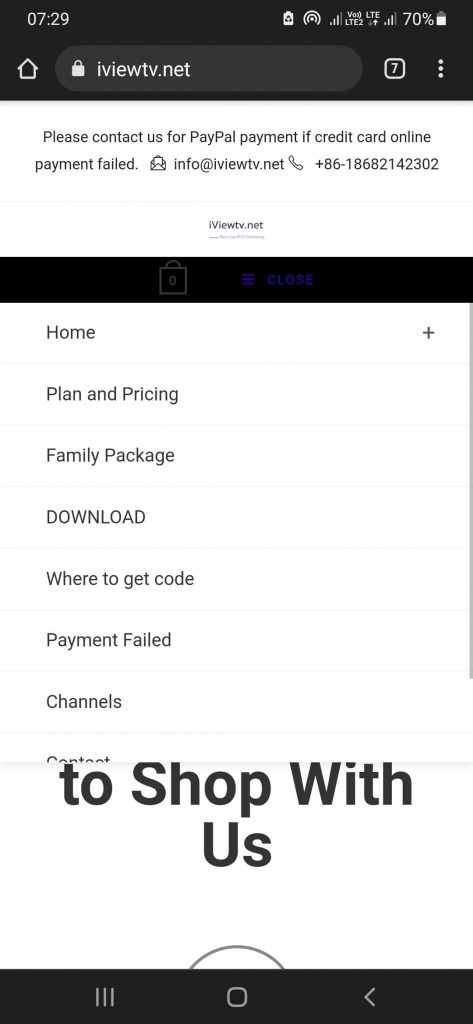 #4 Select the APK file you want to install.
#5 Then, click on the Download file.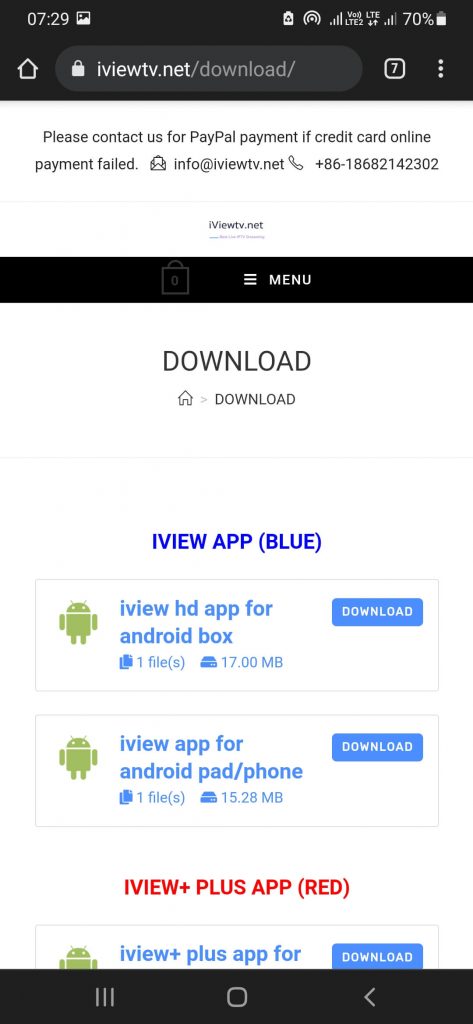 #6 Once the IPTV app is downloaded, click Install.
#7 The IPTV app will be installed on your Android device.
#8 Open the app and sign in with your IPTV account.
#9 Stream all the on-demand content.
How to Stream iView IPTV on PC
#1 Install the BlueStacks app on your PC.
#2 Now, download the iView IPTV APK File on your PC.
#3 Copy the file to an accessible folder.
#4 Open the BlueStacks app and click on the My Apps tab.
#5 Drag and drop the IPTV apk file.
#6 Open the IPTV app and stream all the live TV channels.
How to Watch iView IPTV on Smart TV
#1 Download the iView IPTV apk file on your smartphone.
#2 Open Google Drive and copy the file to it.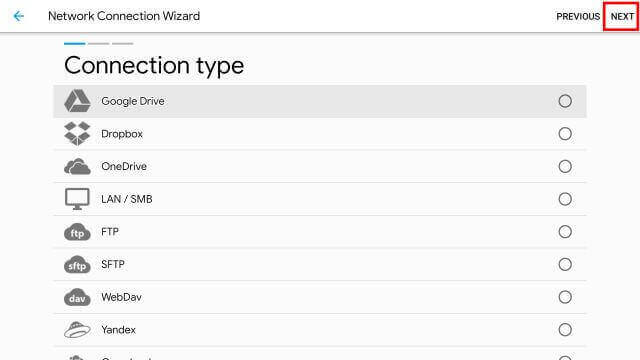 #3 Launch the File manager app on your Smart TV.
#4 Sign in with your Google Drive account to which you have copied the APK file.
#5 Click on the IPTV apk file and install it on your smart TV.
#6 Open the IPTV app and watch all the video content.
Customer Support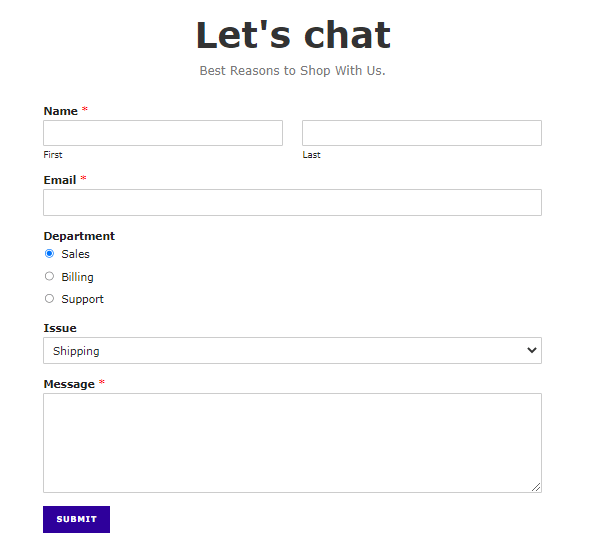 To contact customer support, you can visit the iVew IPTV official site and click on the Contact menu option. You can go for live mail support 24/7. The contact mail ID would be info@iviewtv.net. Scroll down to the Let's Chat section. Enter your name, email, department, and issues. Then, click Submit. You will be contacted by a representative.
Opinion
iView IPTV service provider offers live TV channels and other on-demand content at an affordable price. So, it is one of the must-try options if you ever want to try an IPTV service provider. But the apk file may or may not suit some devices. Get other IPTV providers like Atlas TV IPTV and Toronto IPTV.