Helix IPTV is one of the leading Internet Protocol Television services in the United States (US), United Kingdom (UK), and Canada (CA). It has about 5000 channels from countries almost worldwide. It offers movies, TV shows, series (Coming soon), VOD, and PPV channels. Helix IPTV has an amazing channel categorization for easy navigation between channels. Once the Helix IPTV order is placed, you will receive an instant online delivery within 3 minutes. Also, it provides 24/7 customer care support to its users through live chats and ticket system.
In comparison with other IPTV available in the market, Helix IPTV is not as safe. It was hacked many times, and information about the users and dealers has been exposed. Although it was available at less cost when compared to the cable network, it also has its own risk. So use it under your own risk.

Helix IPTV Available Devices
Helix IPTV is available for almost all the devices and has its own standalone app for Android and Android-based devices. The devices in which you can access Helix IPTV are Android, iOS, Windows, Amazon Firestick, VLC Player, MagBox (Magbox 250/254), Samsung and LG Smart TV, Enigma 2, Dreambox, and Vu+.
Sign up for Helix IPTV
[1] Open any Browser on your Laptop or Smartphone.
[2] Enter the URL (https://helixhost.org/cart.php?gid=10) in the search bar.
[3] In the Helix hosting site, select your plan and click order now.
| | | |
| --- | --- | --- |
| PLAN NAME | PRICE/MONTH | FEATURES |
| Trail plan | €1 (Approx $1.10) | All Features will be available |
| UK Helix | €7 (Approx $7.75) | United Kingdom based channels only (No VOD, International channels, and 24/7 contents) |
| US/CA Helix | €7 (Approx $7.75) | The United States and Canada channels (No VOD, international channels, and 24/7 content) |
| Single Helix | €9.5 (Approx $10.50) | US, UK, Canada Channels and VOD (No international channels, and 24/7 contents) |
| Double Helix | €10.50 (Approx $11.60) | All single helix features along with International channels (No 24/7 content) |
| Triple Helix | €11.50 (Approx $12.70) | All the above-mentioned packages are included |
[4] You can also add extra connection by increasing the quantity (if needed) or just check your order summary.
[5] Once the order summary is reviewed, click on Checkout.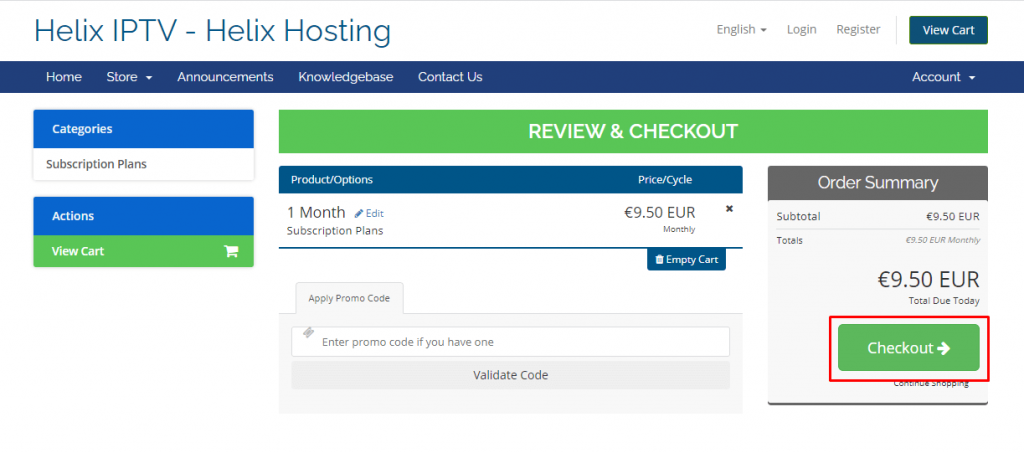 [6] After clicking on checkout, you will be directed to the account section where you need to provide your personal information, billing address, and account security.
[7] After entering the details, select your preferred payment method and enter the captcha.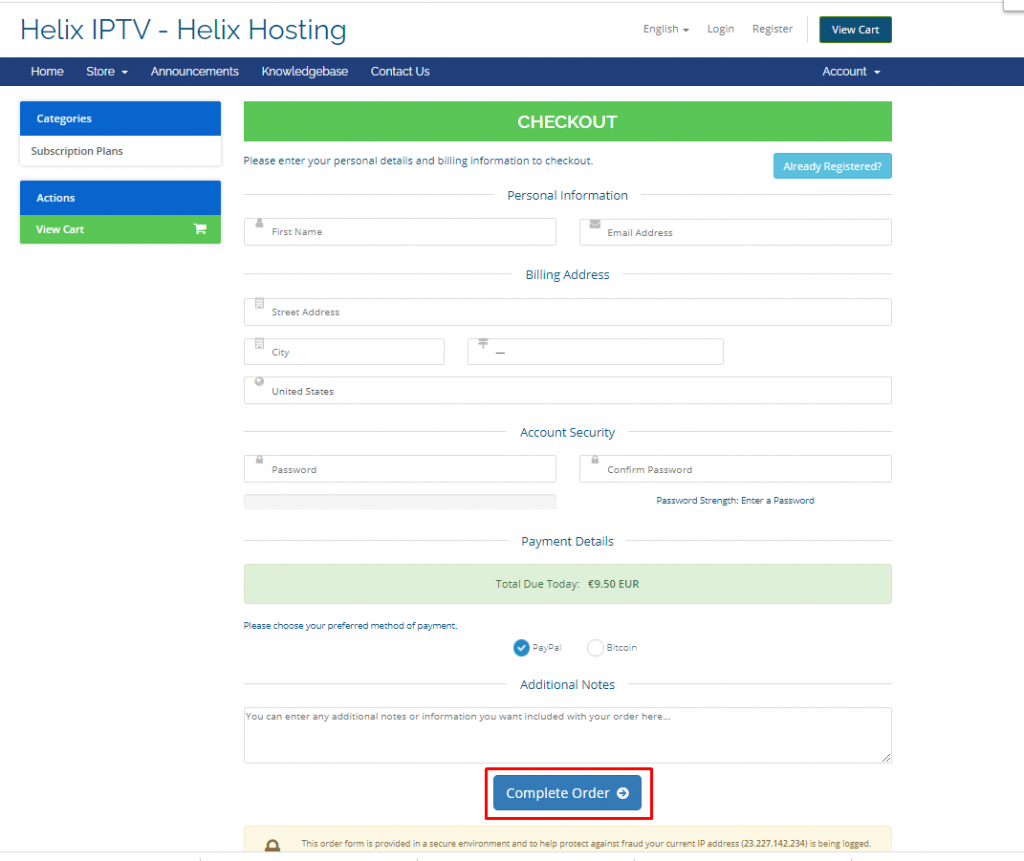 [8] Now, click on the Complete Order where your order will be placed, and you will get the confirmation mail to the provided email id.
The mail from Helix IPTV has your username and password to login to Helix IPTV. Make sure to keep the username and password safe.
Before using any IPTV, make sure to connect to a VPN for a secure connection. VPN will make sure to avoid tracking and monitoring of your IP address. Nord VPN is one of the most trusted and easy to use VPN for a fast and secure connection.
Channel List available on Helix TV
3500+ Premium channels
14000+ movies
1000+ VOD and Channels
Complete PPV (Pay Per View) Channels
Complete EPG Source
Categorized Channels
400+ series (coming soon)
How to Install Helix IPTV on Android Devices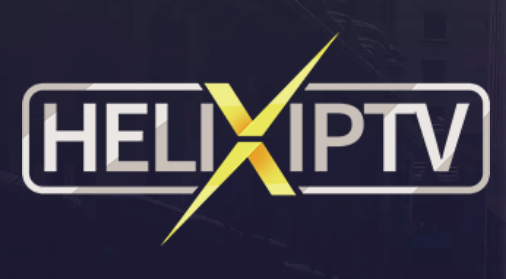 [1] Open the built-in or any browser on your Android device.
[2] Enter the link in the search bar (https://bit.ly/3kUe6S5).
[3] After entering the URL, the Helix IPTV apk will start to download. Or download the apk file from its official website.
[4] Once the apk is downloaded, install it.
[5] Now, launch the Helix IPTV app on your Android smartphone.
[6] Enter any name, username, and password (provided during sign up)
[7] Click on Add user, and you will be logged in.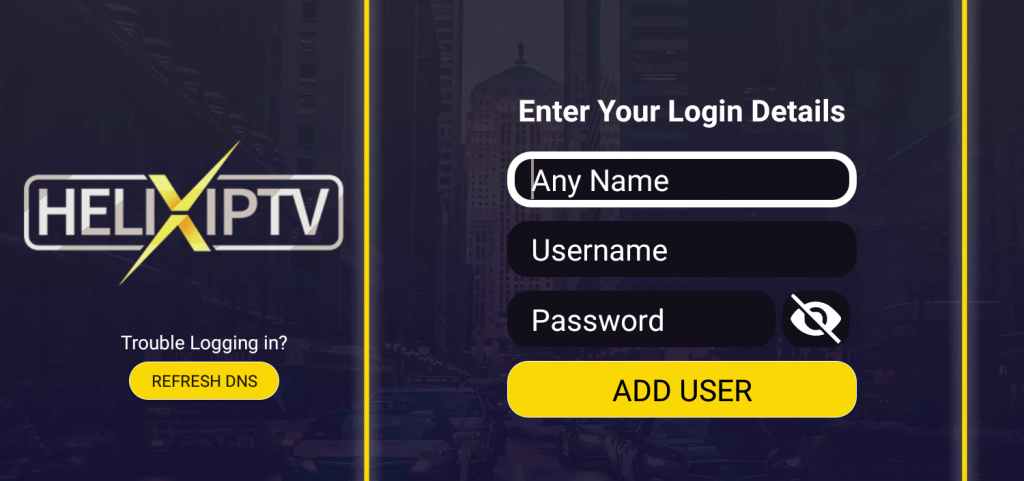 Note: If you are facing any trouble during login, click on Refresh DNS and try logging again.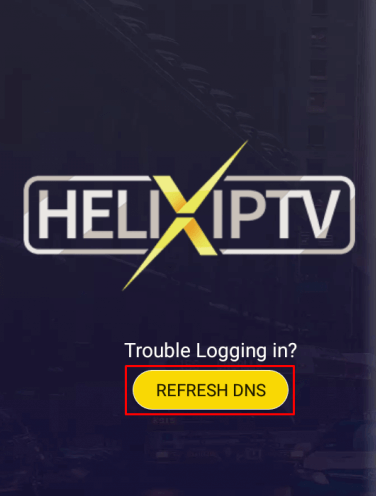 How to Watch Helix IPTV on iOS Devices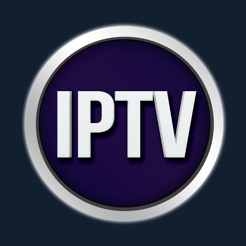 [1] On the iOS device, launch the App Store.
[2] Search for GSE Smart IPTV pro and install it.
[3] Open the GSE Smart IPTV app and click on the top left corner menu.
[4] Tap on Remote Playlists from the menu.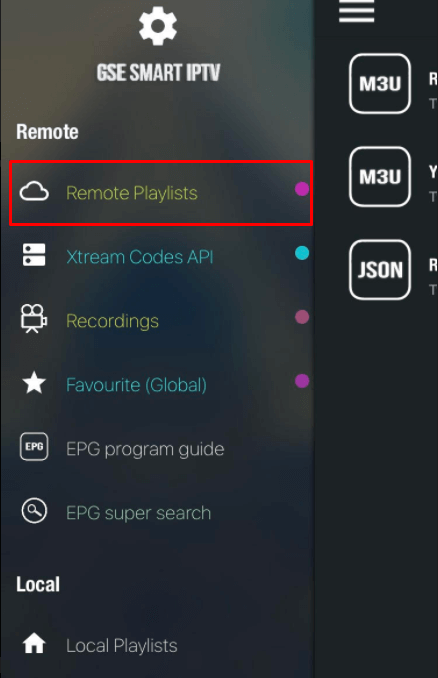 [5] Click on the Add icon (Plus icon) from the top right corner of the remote playlist tab.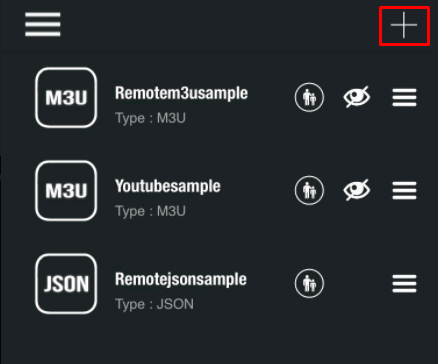 [6] Select Add M3U URL.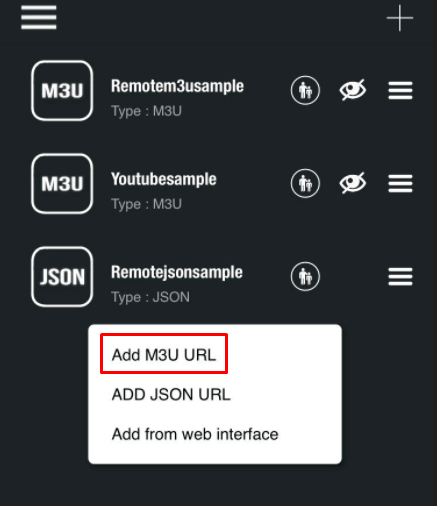 [7] Enter the playlist name (it can be any name of your wish; we name it as Helix).
[8] Also, enter the playlist link you received after signing up for Helix IPTV.
[9] Click Add to add Helix IPTV to your playlist.
[10] Your added playlist will be listed in the remote playlist.
[11] Click on Helix from the playlist.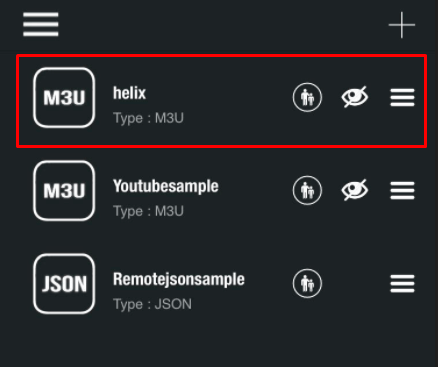 [12] Now, you can stream all the available channels from the playlist.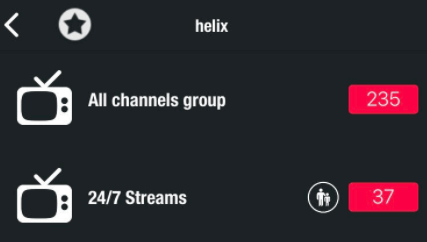 Stream Helix IPTV using VLC player
The VLC media player is a video streaming application that can be used to watch Helix IPTV on PC (Windows, macOS, Linux), Android, and iOS.
[1] Open VLC media player on your smartphone or PC.
[2] Select Network stream in the respective devices as follows
Android: VLC menu >> Stream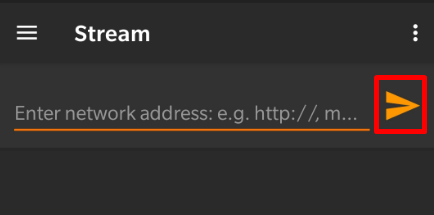 iOS: Network tab >> Open Network stream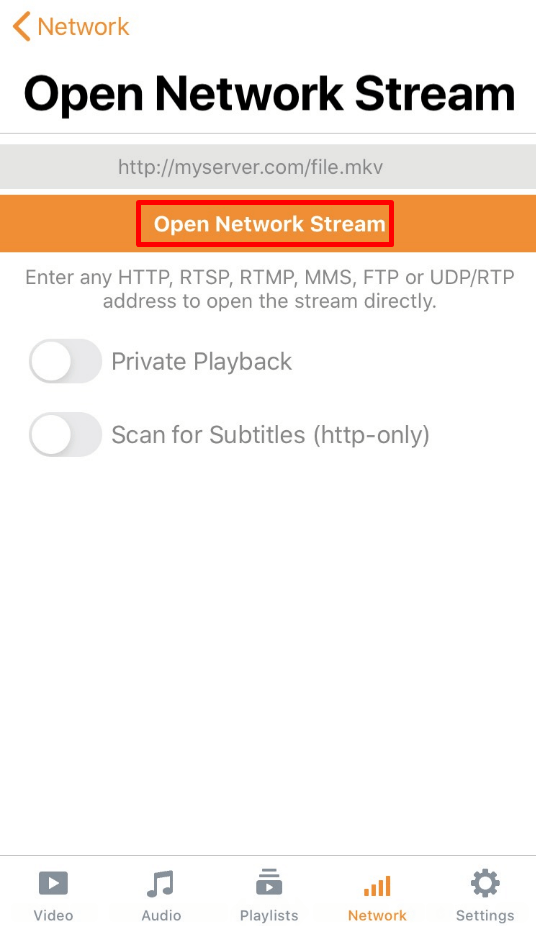 PC: Media >> Open Network stream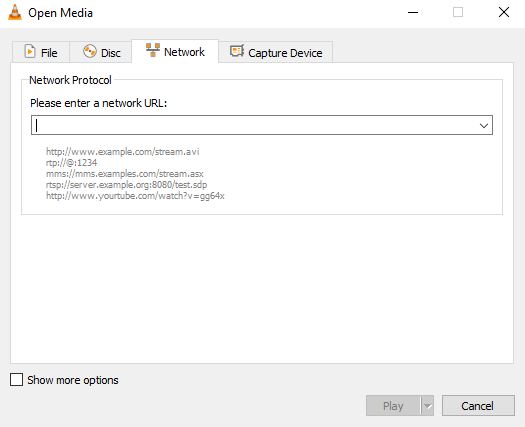 [3] Enter the given playlist URL that you got from Helix IPTV.
[4] Click on Play to start streaming on the VLC player.
How to Install Helix IPTV on Amazon FireStick
[1] Make sure you have enabled Apps from Unknown sources on your firestick device. If not, follow the steps below.
Open Settings from your home screen.
Select My Fire TV.
Click on the Developer options and select Apps from unknown sources.
Select Turn On when the pop up appears to enable Apps from Unknown Sources.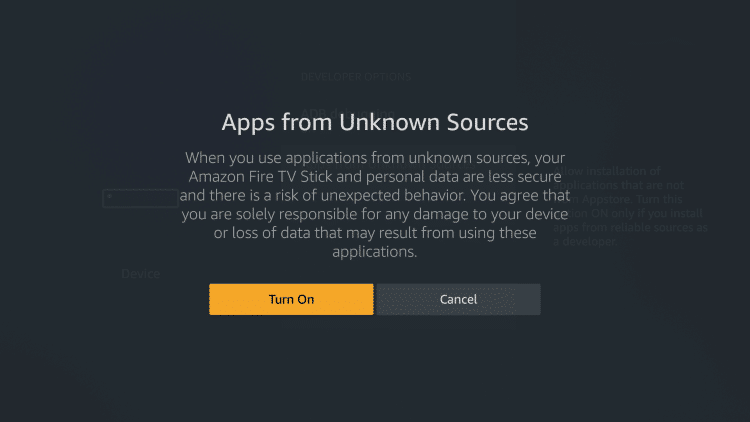 [2] Open the Downloader App from your Apps list. If not available, follow the steps below.
Go to the search icon on the Home screen.
Enter as Downloader in the search bar.
Click on Get to download and install the Downloader app on your Fire TV.
[3] Enter the URL: https://bit.ly/3kUe6S5 in the Downloader.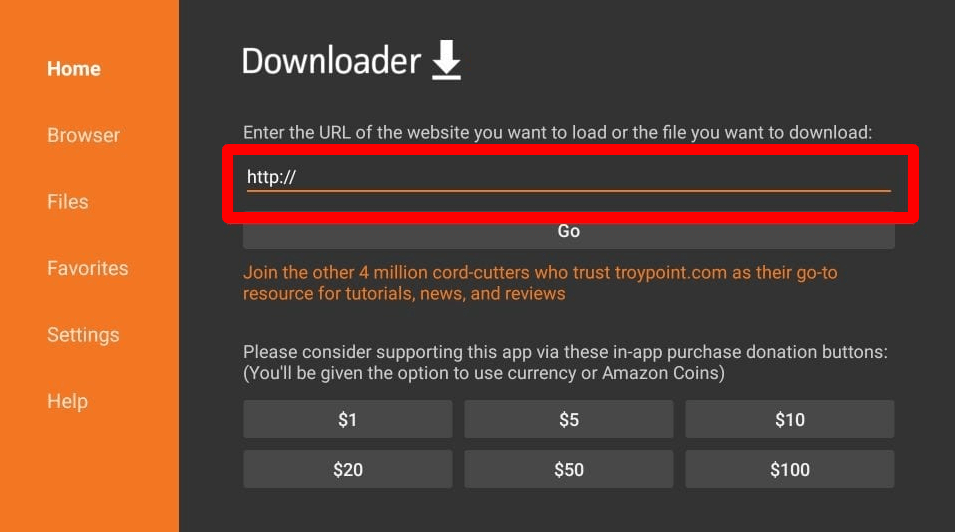 [4] Click Go to download and install the Helix IPTV app on Fire TV.
[5] Once the App is installed, Open it from the Apps list.
[6] Open Helix IPTV and enter the login credentials to start watching all your favorite channels.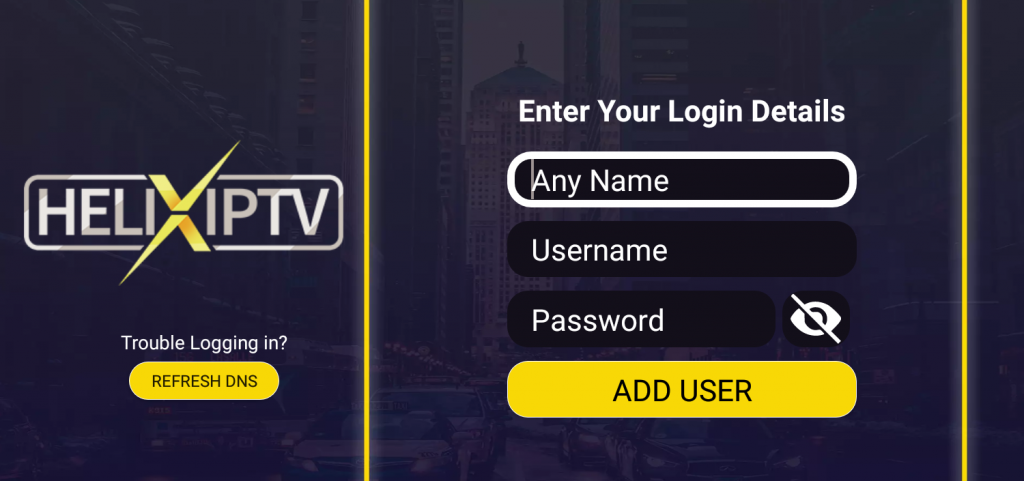 How to Request for Refund in Helix TV
If the service you purchased is unsatisfactory, then you can ask for a refund.
[1] Open any browser on your Desktop/Smartphone.
[2] Enter or paste the URL: https://helixhost.org/submitticket.php?step=2&deptid=1 in the search bar.
[3] Fill in the asked details and the reason for a refund with attachment regarding the reason.
[4] At last, click on Submit.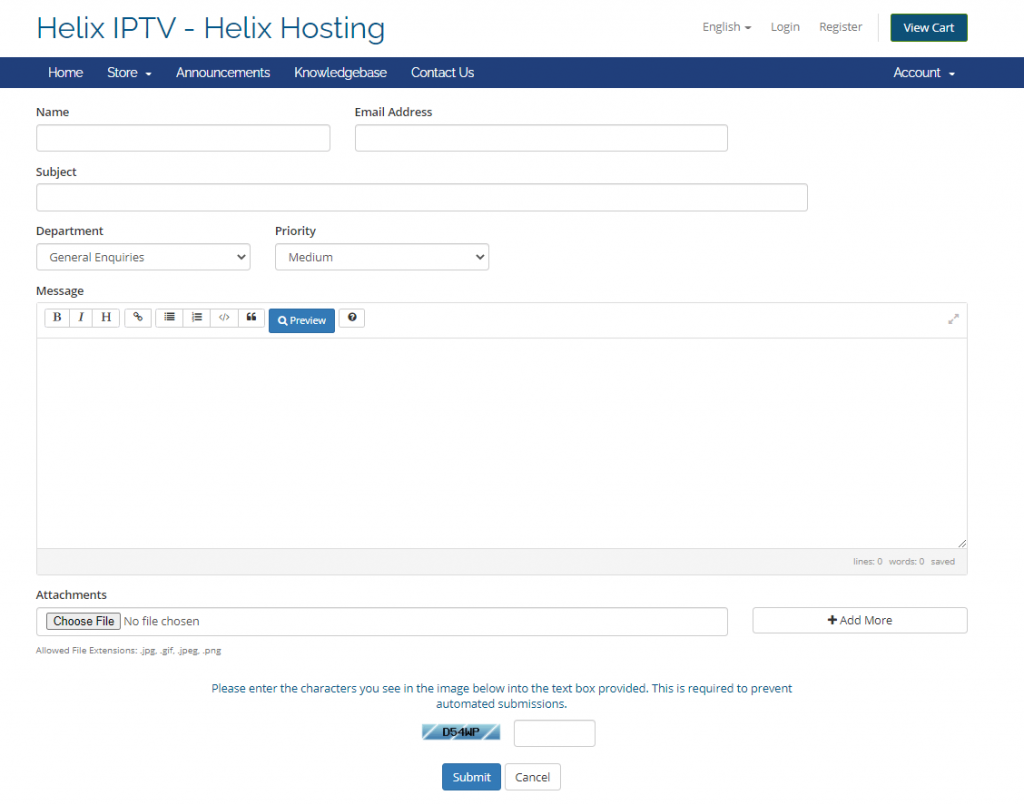 Note: For purchases within 7 or 15 days (according to your plan), submitting the request form is eligible to get a complete refund. Other requests for the refund applied after the end of time will be returned partially depending upon the usage.
Opinion
As much as the features, it also has its risk factor. Always use Helix IPTV with a VPN to avoid any information leakage. Use Helix IPTV on your own risk. If you have doubts on Helix TV, make use of the comment section below. For more IPTV related articles, explore iptvplayers.com.