Progo IPTV is an online streaming IPTV service that provides you with live channels, movies, TV shows, VOD, etc. Compared to the traditional cable TV service, Progo TV is far better as there is no setup fee, and the activation time is less than cable TV. It also has its own setup box with all Progo IPTV apps preloaded. Progo TV IPTV is almost available on all commonly used devices. Let's see how to sign up, install, and access Progo IPTV on all your devices with a step-by-step process in the article below.
ProgoTV IPTV Features
The channels are classified under sports, news, entertainment, PPV, etc.
There are more than 7000 channels available with this IPTV service.
It supports local US channels and works with IPTV players.
Server stability is about 99.95%, so there is no more freeze screen or shuttering.
It provides live chat support with 24/7 service.
Supports on all major and most popularly used devices.
The users can access EPG, and it supports M3U URL.
There is support for external video players.
Why Use a VPN with Progo TV?
You can avoid ISPs from tracking and monitoring your online activity with a VPN while using any IPTV service. It helps your browse anonymously without any trouble. Progo TV has its own Progotv VPN app for Android devices. Nord VPN is one of the best VPNs available in the market for other devices, which is fast, secure, and easy to use.
How to Sign Up for Progo TV IPTV
[1] Open a browser on your PC or smartphone.
[2] Visit the site: https://progotv.com/billing/cart.php?gid=2 from your browser.
[3] Select your plan from the available list and click on Order Now.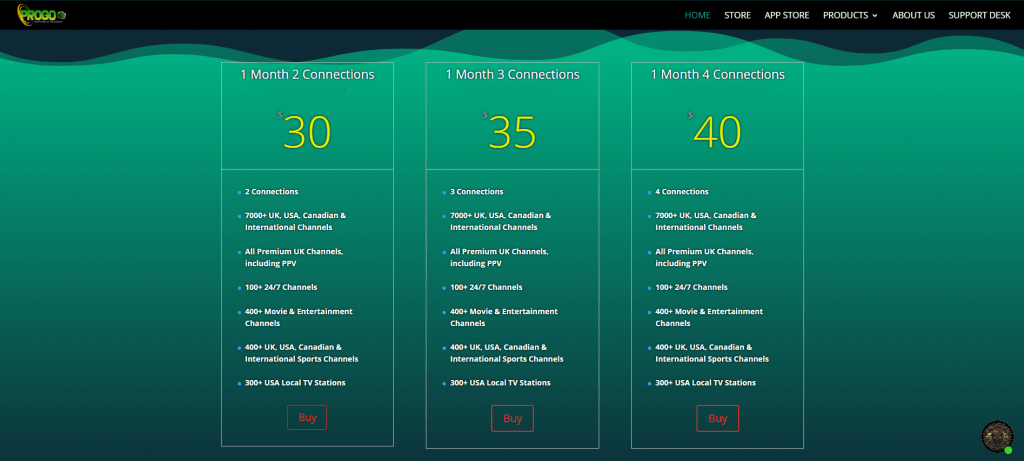 Progo TV IPTV Pricing
2 connections – $30 per month
3 connections – $35 per month
4 connections – $40 per month
All the plans have 7000+ channels, 400+ movies, and 100+ 24/7 channels. Progo TV Android box users can have one month of free access to the ProgoTV IPTV service.
[4] Now, see your plan description and click on continue to proceed further.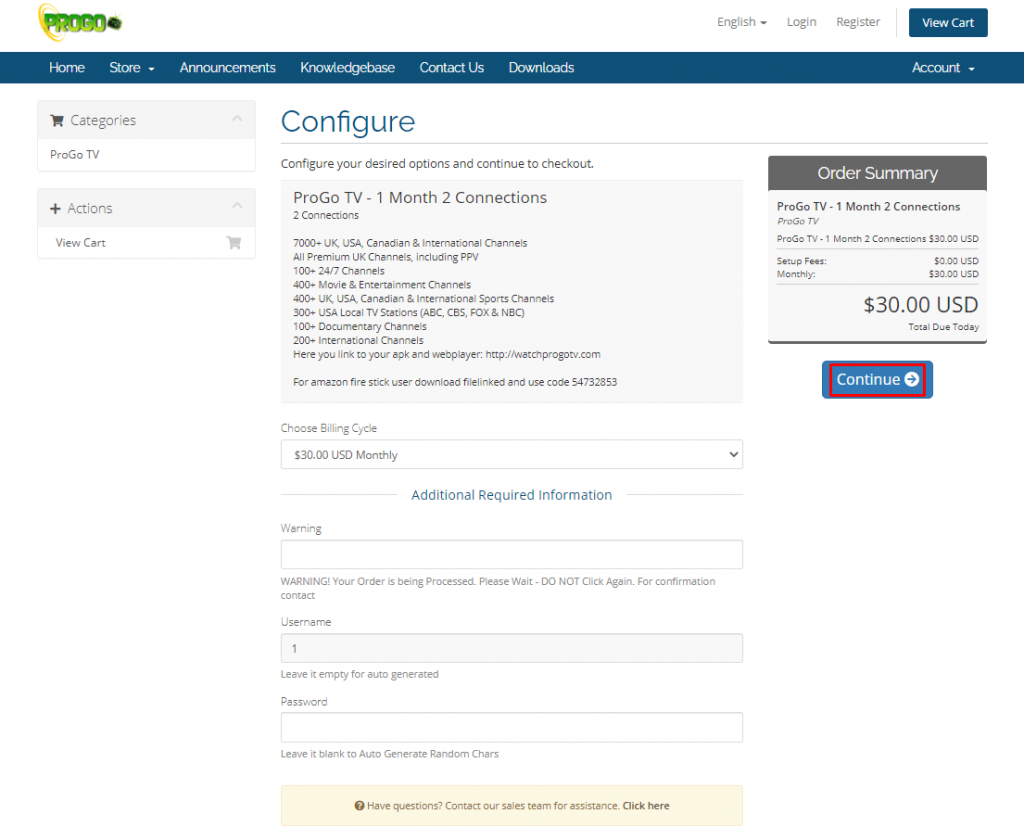 [5] Review your plan and click on Checkout to continue.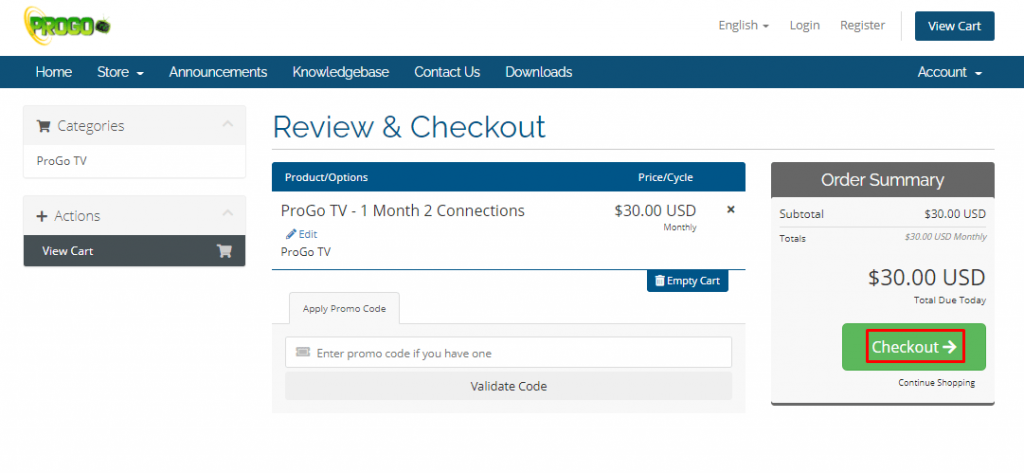 [6] Now, enter your personal information, billing address, account security password, and credit card details for payment.
[7] Once the required details are filled in, click on Complete Order.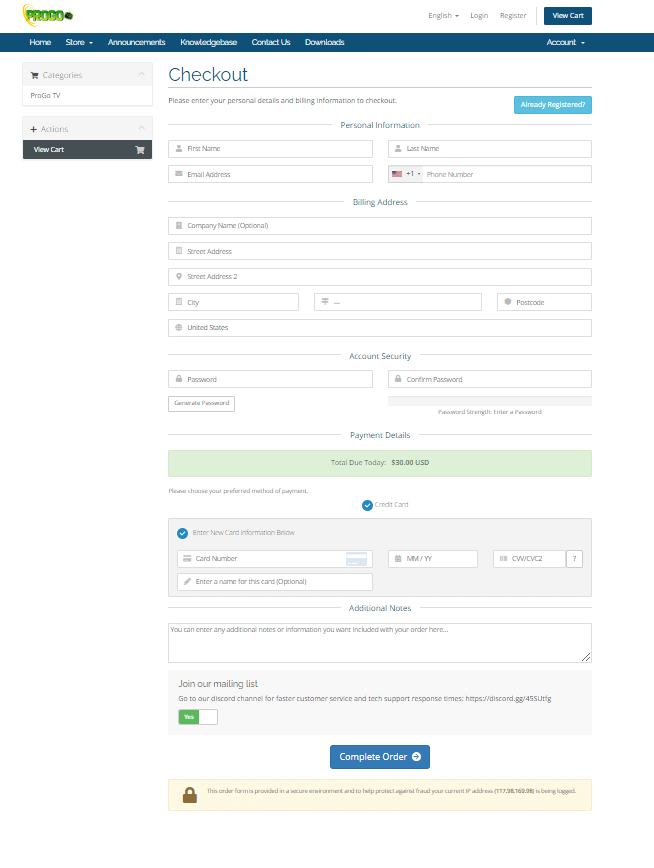 [8] Now, your order is completed, and you will receive a mail with your username and password.
Note: Keep the mail from Progo IPTV with email and password safe to avoid being misused.
Progo TV IPTV Channel list
4000+ Channels (mostly International and English channels from the US, UK, and Cannada)
400+ movies (Available in almost all categories)
300+ USA Local TV Network (including ABC, CBS, FOX & NBC)
100+ Documentary Channels
50+ Music Channels
200+ International Channels
Premium Sports package (includes NBA,NFL,MLB,NHL,FIFA)
100+ 24/7 channels
Pay Per View (PPV) channels and movies
How to Install Progo TV IPTV on Android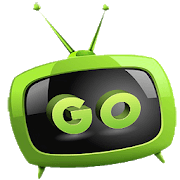 [1] On your Android smartphone, open the Play Store app.
[2] Search for ProgoTV black using the search bar.
[3] Download and install the ProgoTV app from the Play Store.
[4] Once the app is downloaded, launch it on your Android device.
[5] Enter your username and password provided during sign-up.
[6] Click on Sign In. Now, enjoy watching all your favorite channels, movies, and many more on Progo IPTV.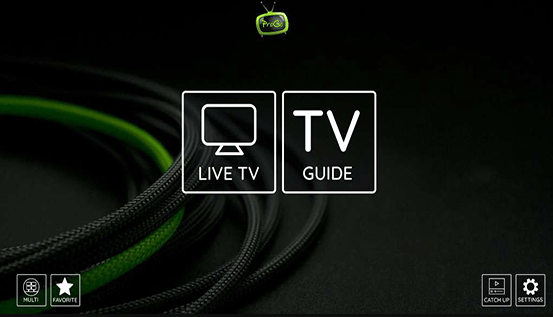 How to Watch Progo TV IPTV on iOS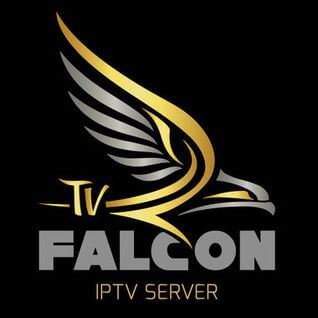 [1] Launch Apple's App Store on your iOS device.
[2] Search for Falcon IPTV pro by tapping the search icon below.
[3] Tap on the Get button to download and install the IPTV app.
[4] Once the app is downloaded, open it.
[5] Enter your Progo IPTV username and password provided during the signup process.
[6] Also, add the URL: progotvwatch.ddns.net in the URL field.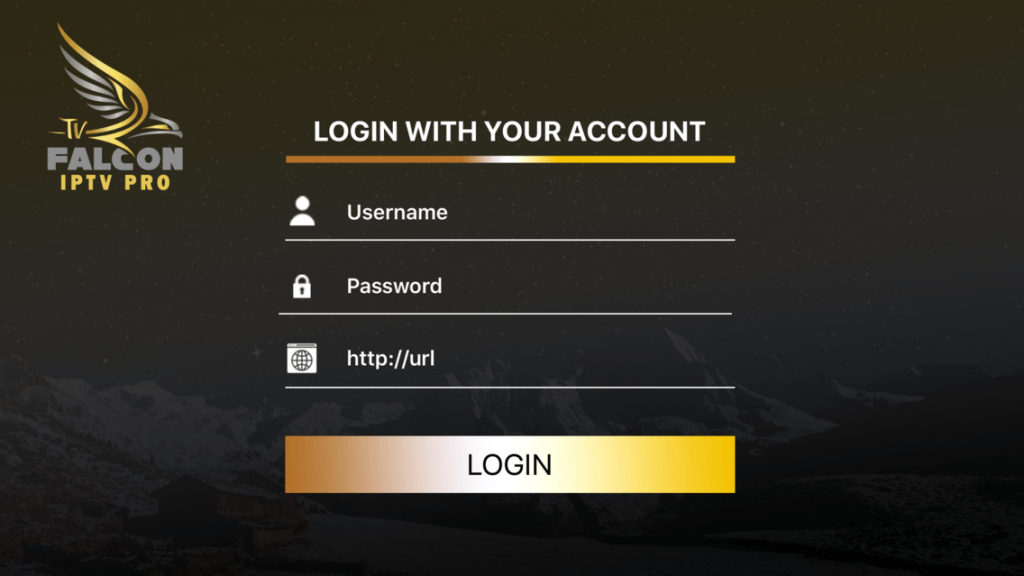 [7] Now, click on Login to start streaming all your favorite channels, movies, etc., on ProgoTV.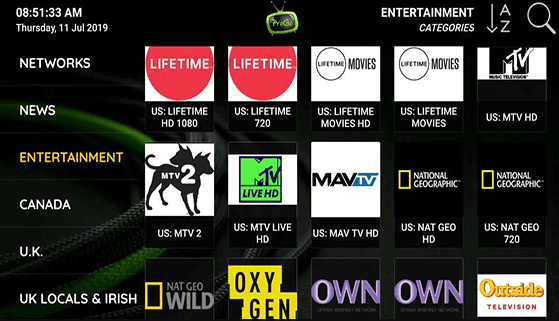 How to Watch Progo TV on PC via Browser
[1] Open Chrome or any browser on your PC / Laptop.
[2] Enter the URL: http://watchprogotv.com/ in the search box.
[3] You will be directed to the Progo TV Web player.
[4] Enter the Progo TV username and password to log in.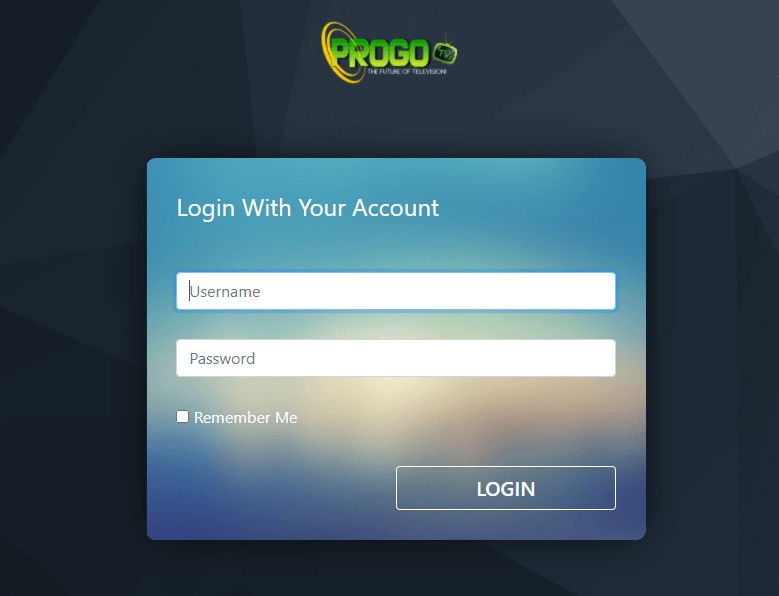 [5] Check on Remember me (if required) to save your login credentials for instant future login.
[6] Now, click on Login to stream your favorite channel on Progo TV IPTV
How to Install Progo TV IPTV on Firestick
Install Downloader
[1] Click on the Find menu to select the Search tile from the home page of Firestick.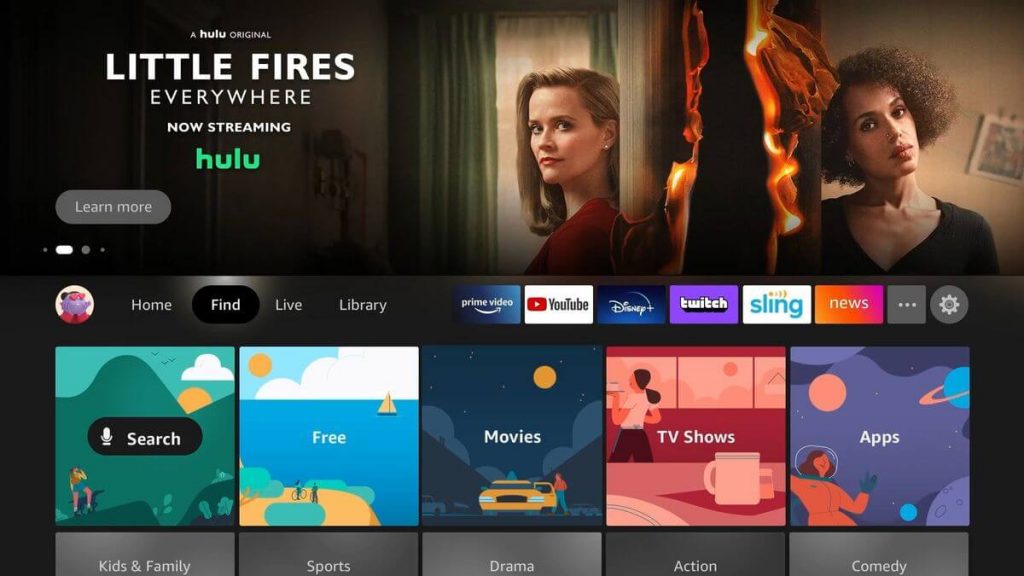 [2] Search for the Downloader app using the search bar.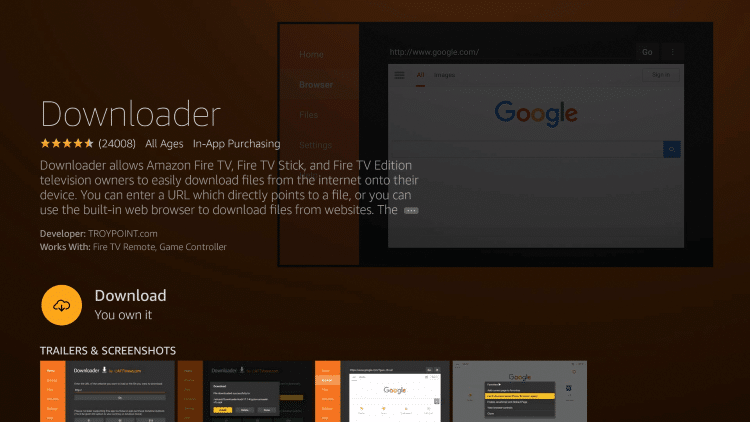 [3] Click the Download or Get icon to download the app.
Enable Unknown Apps
[1] Turn on your Fire TV Stick.
[2] Click on the Find menu to select Settings from the home screen.
[3] Select My Fire TV from the menu.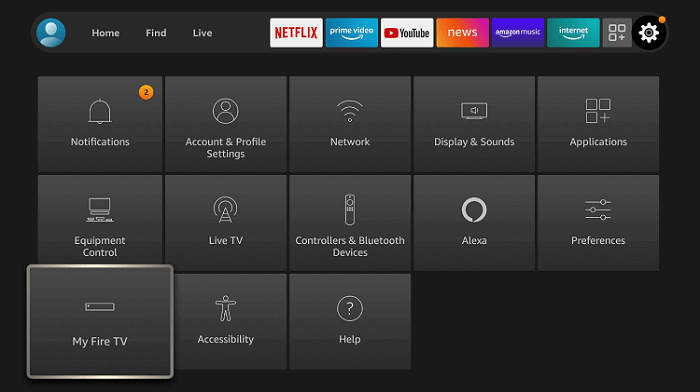 [4] Then, select Developer options from the list.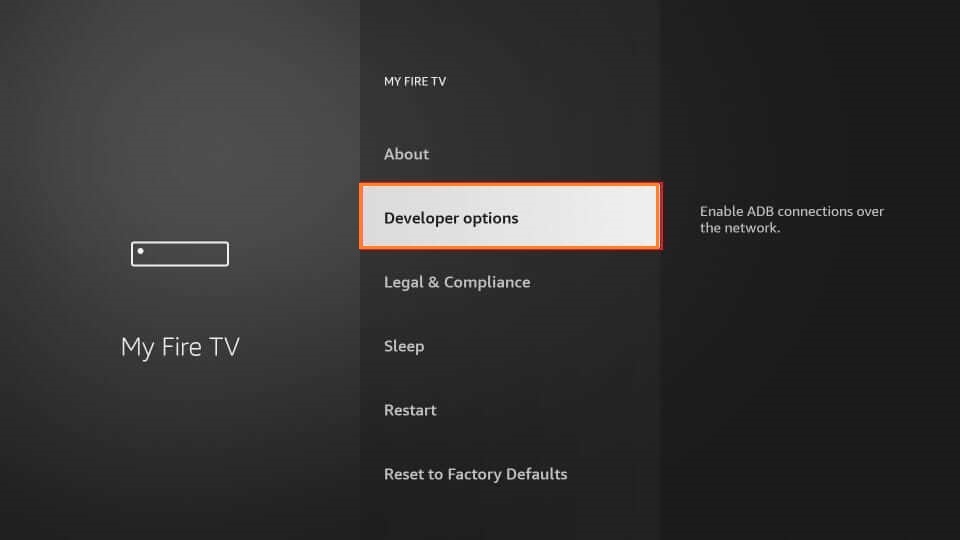 [5] Under developer options, select Install Unknown Apps.
[6] Highlight Downloader and click Turn On.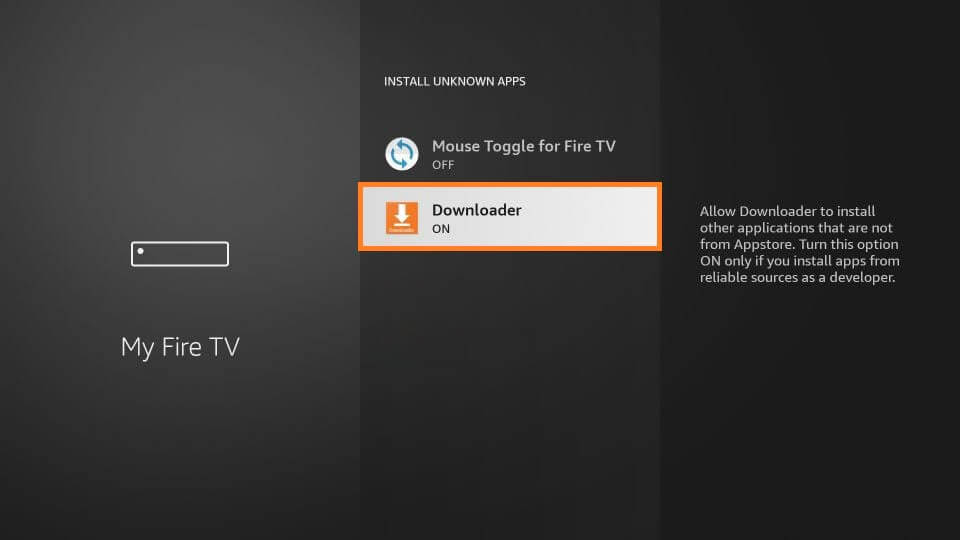 [7] Go back to the home screen by pressing the home button on your Firestick remote.
Install Progo TV
[1] Launch the Downloader App, enter/paste the ProGOTV apk URL.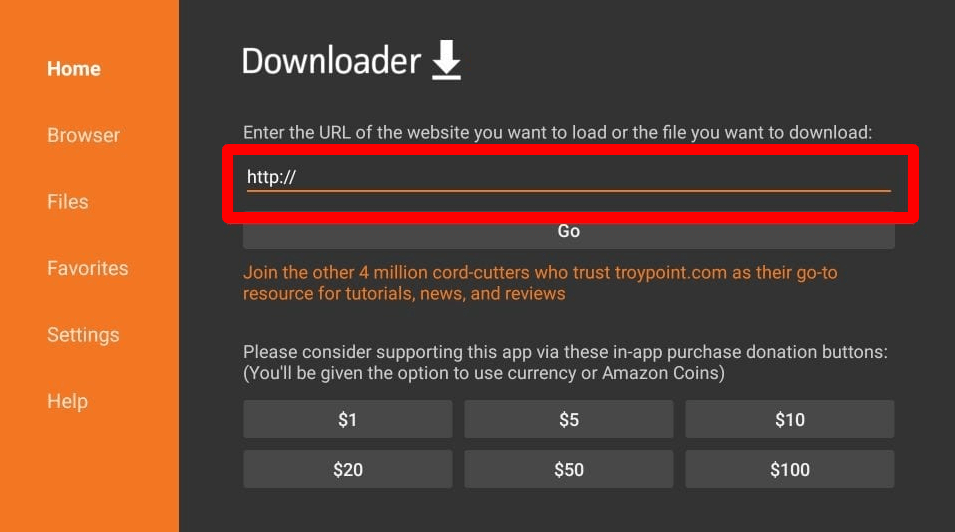 [13] Click on Go to start downloading the Progo TV apk.
[14] Once the apk is downloaded, click on Install.
[15] After installation, select Open to launch the Progo TV app on your Fire TV.
[16] Enter your username and password provided during the Progo IPTV signup process.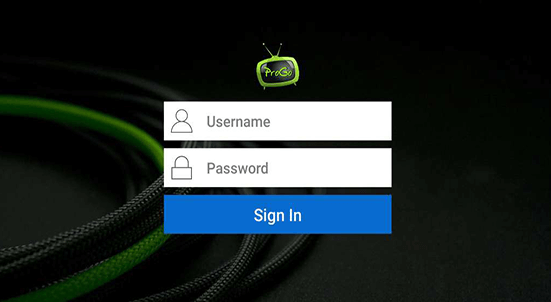 [17] Click on sign in and start watching all your favorite movies and channels on Progo TV IPTV.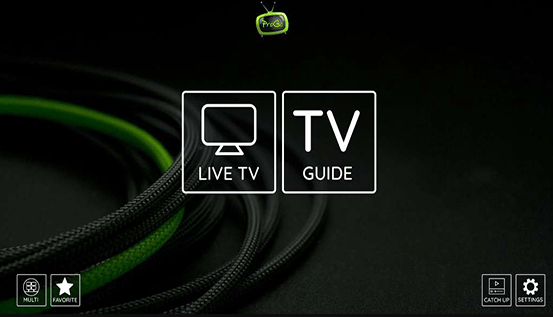 Progo TV Customer Support
[1] Visit the Progo TV official site on a web browser.
[2] Click on Help Desk from the top right corner of the screen.

[3] Select the Connect button to connect with the Progo TV discord server.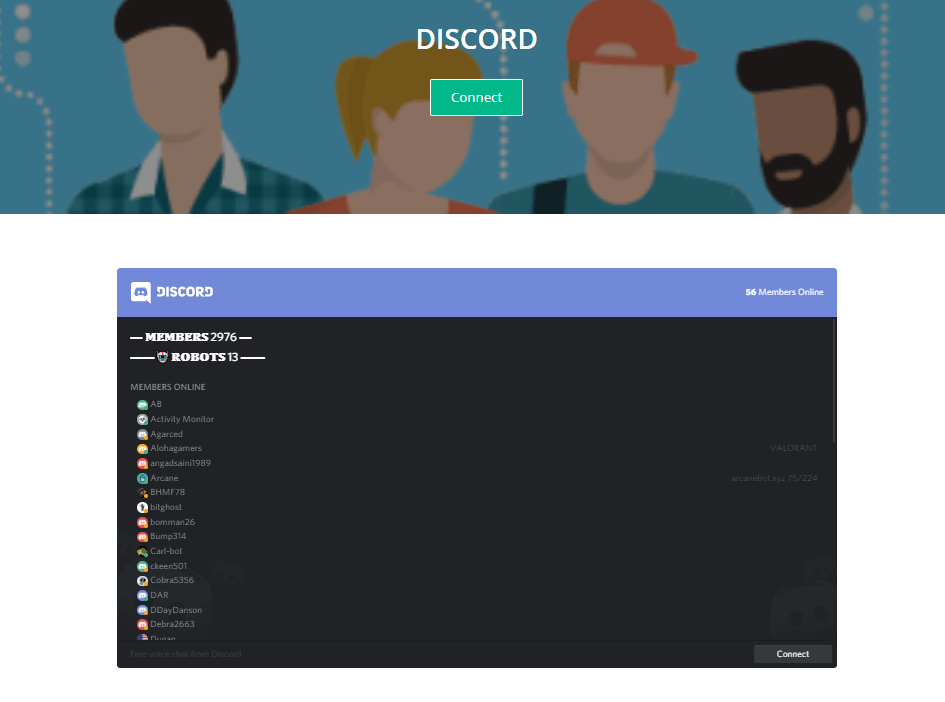 [4] Now, create an account by entering the username and clicking Continue (if already logged in, you need to click on Accept invite).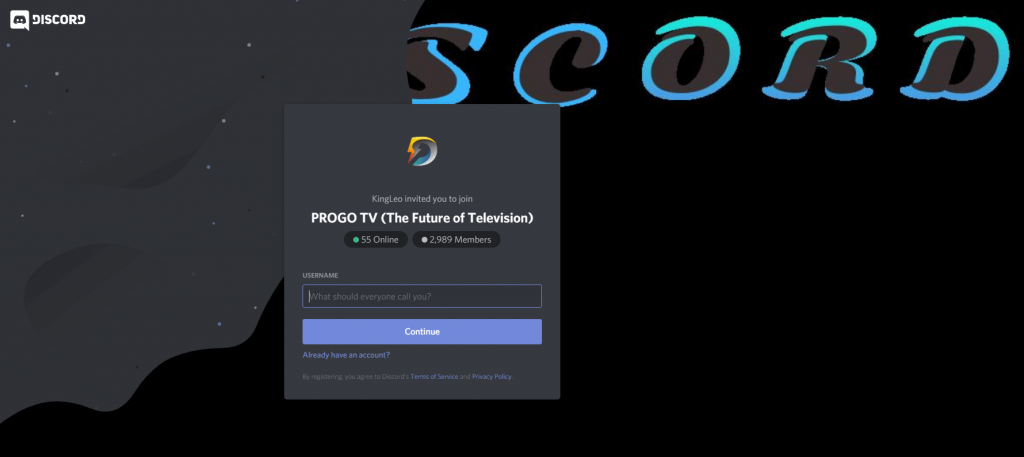 [5] Enter your Date of Birth and click on Done to verify your age to enter into the Progo TV discord server.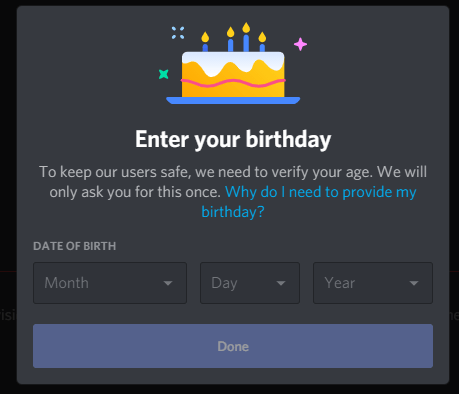 [6] Under the Progo TV panel, select unlock server.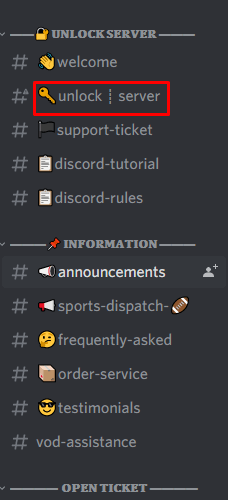 [7] Click on the required icon for subscriber/reseller/affiliated access.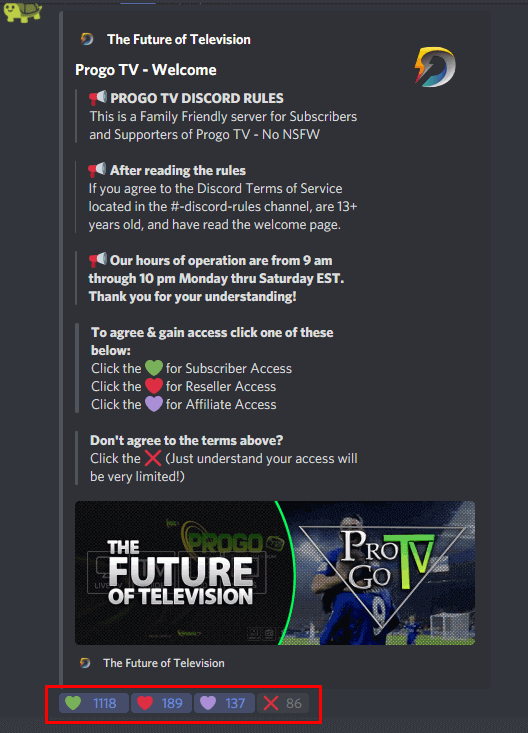 [8] When you get the access, chat or look for all the information related to Progo IPTV like tips and tricks, setup guides for all available devices, billing, and accounts, etc.

Opinion
As Progo IPTV provides many more features than other IPTVs and cable TV providers, it will be worth giving it a try. Moreover, you will find access to most of the entertainment titles under one roof. For more similar experiences, you can try out Apollo Group IPTV and Blerd Vision IPTV.
Frequently Asked Questions
Is ProgoTV IPTV legal?
It is difficult to find if ProgoTV IPTV service is legal or not.
Is ProgoTV IPTV shut down?
No. The IPTV service isn't shut down. As of April 6, 2022, its official website has been seized.
Is ProgoTV IPTV down?
Since it is an unverified IPTV provider, you might sometimes find its server down.