The entertainment stream has been evolved gradually to a great height with the launch of IPTV services. With IPTV, you can be able to stream all kinds of entertainment content like Movies, TV Shows, Series, and Live TV from your home. All you need is a good internet connection to access it anywhere around the world. IPTVs are available as an application and set-top boxes. Let's see about Noor IPTV set-top box.
Noor IPTV is a set-top IPTV service that offers 380+ Live TV channels. Most of the content available in the set-top box is Arabic channels. To watch content from IPTV set-top box, all you need to do is connect the set-top box to your TV and start streaming. Unlike Broadcasting Hut IPTV, there is no application available in the IPTV. The set-top box is the only way to stream Noor IPTV content.
How to Buy Noor IPTV Set-top Box
Go to Noor IPTV's official website on your smartphone or PC. Under the product section, select the IPTV set box and add it to your cart. Enter your address and other required details in the respective fields. Make your payment via PayPal. Once the payment is done, the set-top box will be delivered within a week. You can also buy the set-top on Amazon and Alibaba.
Get a VPN for IPTV Set-top Box
When using IPTV set-top boxes, there is no guarantee that your personal information is exposed or not. To avoid the risk, we suggest you use a VPN. With VPN, you can stream IPTV videos without exposing any of your personal information. Get premium VPN services like CyberGhost VPN or ExpressVPN. These VPNs can be installed on any IPTV set-top box with ease.
How to Sign Up for Noor IPTV Set Top Box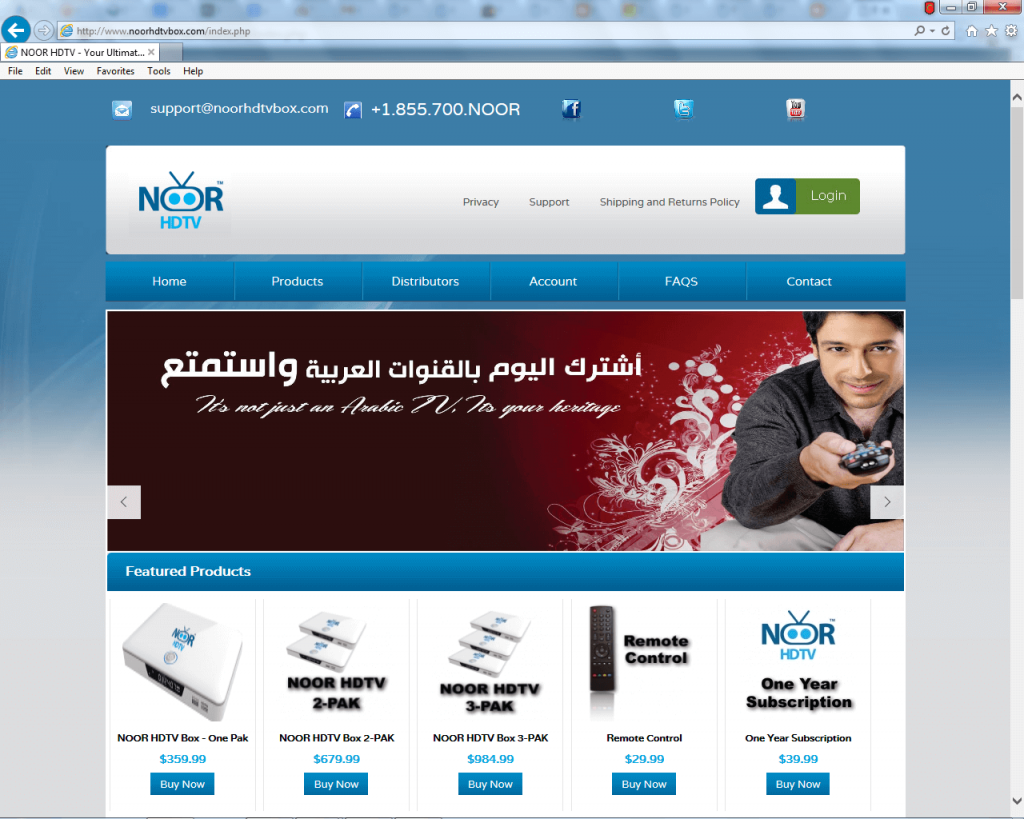 Once the set-top box is purchased, it comes with a yearly subscription plan or more than that based on the plan you choose. If the subscription is over, then you can renew the plan by going into the official website and updating the plan. Making the respective payment to continue streaming on Noor IPTV.
How to Setup Noor IPTV Set-top Box
[1] Connect the set-top box to the HDMI port and the other end to the TV screen.
[2] After the connection, switch on the power.
[3] On your TV, change the Input mode to HDMI port.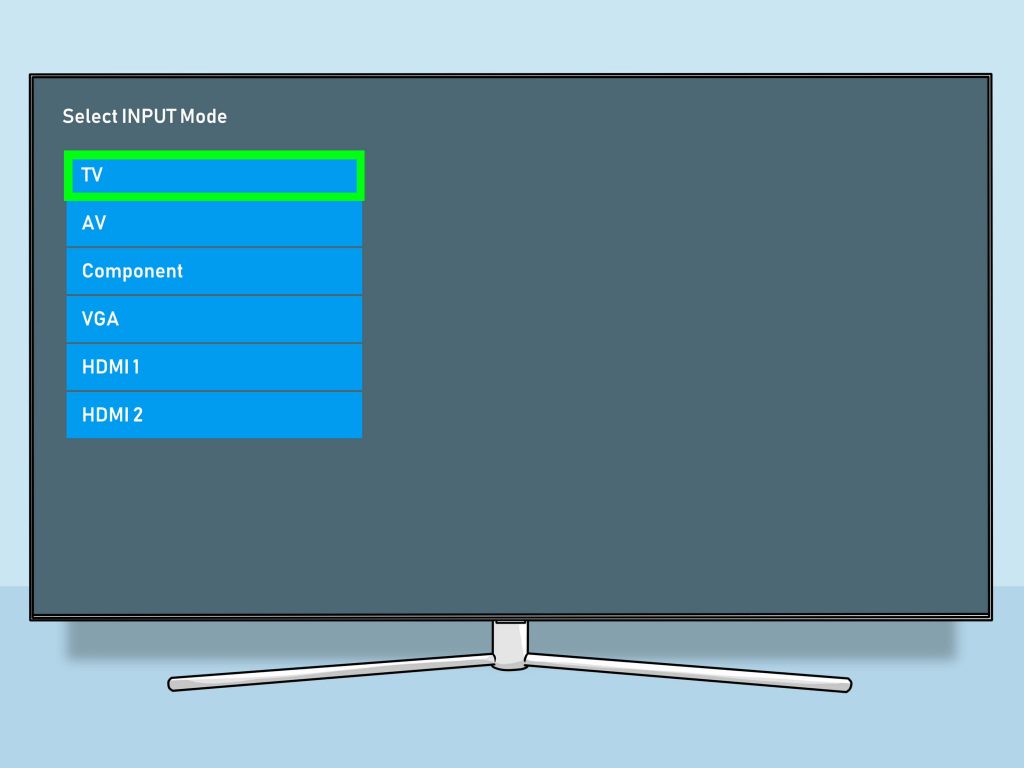 [4] Now, you get the Noor IPTV home screen.
[5] Here, you can navigate among the Arabic channels and stream anything you wish.
Noor IPTV Set-top Box Details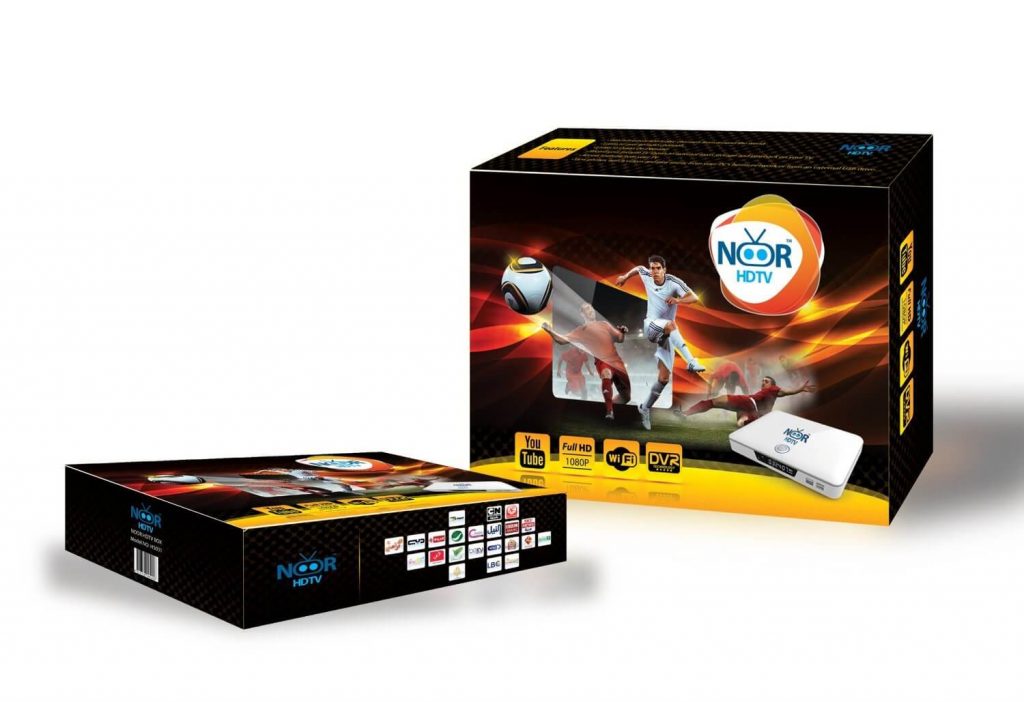 Product Dimensions – 20.32 x 10.16 x 15.24 cm
Weight – 680.39 Grams
Manufacturer – NOOR HDTV
ASIN – B00E7DP2D6
Item model number – IPN201
Manufacturer – NOOR HDTV
Customer Support
If you are into any trouble or any issue with Noor IPTV service, then they offer excellent customer care support for all your issues. You can contact them via voice using the phone number: +1.855.700. Also, you can reach them through email on support@noorhdtvbox.com.
Opinion
With the Noor IPTV set-top box, you can get to stream all the Arabian live TV channels and on-demand content with ease. You can also check out some of the best IPTV Set-Top Boxes. If you have any queries on setting up the IPTV set-top box, let us know in the comments section below.