Nowadays, IPTV services are used by many people than traditional cable TV services. People prefer IPTV service over cable TV due to cost efficiency, no contract required, no installation, and other aspects. Commando IPTV is an IPTV service that offers you over 8800+ channels, movies, catch up, and many more. All this comes at a budget-friendly price, starting at $10 per month. So let's see how to install and access Commando TV IPTV.
Why is VPN necessary for accessing IPTV?
In order to protect your IP address from being tracked or monitored, it is necessary to use a VPN while using any IPTV service on your device. Using a VPN helps you keep all your browsing activity anonymous. Nord VPN is one such VPN that provides fast and secured browsing for any kind of IPTV services.
Available devices
Commando IPTV can be accessed on the following devices, Android, iOS, Android Box TV, Nvidia Shield, Amazon Fire TV & Stick, Apple TV, Samsung and LG Smart TV, Playstation 4, VLC media player, and Web Player.
How to Sign up for Commando TV IPTV
[1] Launch a browser of your choice on the PC or Smartphone.
[2] Visit https://commandotv.com/cart on your browser.
[3] Select your plan from the list and click on Order Now.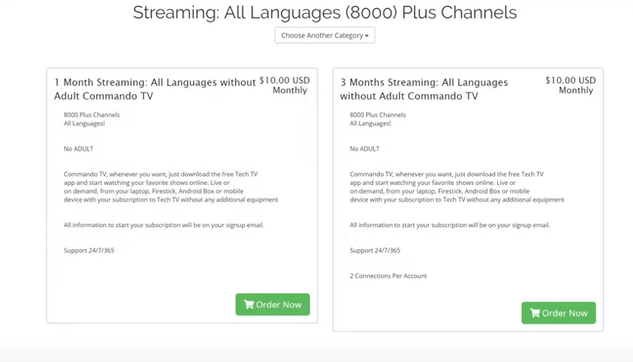 [4] Fill all the required fields like email id, names, and password.
[5] Once all the details are entered, complete your payment via Paypal.
[6] After payment, you will receive a mail from Commando IPTV with username, password, m3u URL, and setup guide.
Note: Make sure to secure the mail to avoid being misused.
How to Install Commando TV IPTV on Android Devices
[1] Enter the URL: http://get.commandotv.com/ on your browser.
[2] Click on Go to start downloading Commando IPTV apk on your device.
[3] Once the apk is downloaded, install it on your Android device.
[4] After installation, open the IPTV app.
[5] Enter the username and Password provided while signing up.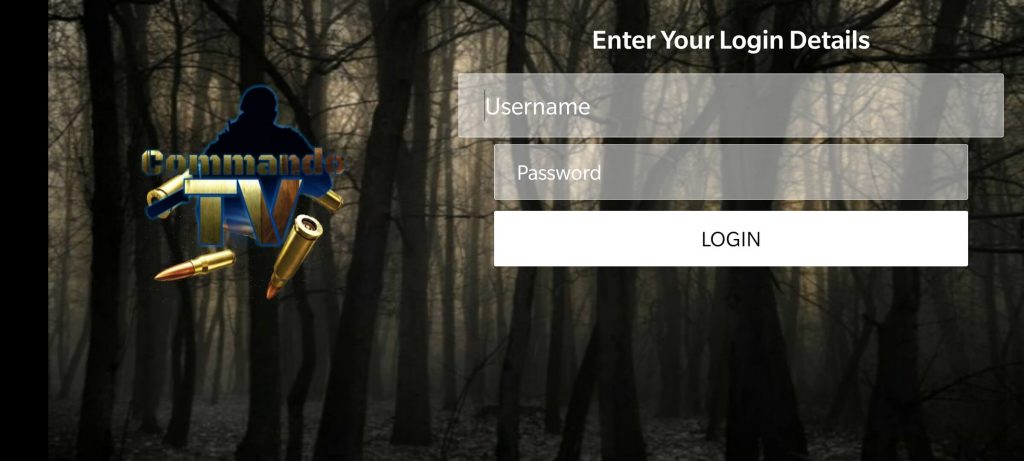 [6] Tap on Login to enter Commando IPTV.
[7] That's it. Now, stream all your favorite movies, TV shows, and more on Commando IPTV.
How to Install Commando TV IPTV on iOS – iPhone/iPad
[1] On your iPhone or iPad, launch the App Store.
[2] Download and install GSE Smart IPTV on your iOS device.
[3] Open the app and click the Hamburger icon from the top left corner.
[4] Select Remote Playlists from the options.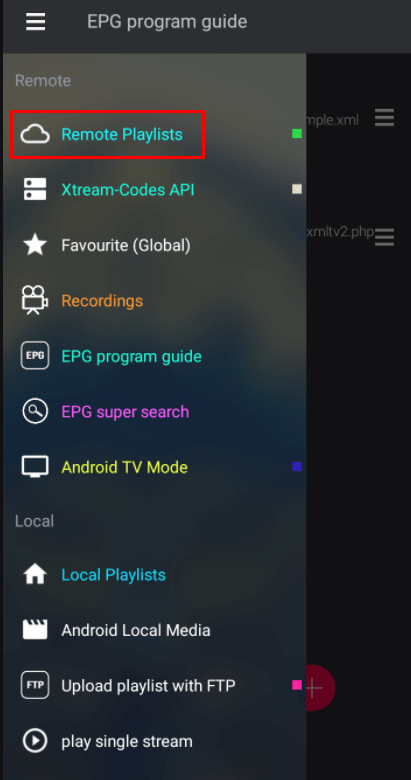 [5] Make a click on the Plus icon at the bottom right corner.

[6] Select Add M3U URL from the pop-up.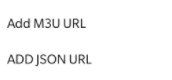 [7] Enter the Playlist name and link, and then tap on Add.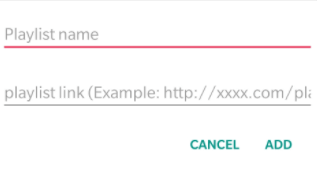 [8] Your playlist will be created successfully.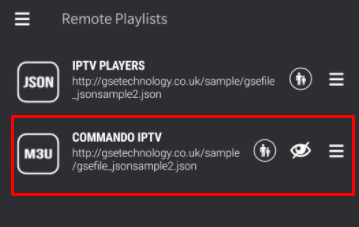 [9] Now, Click on your playlist and watch all the channels and shows on Commando IPTV.
Commando IPTV – Web Player
[1] On the Windows or Mac PC, open any web browser.
[2] Visit the Commando IPTV web player site (URL: http://webplayer.commandotv.com/).
[3] Enter your username and password that you received via email during sign up.
[4] Check the Remember me box to save your login info for future purposes (optional).
[5] Now, click on Login and start streaming all available movies and TV shows on Commando TV IPTV.
How to Install Commando IPTV on Firestick
[1] Turn on your Fire TV device and click the Search icon from the top right corner of the screen.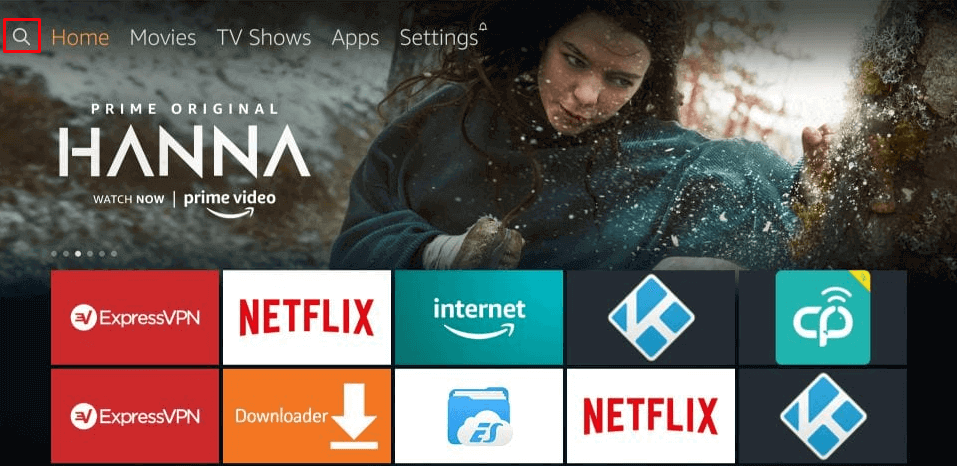 [2] Search for Downloader in the Amazon App store.
[3] Select the Download/Get icon to download and install the app on your Firestick.
[4] Before opening the Downloader app, get back to the home screen.
[5] Select Settings from the top menu.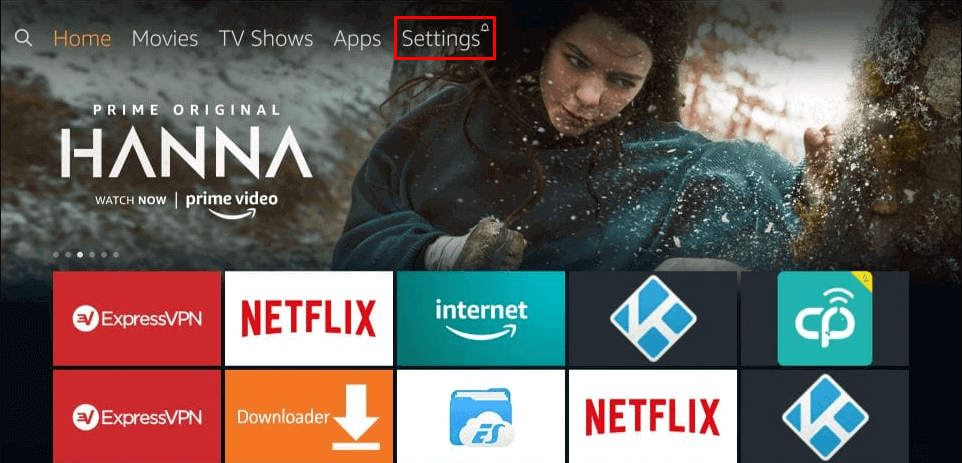 [6] Under Settings, select My Fire TV/Device.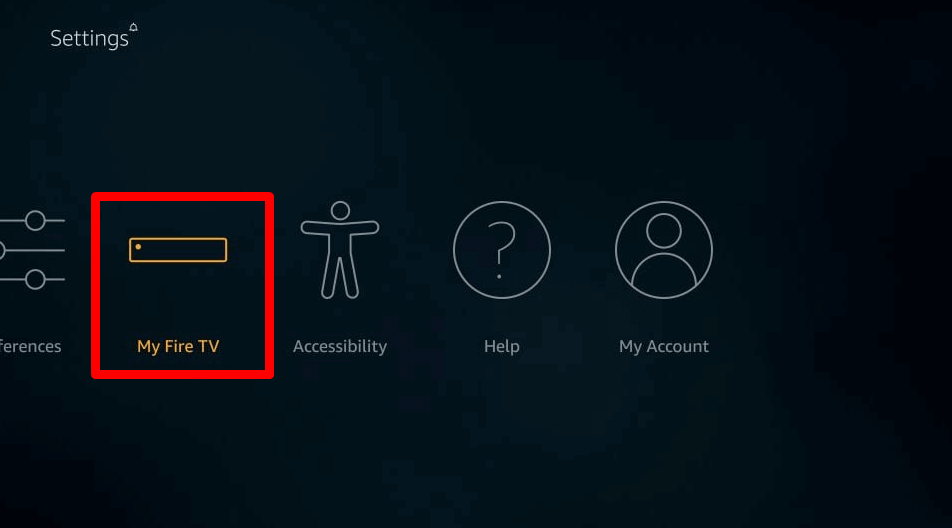 [7] Navigate to Developer options from the device settings.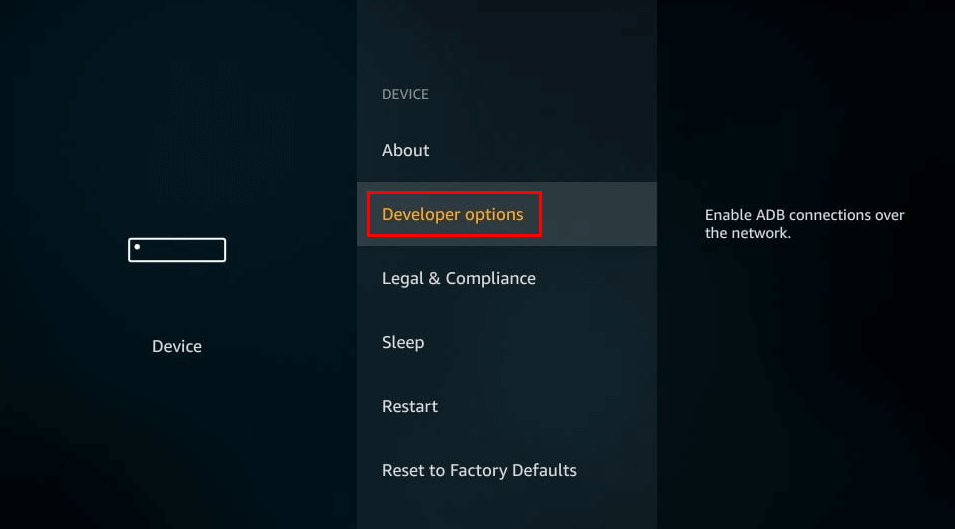 [8] Select Apps from unknown sources.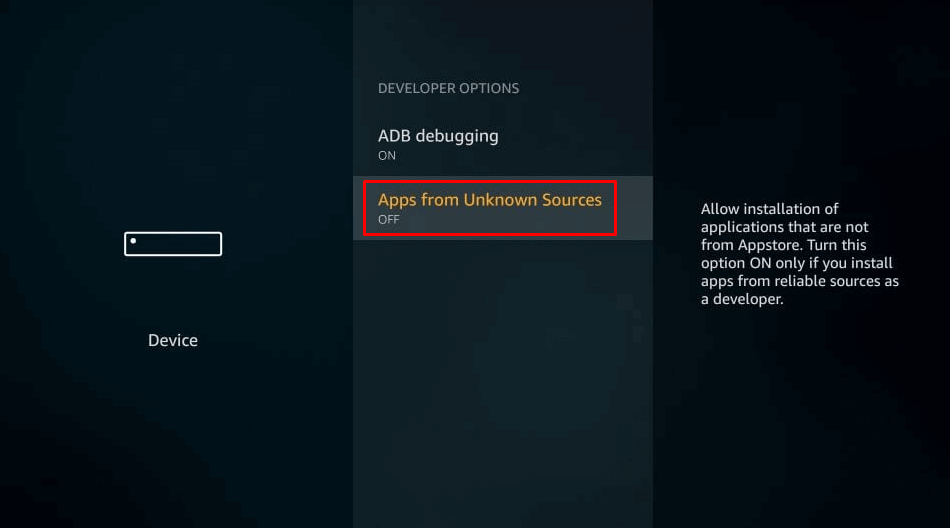 [9] Now, Turn on the Apps from Unknown Sources.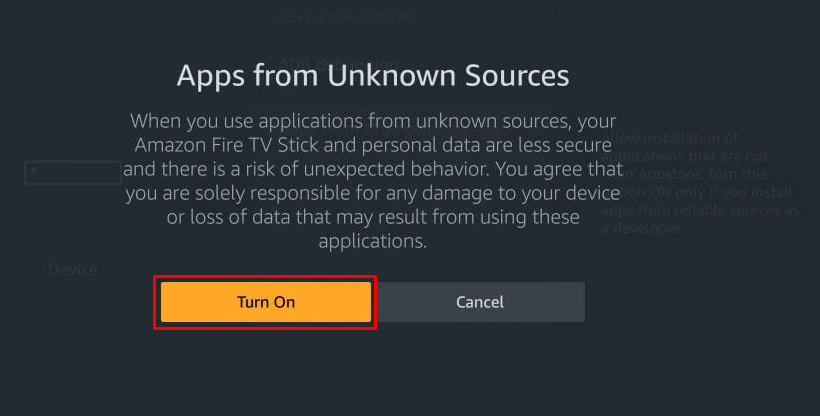 What is the need to turn on Apps from unknown sources? Without turning on Apps from unknown sources, you cannot install or sideload any app on your Firestick device. So it is mandatory whenever you are willing to install an app other than from the Amazon App store.
[10] Now, you can open the Downloader app on your Firestick.
[11] Enter or paste the URL: http://live-tv.biz/commando.apk in the downloader.
[12] Click on Go to download the Commando apk file.
[13] Once the download is completed, install the apk on your device.
[14] Open the Commando TV app.
[15] Type in your username & password provided during the registration process.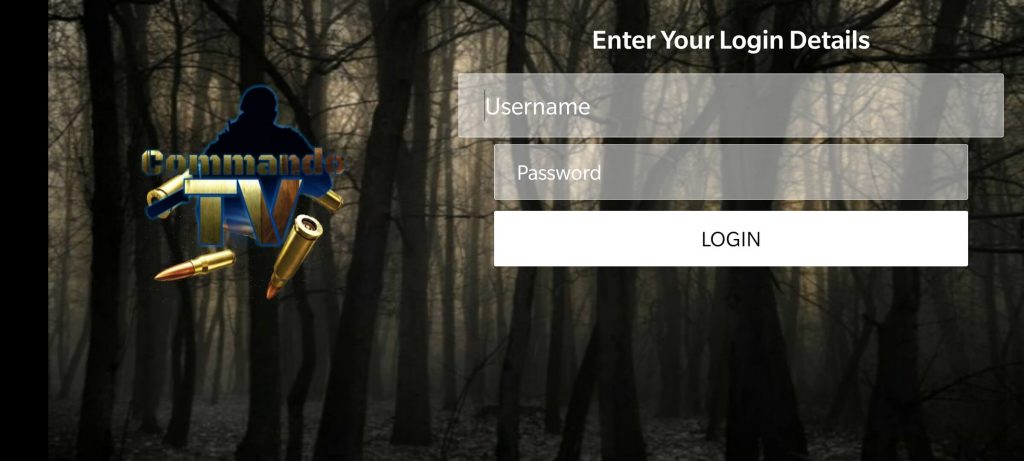 [16] Select Login and start watching all video content on Commando TV IPTV.
How to Watch Commando TV using VLC Player
[1] Download and open the VLC media player on your device.
On Windows and Mac PC
[2] Click on Media from the menu bar.
[3] Select Open Network Stream from the list of options or press Ctrl + N on your keyboard.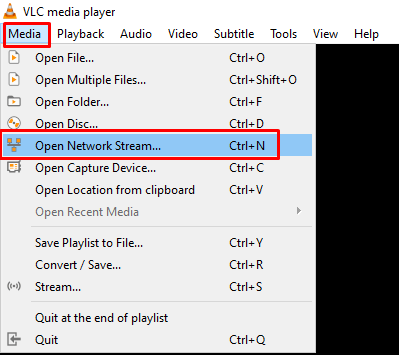 [4] Under the Open Media pop up, select the Network tab.
[5] Under Network, enter the M3U URL to stream.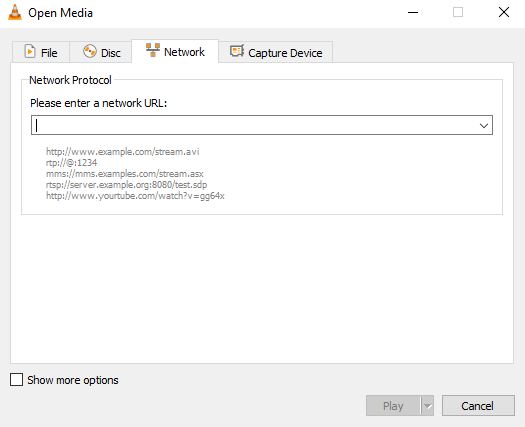 [6] Now, click on the Play icon to start streaming Commando TV.
On Android and iOS Smartphone
[2] Click on the Network stream on your Android/iOS device.
Android: Open VLC menu >> Stream.
iOS: Tap on the Network tab from the panel below >> Open Network stream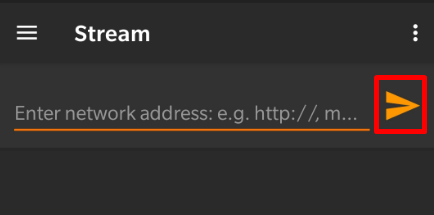 [3] Enter the M3U URL in the URL field.
[4] Click on the Stream icon (Android) \ Open Network Stream (iOS).
[5] Now, you can watch Commando IPTV via VLC media player.
Opinion
As you can see, it is simple to access and watch tons of content via Commando IPTV. There is no money spent other than the subscription, which makes it more likable than the cable TV service. If you have any queries accessing Commando IPTV, make use of the comments section below. For more IPTV guides and updates, explore iptvplayers.com.