RightOn IPTV is one of the IPTV services with which you can stream movies, TV shows, sports, and many more globally. It has content in various categories and genres like kids, music, movies, sports, religion, news, etc. RightOn IPTV is a budget-friendly IPTV that features more than 800 channels in different languages, including French. Most of the channels are of high quality, and you can access them on all the popular devices. So let's see how to sign up and install RightOn IPTV on your device.
Why Use a VPN with IPTV?
While using any kind of IPTV service, it is better to use a VPN to prevent your IP address from being exposed publicly. VPN provides a new IP address of any other server, and you can browse anonymously online. While the VPN is active, no one can be able to track or monitor your device. Nord VPN is one such VPN that provides great service with a fast and secure internet connection.
How to Sign up for RightOn IPTV
[1] From your PC or Smartphone browser, visit the RightOn IPTV official site.
[2] Choose any plan from the list and click on Buy Now.
Pricing
Free trial – $0
1 month – $24
3 months – $59
[3] Enter your name, email address, billing address, and password.
[4] Apply any coupon code or gift certificate (optional).
[5] Check the agree box of terms and conditions, and click on Next to make your payment.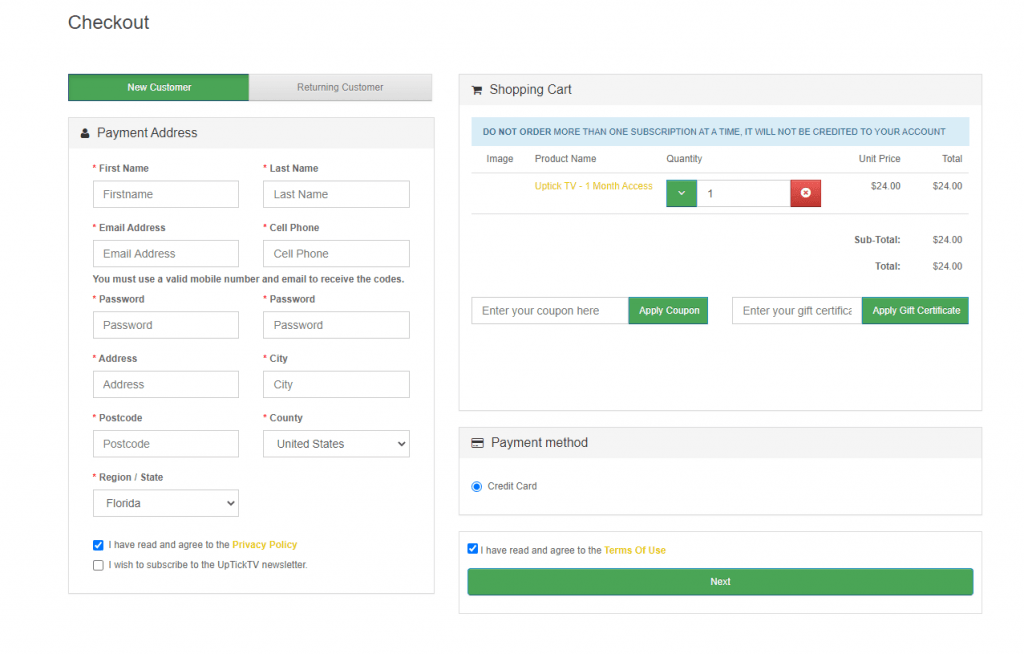 [6] Enter your card details and click on Continue.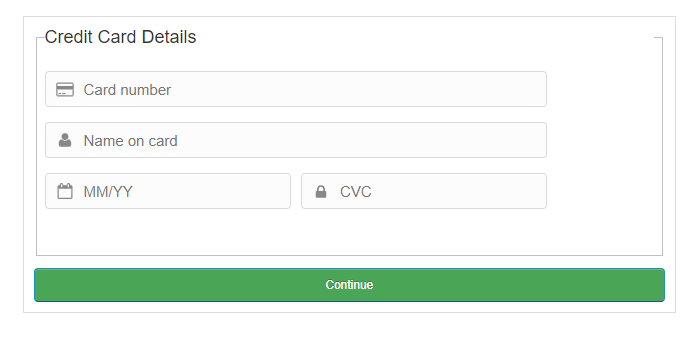 [7] Now, you will receive your RightOn TV credentials to your registered mail id.
How to Stream RightOn IPTV on Android Smartphone
[1] Download and install the VLC Media Player app on your Android.
[2] Open VLC Media Player after the installation.
[3] Select the More option from the bottom and choose New Stream.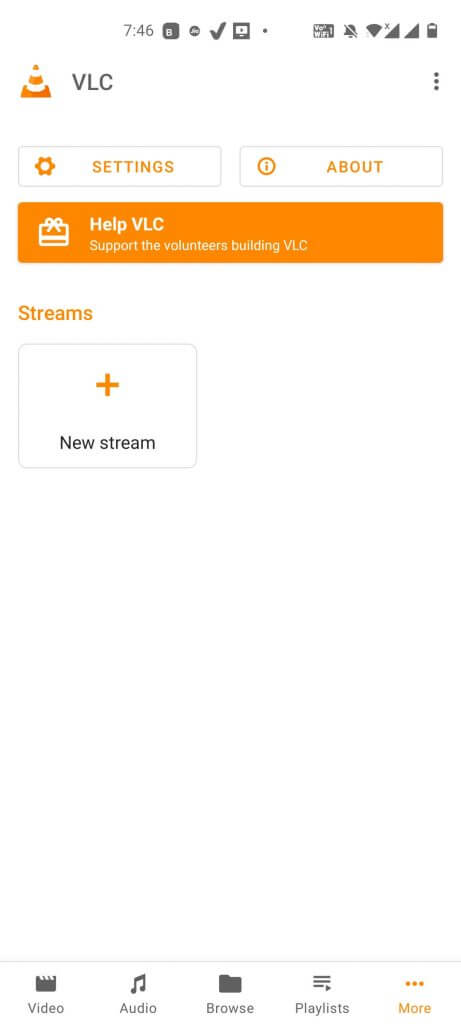 [4] Now, enter the network address on the field provided and press the Stream icon.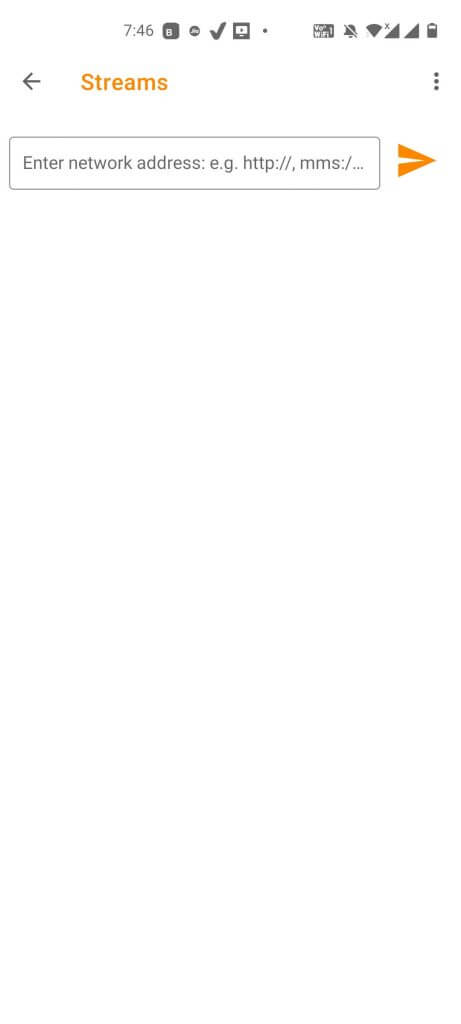 [5] Wait until the loading process gets completed to 100%.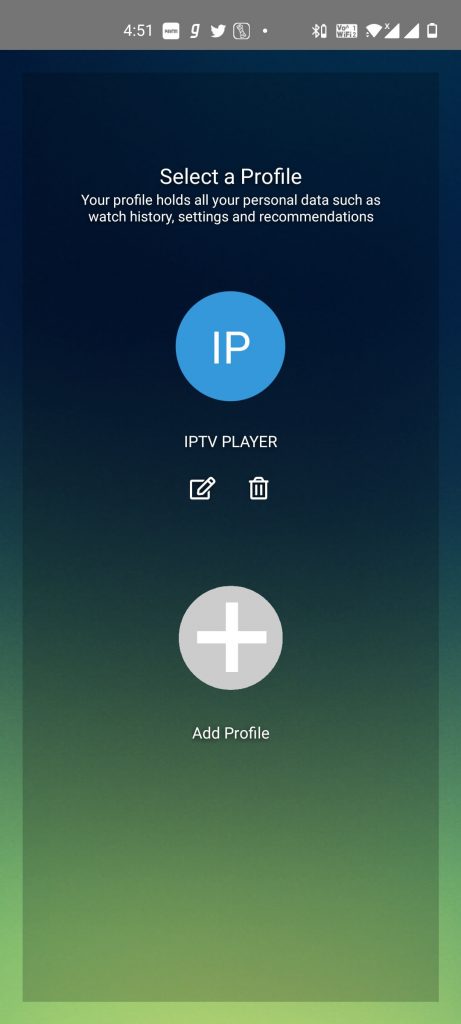 [6] Now, click on your profile name to start watching on RightOn IPTV.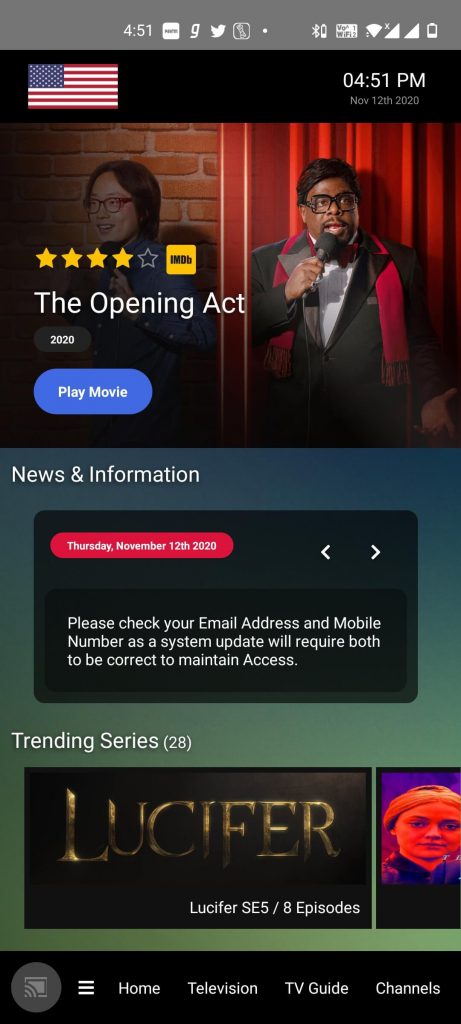 How to Stream RightOn IPTV on iOS
[1] Download and install the VLC Media Player on your iOS device from the App Store.
[2] Open the VLC player and select the Network option from the bottom.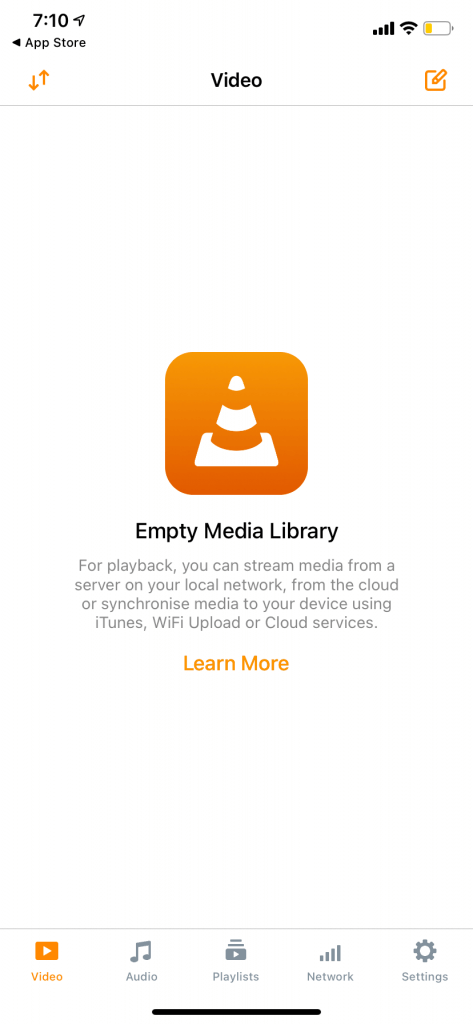 [3] Select Open Network Stream option from the bottom.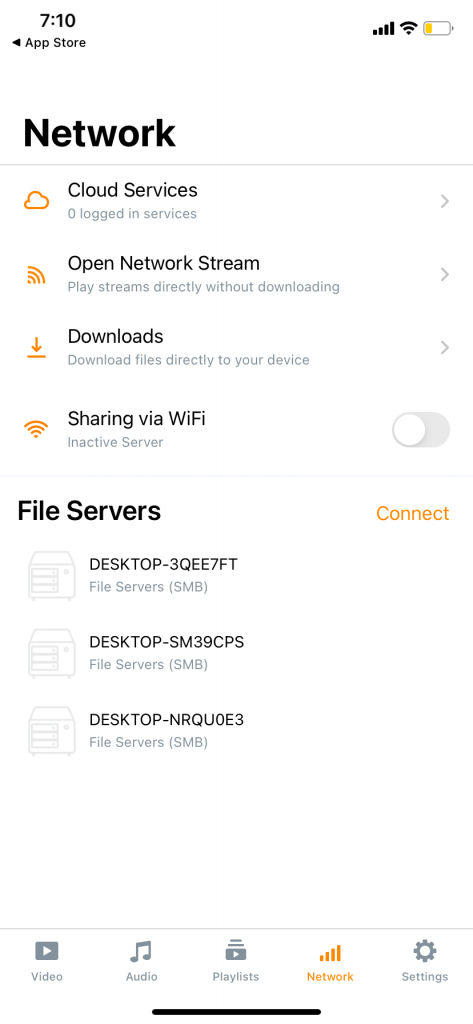 [4] Now, provide the network address you have received and click on the Open Network Stream.
How to Watch RightOn IPTV on PC (Windows / Mac)
[1] Turn on your Windows or Mac PC, and launch any web browser.
[2] Visit the web player link provided in the mail while signing up.
[3] Log in with your RightOn IPTV username and password.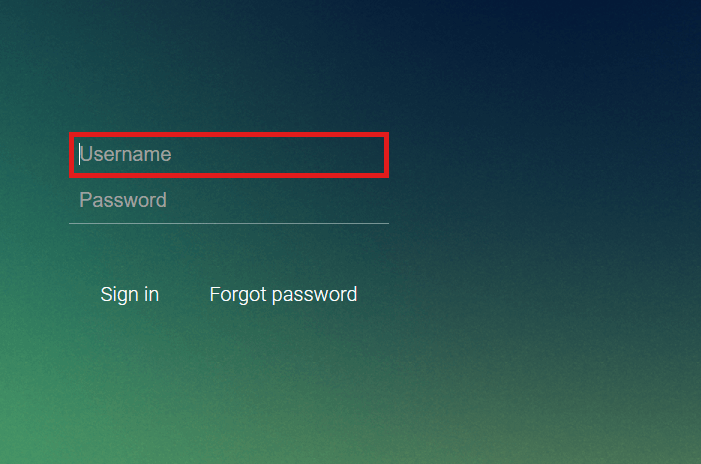 [4] Click on Sign in and wait until it gets loaded. [5] Now, watch all the available content on RightOn IPTV.
How to Install RightOn IPTV on Firestick
[1] Start from the Firestick Home screen and click the Search tile under the Find menu.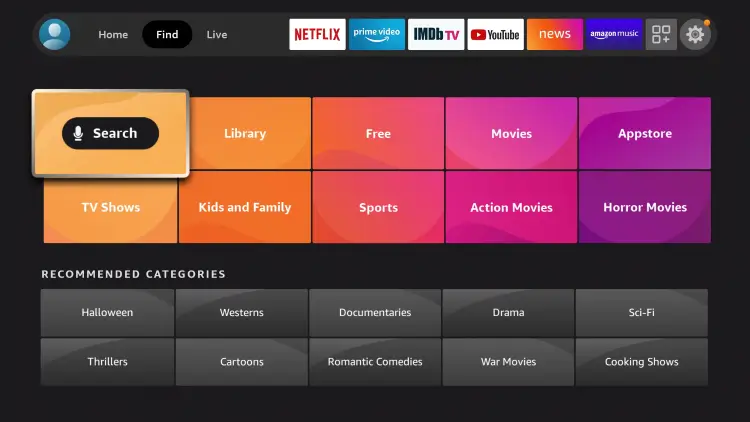 [7] Use the screen keys to type VLC in the search bar.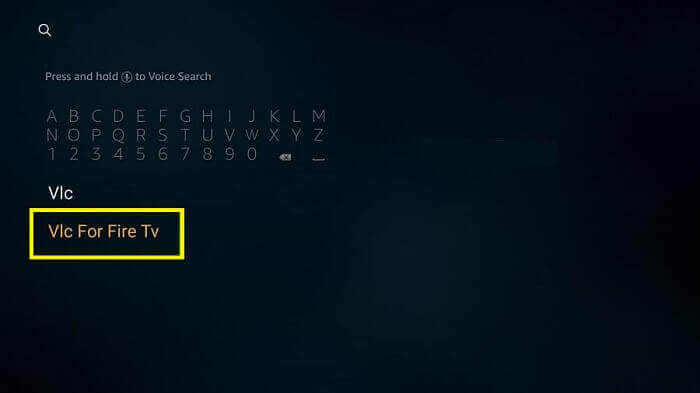 [8] Choose the VLC app from the suggestions.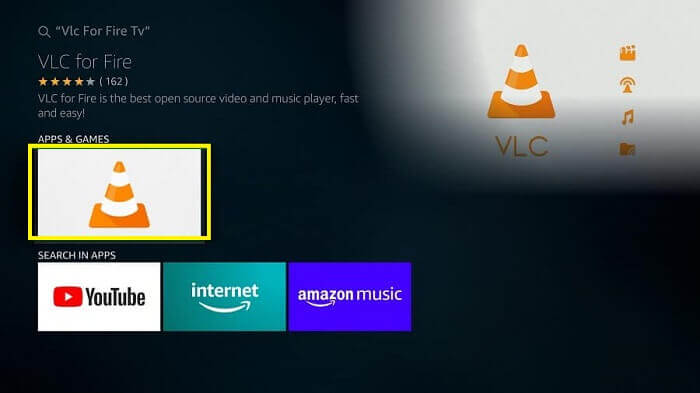 [9] Click on the Download/Get icon to install the VLC app on your Firestick device.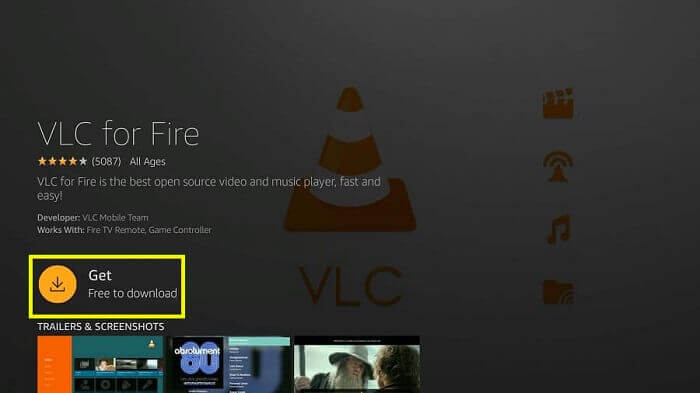 [10] Now, open the VLC app under your Apps section.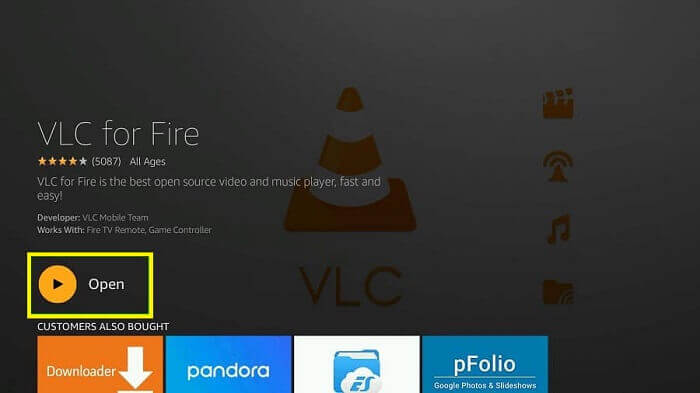 [11] Navigate on the left pane to choose Browsing.
[12] Then, select the Stream tile.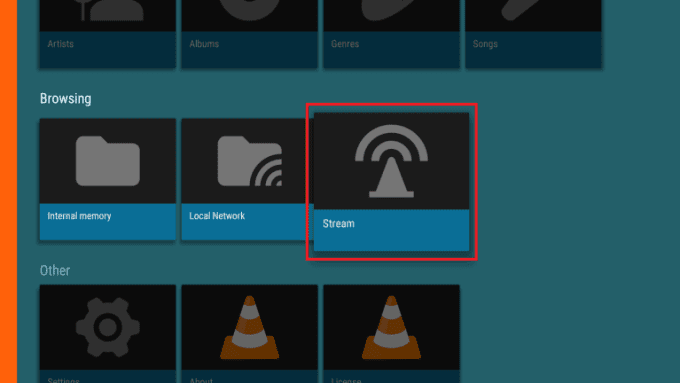 [12] You have to provide the Network Streaming URL while signing up.
[13] Finally, click Stream to watch your desired title.
Customer Support
You can visit the official website of Right On IPTV and go to the Help page for any technical or non-technical assistance. You can look for the FAQs section to find the answers to the most general questions. There is no live support option provided
Opinion
These are some of the ways to download and install RightOn IPTV on your respective devices. If you have any queries, make use of the comments section. For more IPTV Wolverine TV IPTV and Boom Boom Room IPTV.