If you are a sports fan who loves to watch all kinds of sports events. Then you are reading the right article. King of Streams IPTV is the one-stop for all your sports destination. It is an exclusive IPTV service that streams all kinds of live sports online in HD quality with no ads. You can watch King of streams on all your devices like Android, iOS, PC, Fire TV, etc. All these sports channels can be accessed with a single subscription. So let's see how to sign up and install the King of Streams IPTV on your respective device.
Why need a VPN to access IPTV?
If you are gonna use any kind of IPTV services, it is best to use a VPN service. Because using IPTV may lead your IP address to be tracked and monitored. In order to avoid those scenarios, a VPN is the needed one.
Sign up for King of Streams IPTV
[1] Open any browser and visit http://streamofdream.com/.
Note: streamofdream is the new website of kingofstreams to sign up.
[2] Click on Subscribe from the menu panel.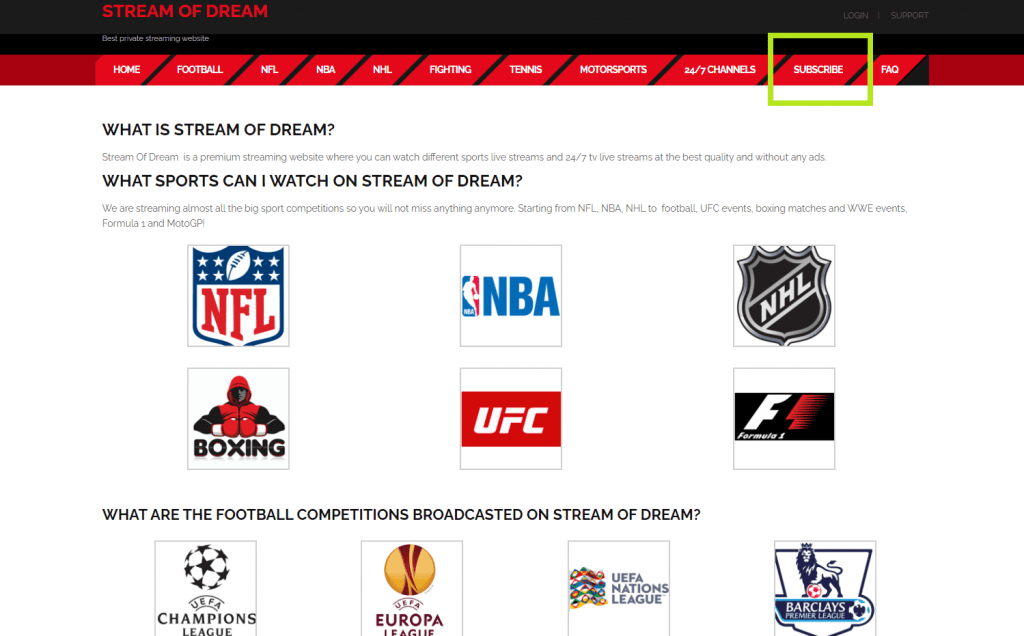 [3] Now, select your plan and enter your details like name, email ID, and password.
[4] Once the payment process is completed, you will receive a mail from the King of Streams IPTV within 24 hrs.
[5] The mail comprises your username, password, setup guides, and all the other details related to King of Streams TV.
How to Watch Demo on King of Streams
[1] Start a browser of your choice on the Smartphone or PC.
[2] Visit http://kingofstreams.com/ from the browser.
[3] Click on Demo from the top menu.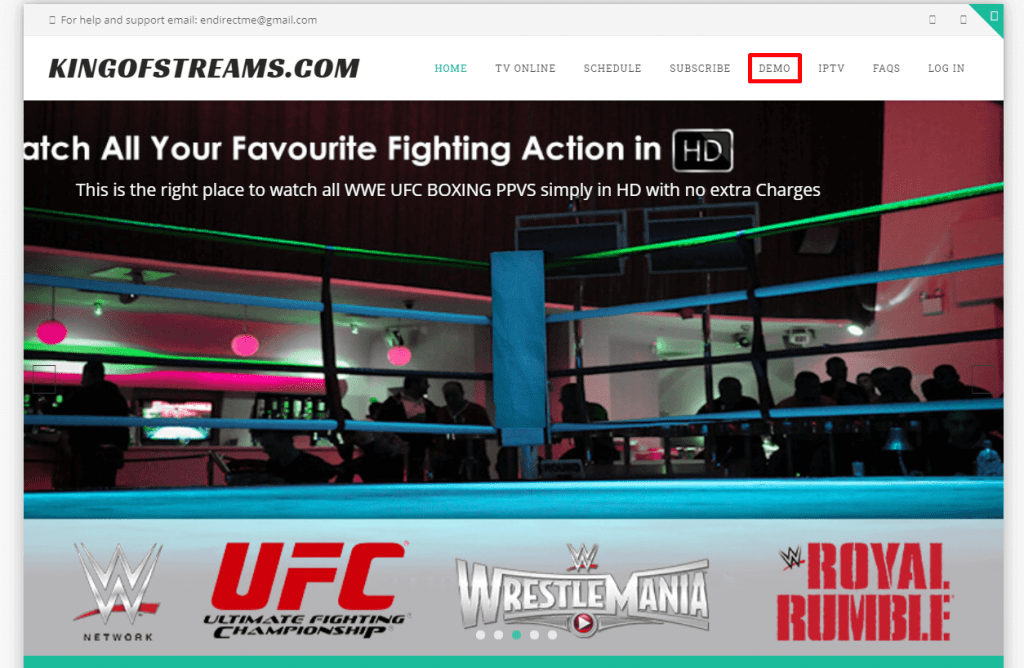 What is Demo? Demo in King of streams IPTV allows you to stream channels over the internet without a subscription to see whether the streaming quality is good or not. If you are satisfied, you can buy the subscription.
[4] Click on any of the Demo to stream.

[5] Now, you can stream and test the Demo on your browser.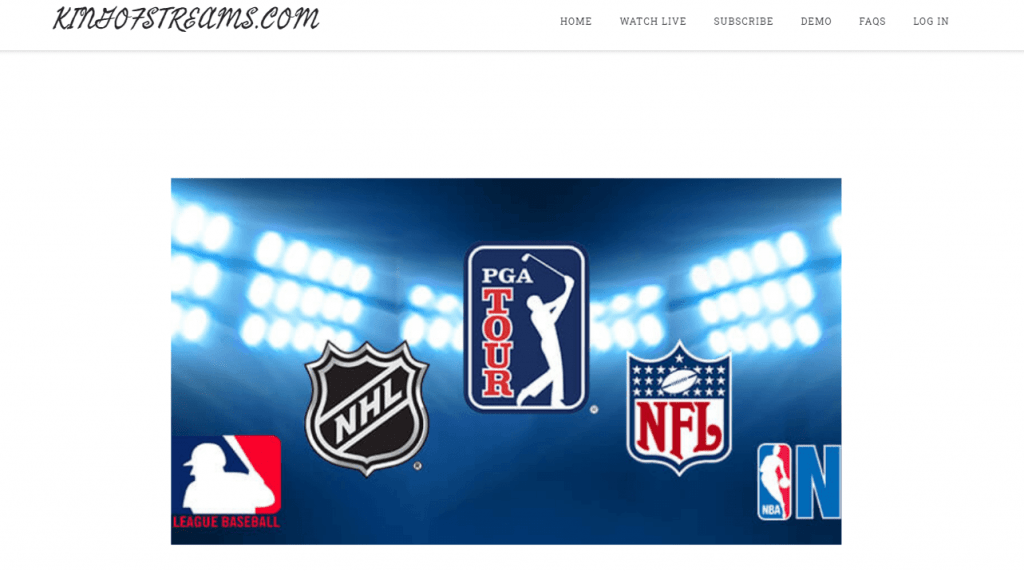 How to watch King of Streams on Smartphone and PC
[1] Open any available browser on your PC or Smartphone.
[2] Enter the URL http://kingofstreams.com/ in the search bar and press Enter.
[3] Log in with your King of Streams IPTV account.
[4] Click on TV Online to watch your favorite sport on King of streams TV.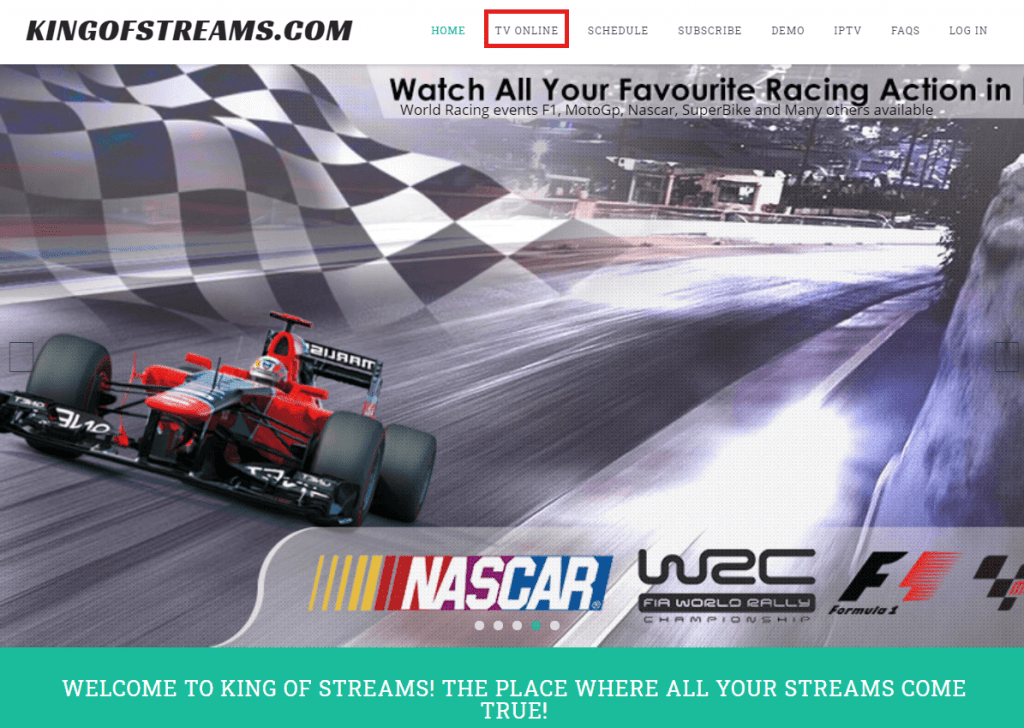 [5] You can view the complete schedule on all events and its channel by clicking on Schedule.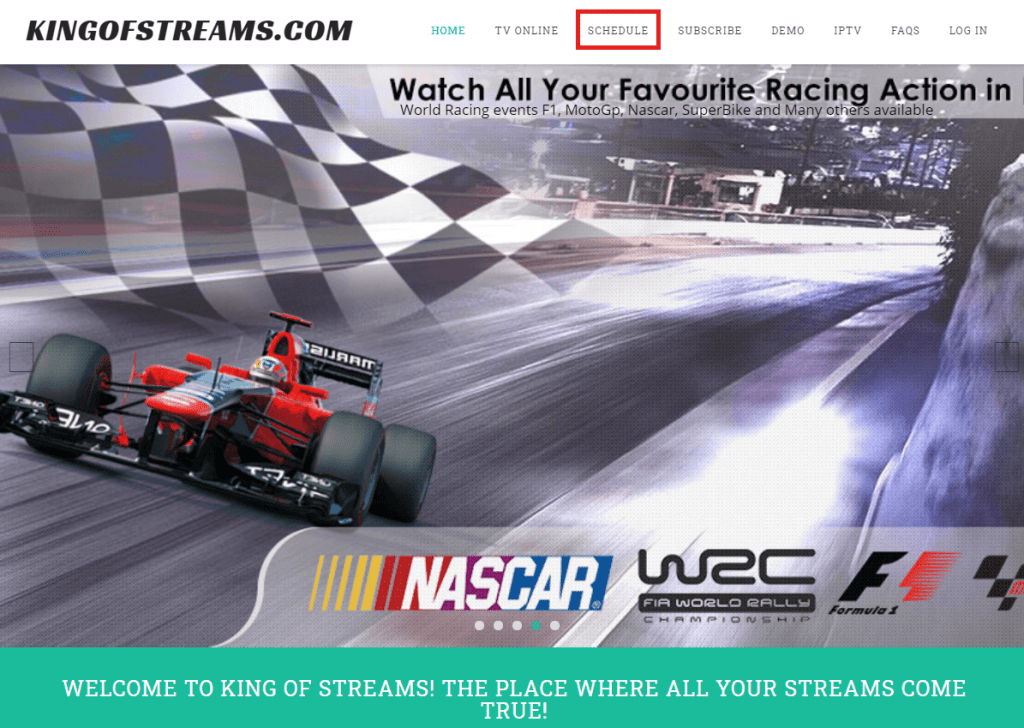 How to Watch King of Streams IPTV on Firestick
[1] Turn on your Fire TV stick.
[2] Search and open Silk Browser on your Firestick.
[3] Use the URL: http://kingofstreams.com/ to open the King of Streams website.
[4] Click on TV Online from the menu tab.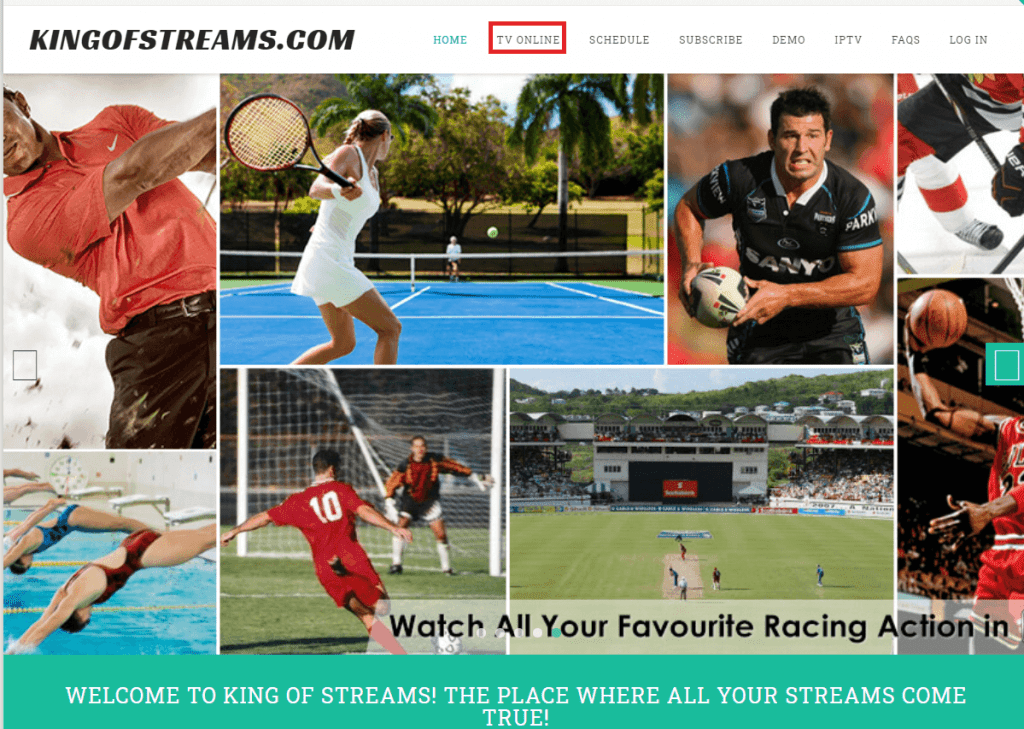 [5] Now, start watching your favorite sports on King of streams IPTV.
How to get Money back on King of streams IPTV
[1] Visit http://kingofstreams.com/ on your browser.
[2] Login with your account and click on your Account name from the home screen.
[3] Go to the support menu to open a ticket from your account.
[4] Type "Refund request" as the subject and click on submit.
[5] That's it. Your amount will be refunded within 1-2 business days.
Note:
The refund request needs to be done within 24 hrs of buying the subscription. After that, your request will be invalid.
Once requested for a refund, your mail id will be added to the blacklist so that you can be able to re-register again on King of Streams TV.
Opinion
It was harder to find a service with access to all sports at one stop. Now, it's simple to watch sports anytime and anywhere with King of streams TV. So what are you waiting for? Start streaming all your favorite sports on King of streams IPTV. For more IPTV reviews and guides, explore iptvplayers.com.