It has become normal to use IPTV services like any other traditional cable TV service. IPTV provides a lot of entertainment content at a very affordable price. Jarvis IPTV is one such budget-friendly IPTV service. It offers you over 600+ national and international channels that include sports, news, entertainment, etc. You can stream Jarvis IPTV anytime and anywhere on almost all commonly used devices. So let's see how to sign up and install Jarvis IPTV on your respective device.
Why Need a VPN for accessing IPTV?
The usage of IPTV service may easily lead to track and monitor your IP address. So it is mandatory to use the VPN while using any IPTV on any of your devices. Among many VPN services, NordVPN provides a faster and safer browsing environment. So use a VPN and be anonymous.
How to Sign up for Jarvis TV
[1] Open any Browser on your PC / smartphone.
[2] Visit the Jarvis Subscription page on your browser.
[3] Scroll down till you find the Payment methods.
[4] Now, you need to donate an account by selecting any type of payment.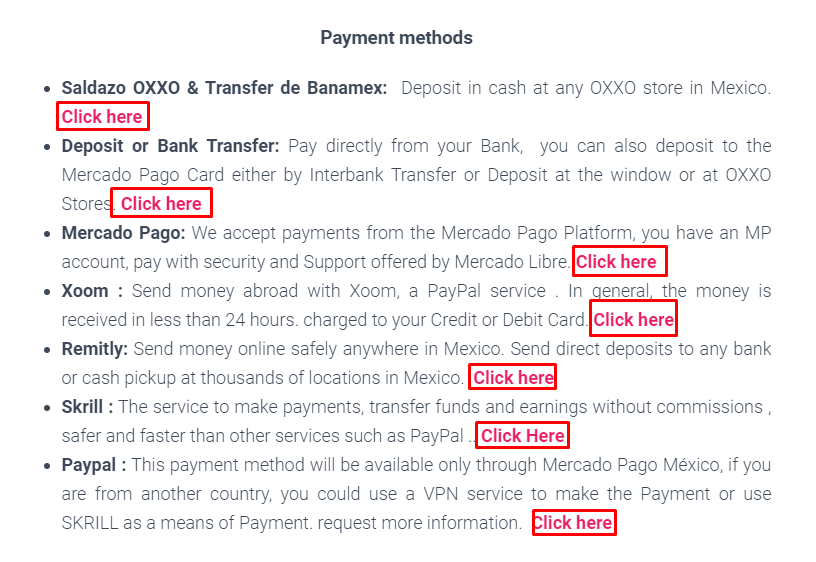 [5] By clicking for payment, you will be directed to the WhatsApp page, and it will ask you to send a message regarding payment information.
[6] Once the payment information is received, make your payment.
[7] After completion of payment, send the payment receipt to the mail ID: payments@jarvistv.net.
[8] You will receive your Jarvis Account credentials once your payment is verified (Keep the credentials safe to avoid being misused).
Note: The time of receiving Jarvis account may vary according to the mode of payment done.
Oxxo and Bank transfer may take 24 – 48 hours.
Skrill, Bank Transfer, Credit or Debit Card, and Mercado Pago account may take 2 hours.
Payment via electronic means like PayPal, PayU, etc., takes a maximum time of 30 min to 2 hours.
Jarvis IPTV available devices
Jarvis TV is available for almost all devices like Android, iOS, Web browser, Kodi, Fire TV stick, Smart TV (LG and Samsung), macOS, Apple TV, Linux, Raspberry Pi, and Windows.
How to Install Jarvis IPTV on Android devices
[1] On your Android device, launch a web browser.
[2] Enter/Paste the URL: https://bit.ly/36f2STk on your browser.
[3] Download and install the Jarvis TV app.
[4] After installation, open the Jarvis IPTV app on your Android device.
[5] Enter the username and password, received after sign up.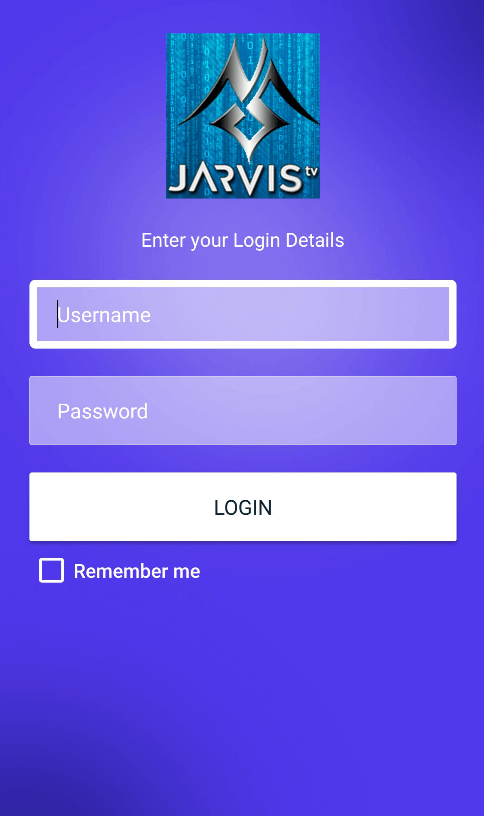 [6] Click on Remember me to save your login info for logging in the future (optional).
[7] Now, tap on Login to start watching all your favorite channels, movies, and TV shows on Jarvis IPTV.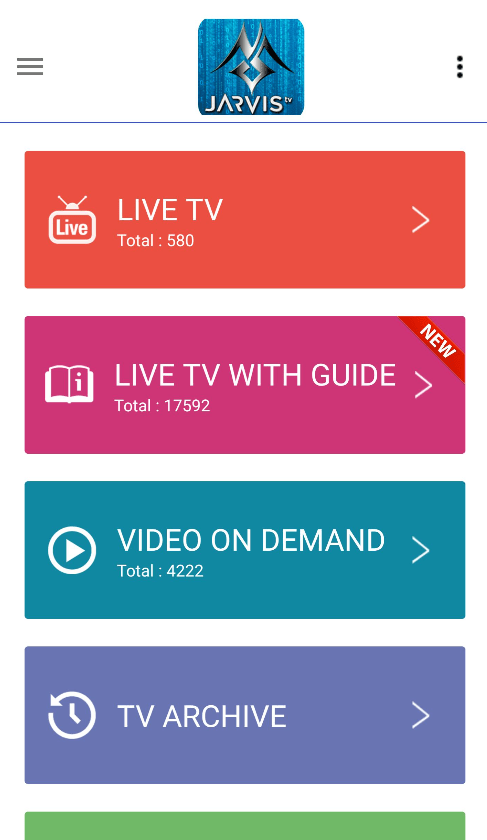 How to access Jarvis IPTV on iOS devices
[1] Unlock your iOS device and open the App Store.
[2] Search and install GSE Smart IPTV on your iOS device.
[3] Open the GSE Smart app after installation.
[4] Make a tap on the Hamburger icon from the top left corner.
[5] Select Remote Playlists from the menu.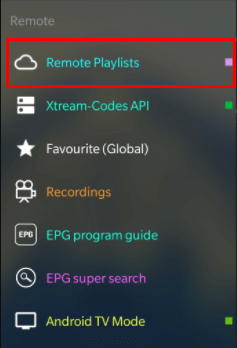 [6] In the Remote Playlists tab, click on the Add (plus) icon from the bottom right corner.

[7] Select Add M3U URL from the popup.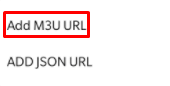 [8] Enter your playlist name and URL (M3U URL provided from Jarvis TV via email)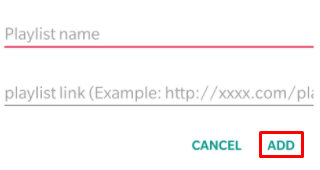 [9] Click on Add to add your playlist.
[10] Open the playlist that you have created.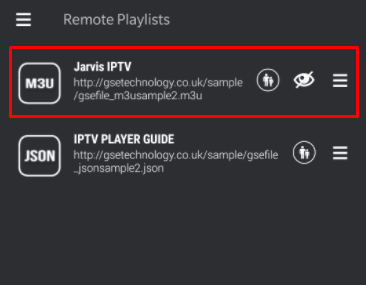 [11] That's it. Now, you can watch all the content on Jarvis TV IPTV.
How to use Jarvis TV – Web Player
[1] On your Windows or Mac PC, open any available web browser.
[2] Visit the Jarvis TV Web player from your browser (URL: http://jarvistv.net/webplayer/).
[3] Enter your username and password provided during the signup process.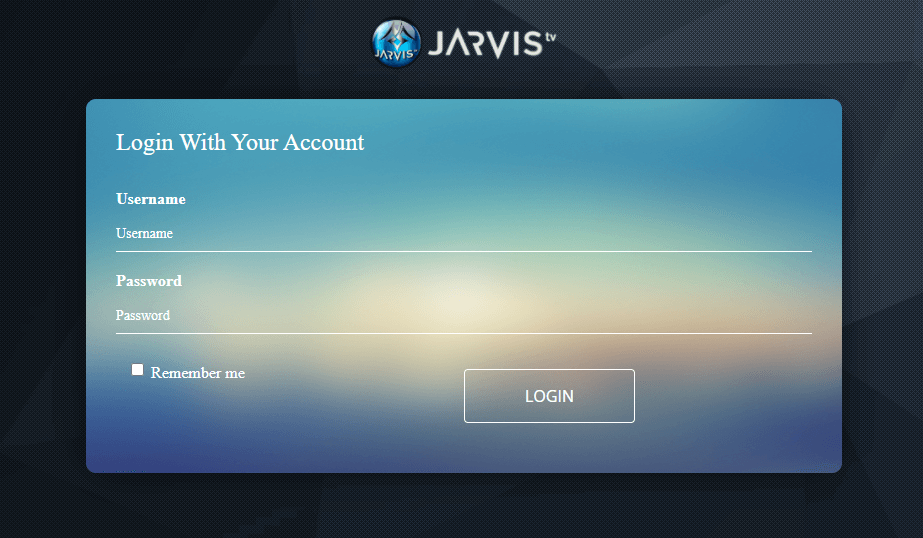 [4] Check the Remember me box to save your login details for further login.
[5] Now, click on Login and watch all movies, TV shows, and Channels available on Jarvis IPTV.
How to Add Jarvis TV Add-on in Kodi
[1] Download and Open Kodi on your PC / Smartphone.
Prerequisite
[2] Click the Settings icon on the left pane.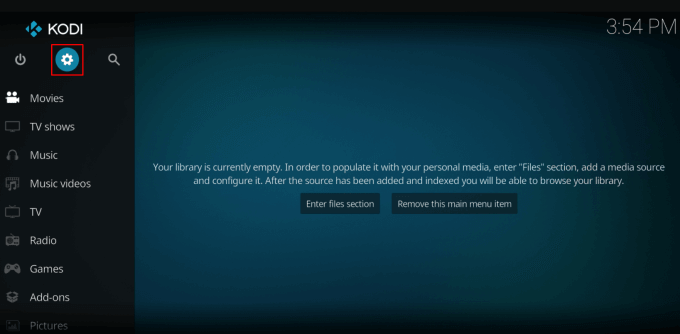 [3] Select System under the Settings menu.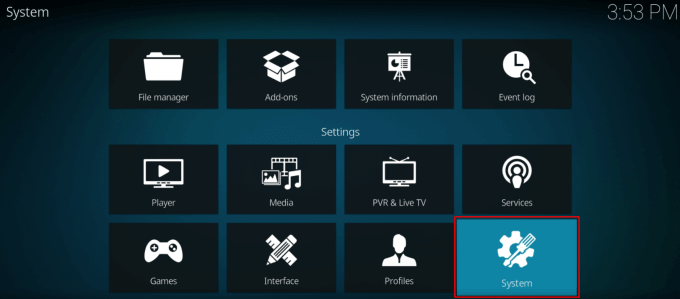 [4] Under System settings, click on Add-ons from the left pane.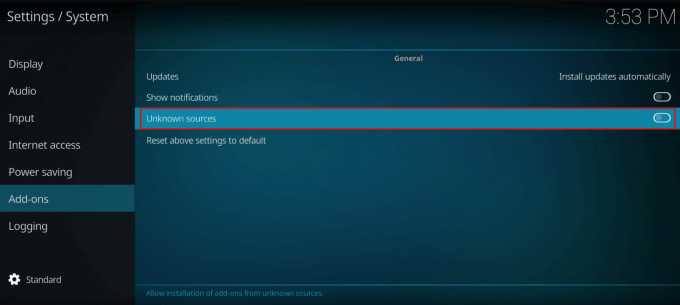 [5] Turn on the unknown sources toggle and click Yes to the warning message if prompted.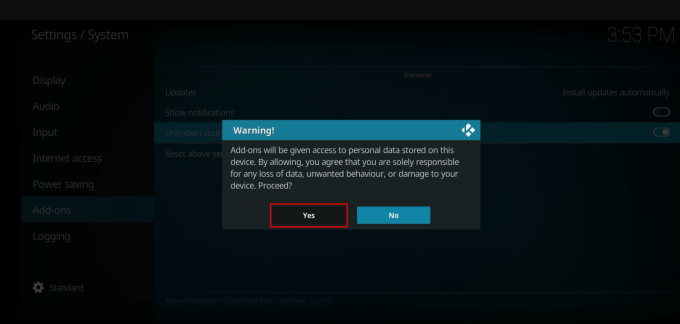 Add Jarvis TV add-on
[6] Get back to settings and open File manager.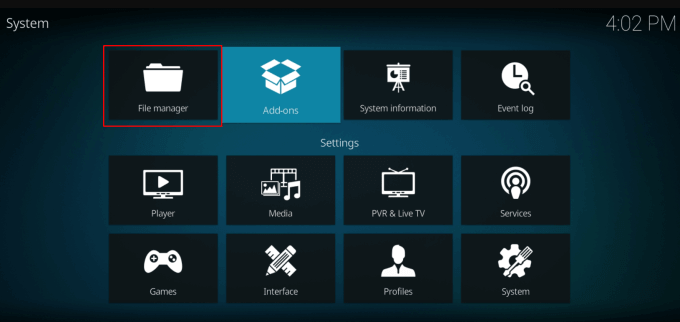 [7] Select Add source from either side of the app.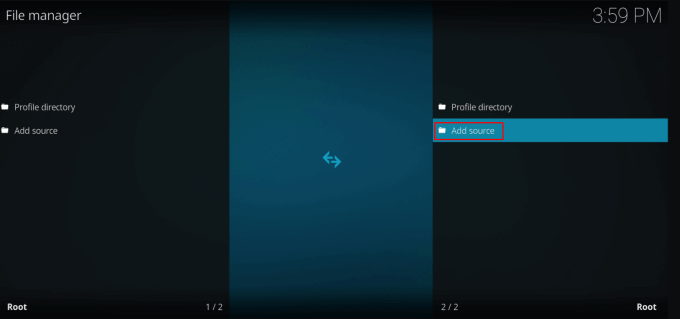 [8] Click on None to enter the path for Jarvis TV.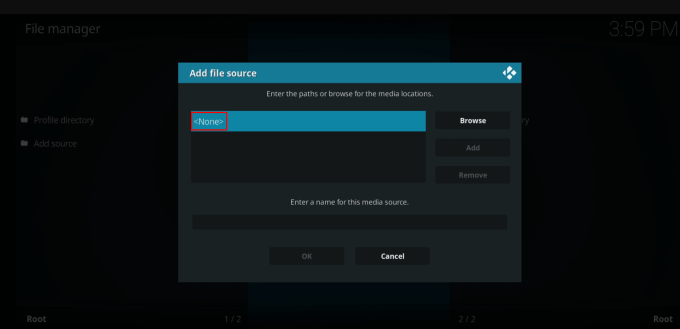 [9] Enter the path as https://jarvistv.net/repo.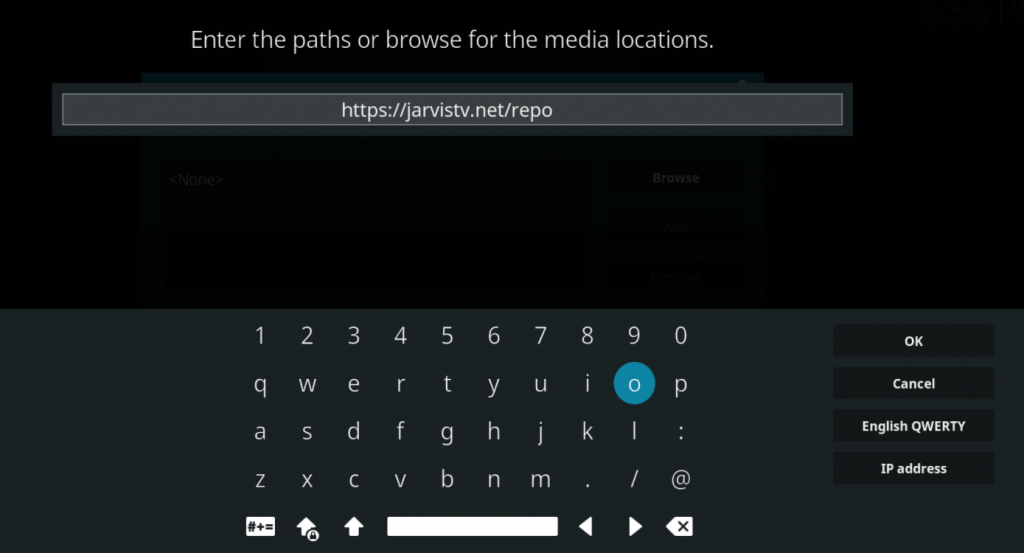 [10] Also, enter the name for the source and click on Ok.
[11] Again get back to settings and click on Add-ons.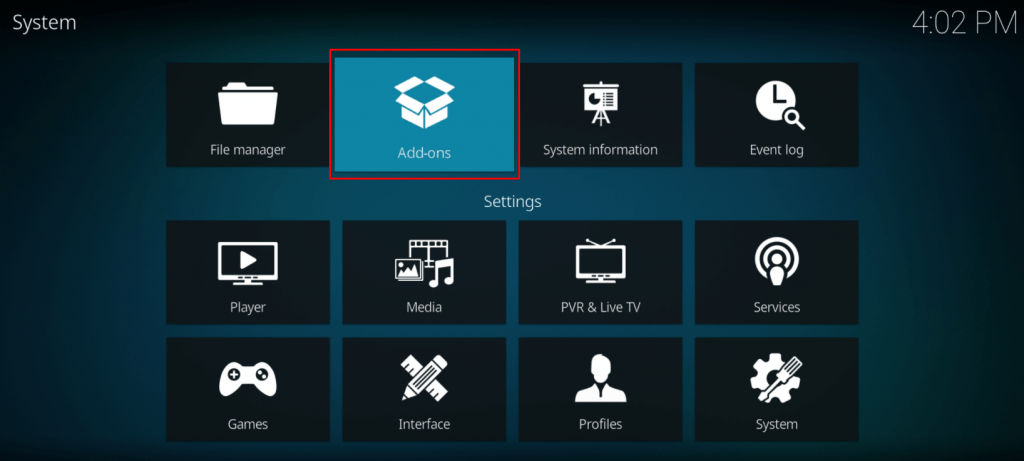 [12] In the Add-on browser, click on Install from zip file.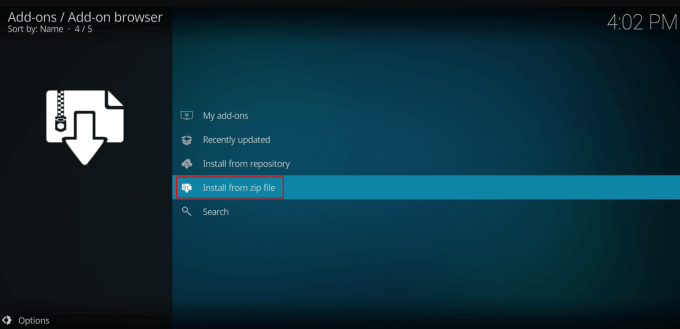 [13] Select your media source file that you added before.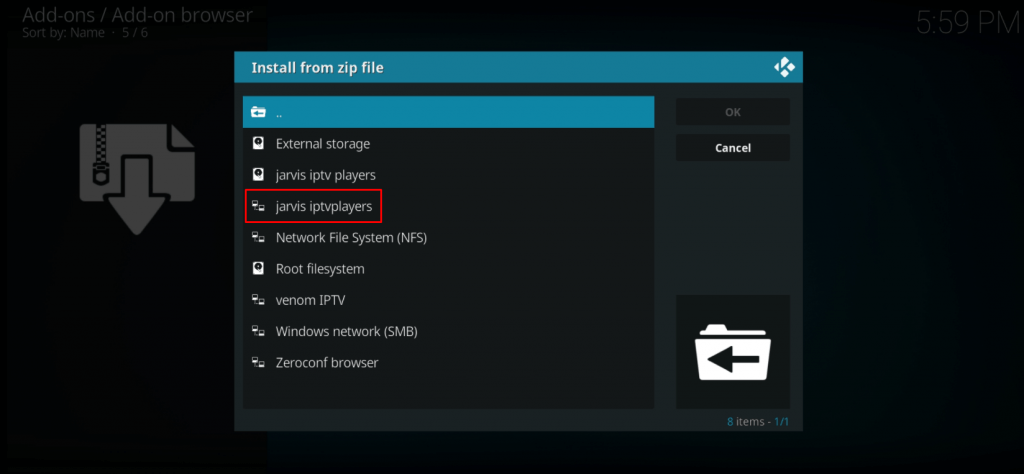 [14] Here, click on plugin.video.jarvistvprivado.3.3.0.zip to install it.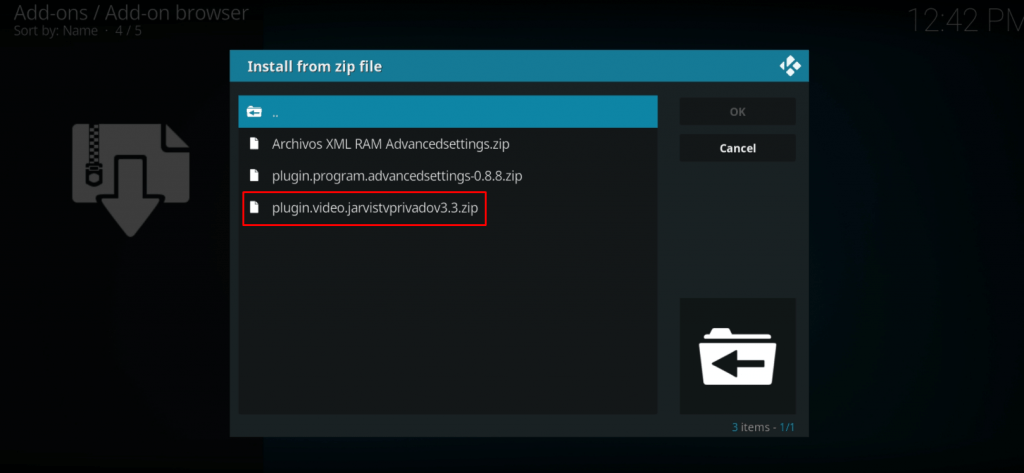 [15] Once the installation popup appears, get back to the main screen.
[16] Click on Add-ons from the left pane.
[17] Under Add-ons, select Video Add-ons.
[18] Select Jarvis TV – Kodi v3.3 from the Video add-ons list.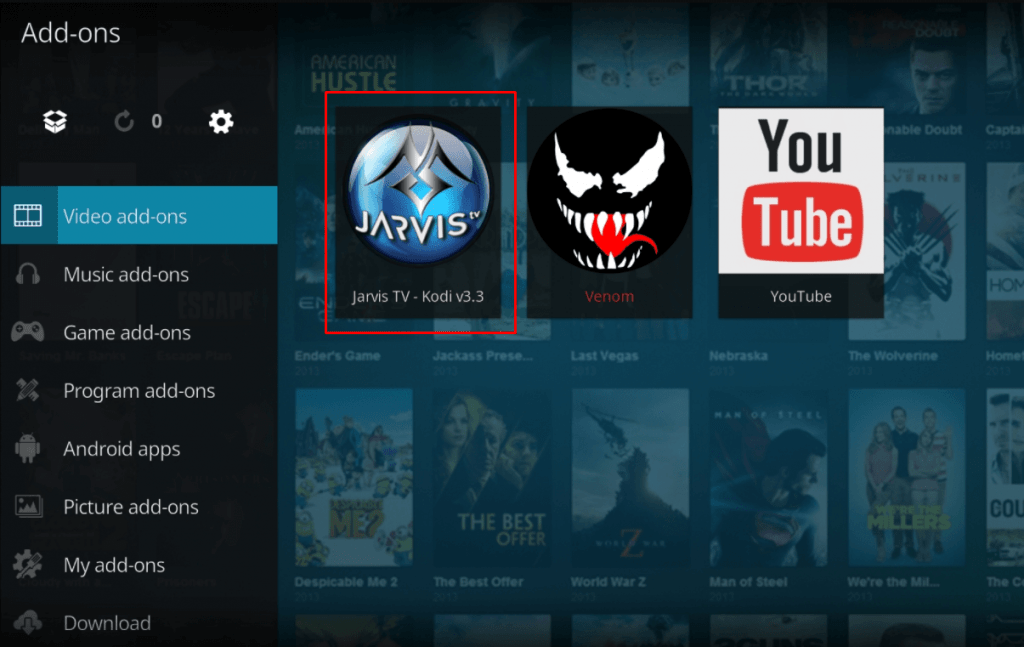 [19] Now, you can watch all the content of Jarvis TV IPTV on Kodi add-ons.
How to Download and Install Jarvis TV on Firestick
Prerequisite
[1] Turn on your Fire TV Stick and click Settings from the home screen.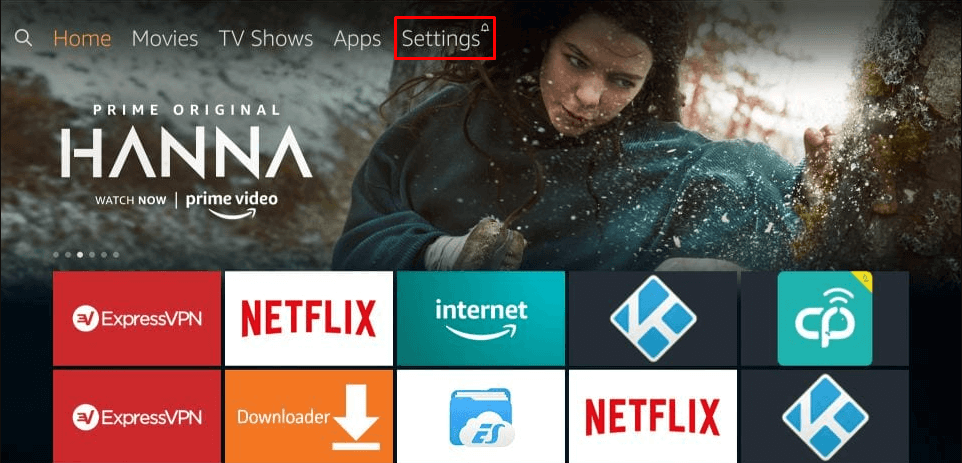 [2] Navigate to Device/My Fire TV settings.
[3] Under the Device section, click on Developer options.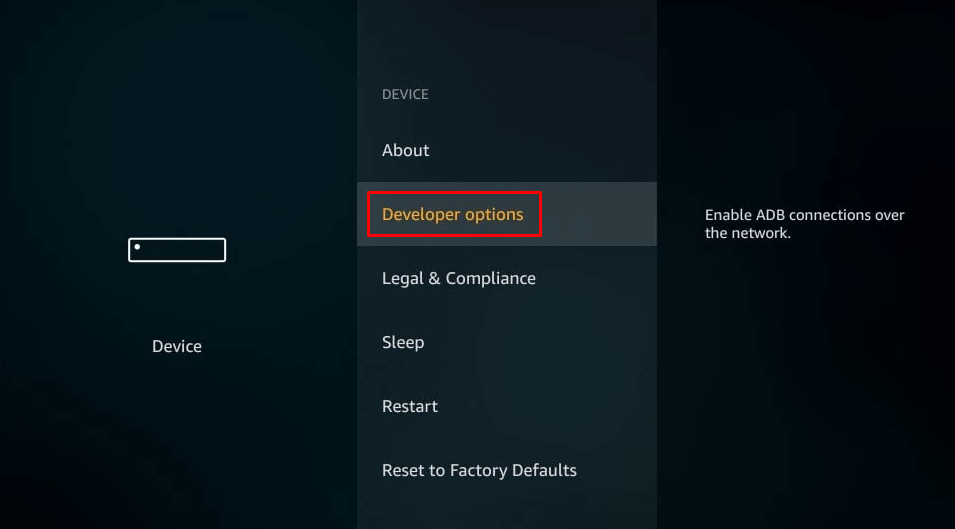 [4] Select Apps from Unknown Sources.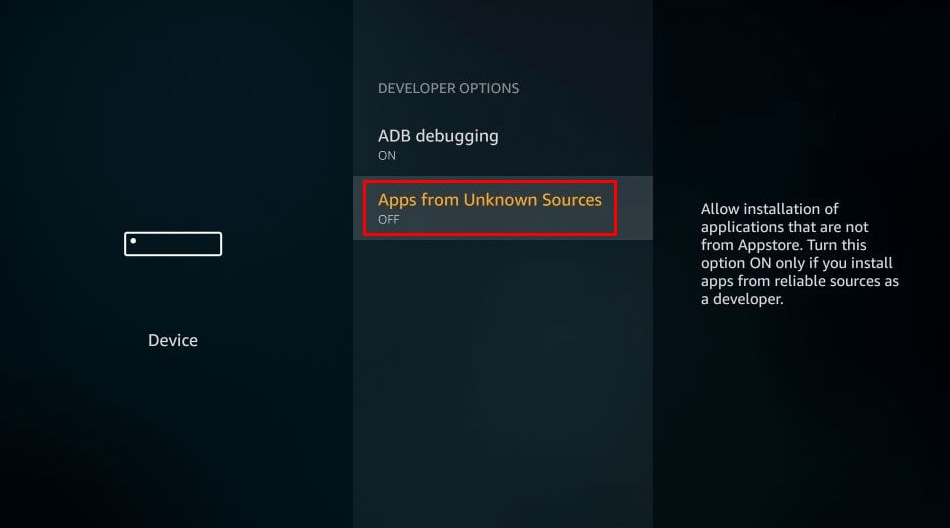 [5] Now, turn on the Apps from Unknown Sources option.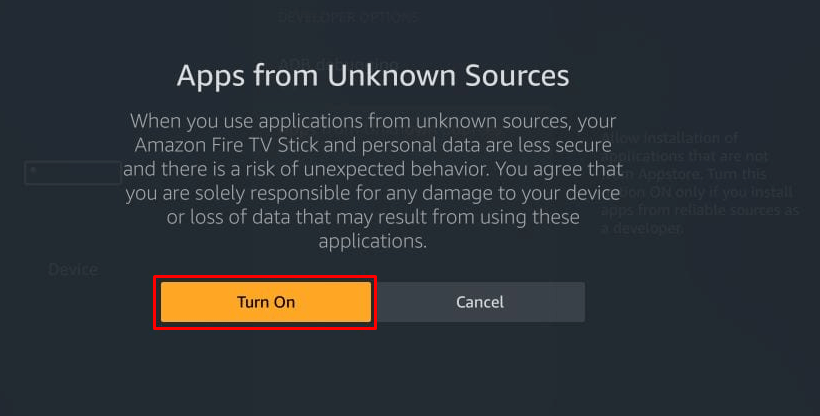 Install the Downloader App
[6] Get back to the Fire TV's home screen, select the Search icon.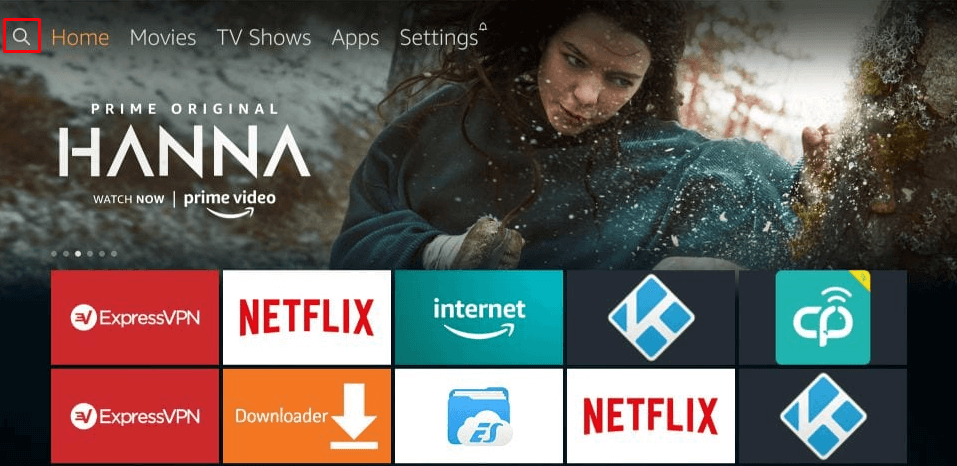 [7] Search for the Downloader app and install it on your Firestick device.
[8] Once the app is installed, launch it by selecting Open.
Install Jarvis TV on Firestick
[9] Enter or paste the URL: https://bit.ly/36f2STk to download Jarvis TV apk on the Downloader app's homepage.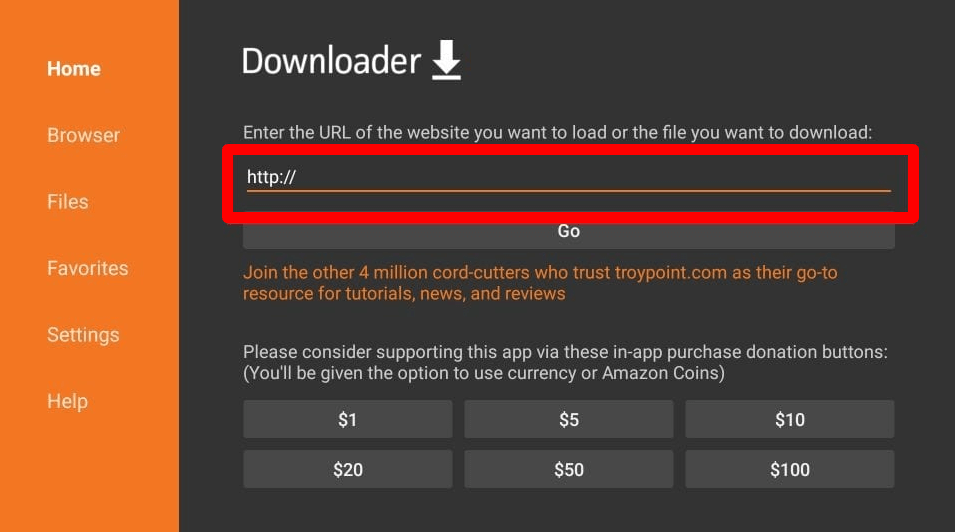 [10] Once the apk is downloaded, click on install to get Jarvis TV IPTV your Firestick device.
[11] Now, open the Jarvis TV app.
[12] Enter your Jarvis TV login and password.
[13] Finally, you can watch all the Jarvis IPTV content on a bigger screen.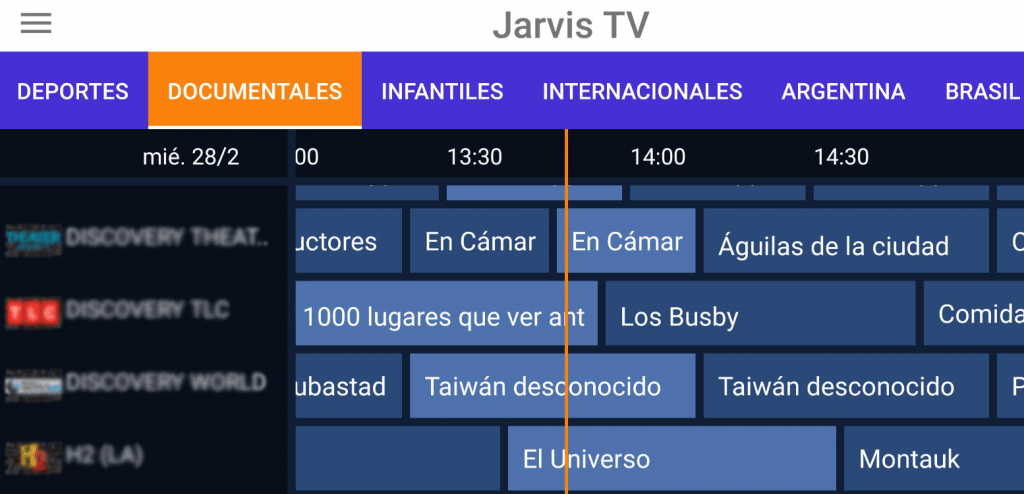 How to recover/restore a lost password on Jarvis IPTV
[1] On your PC or smartphone, start a web browser.
[2] Visit the site using the URL: https://jarvistv.net/mi-cuenta/lost-password.
[3] Enter the email ID or Username of your Jarvis IPTV account.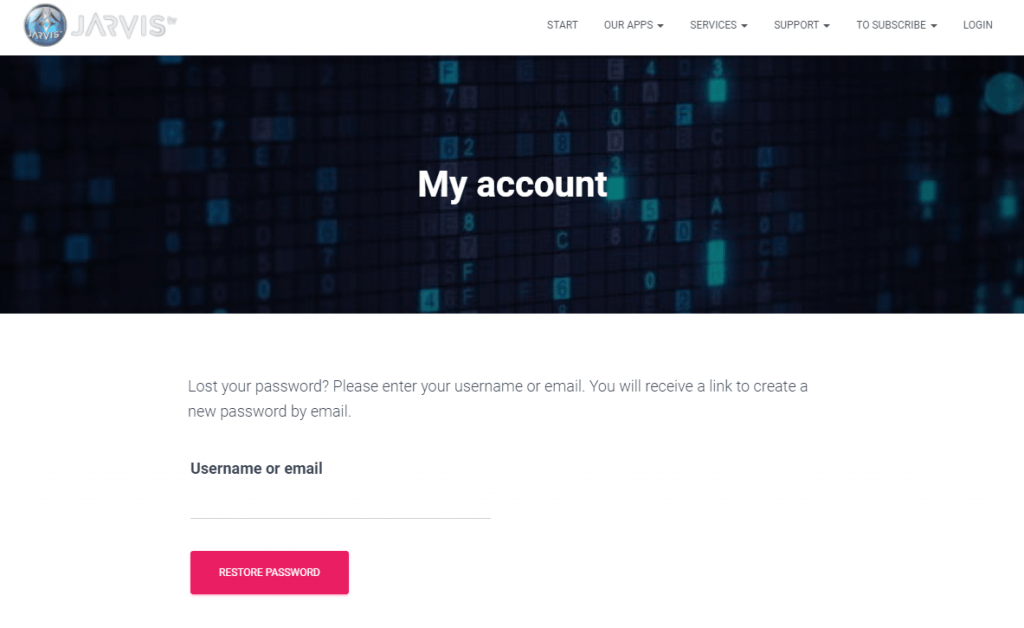 [4] Click on Restore password.
[5] You will receive a mail from Jarvis IPTV to restore your password.
[6] Click on the link and open the password restore page.
[7] Provide your new password and confirm it by entering it again.
[8] Click Save to make changes to your account.
[9] That's all. Now, your password has been changed successfully.
Highlights of Jarvis IPTV
600+ Latin and international channels in SD, HD, and Full HD quality.
Available for almost all commonly used devices like Android, iOS, Windows, Mac, Firestick, etc.
Separate section for Movies, TV shows, and VOD (Video-On-Demand).
24/7 support through WhatsApp and Telegram.
High-end server backed up 24/7 for seamless video streaming.
Opinion
Now, you can stream all 600+ channels, movies, and TV shows on Jarvis IPTV from your respective devices. So, sign up and install Jarvis IPTV by following the instructions provided above. If you have any doubts about Jarvis TV IPTV, make use of the comments section below. For more IPTV setup and guides, explore iptvplayers.com.